Zoho Campaigns
Consulting Partnership
Businesses have unique email marketing needs, and it's important to strategize a road map specific to that brand. Whether you're a digital marketing agency or an organization owner—as consultants for Zoho Campaigns, you can help accelerate any brand's email journey with our smart email marketing tools.
Become a Partner
Find a Partner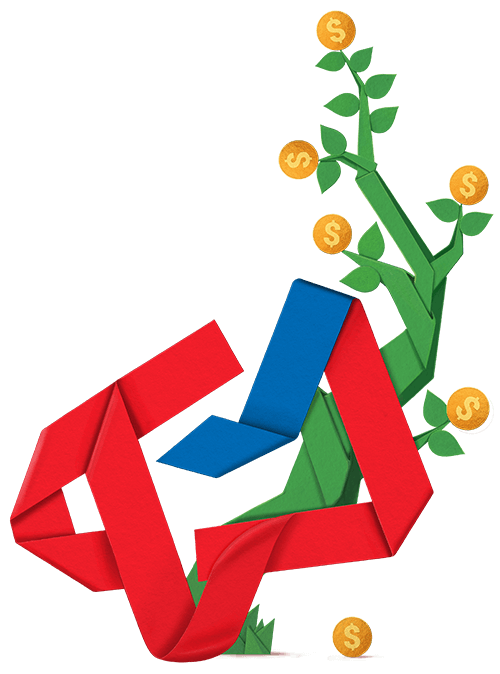 Why Zoho Campaigns?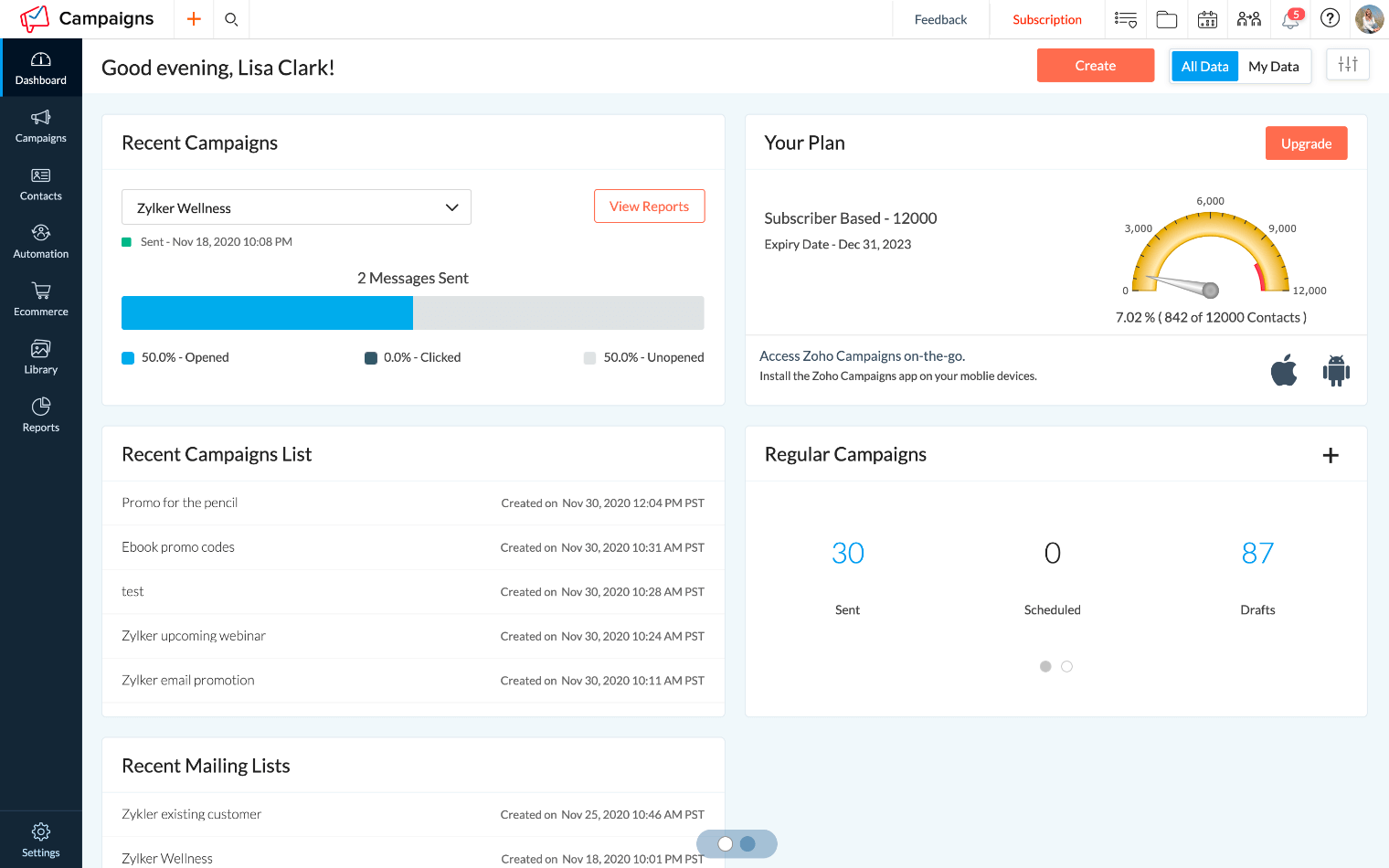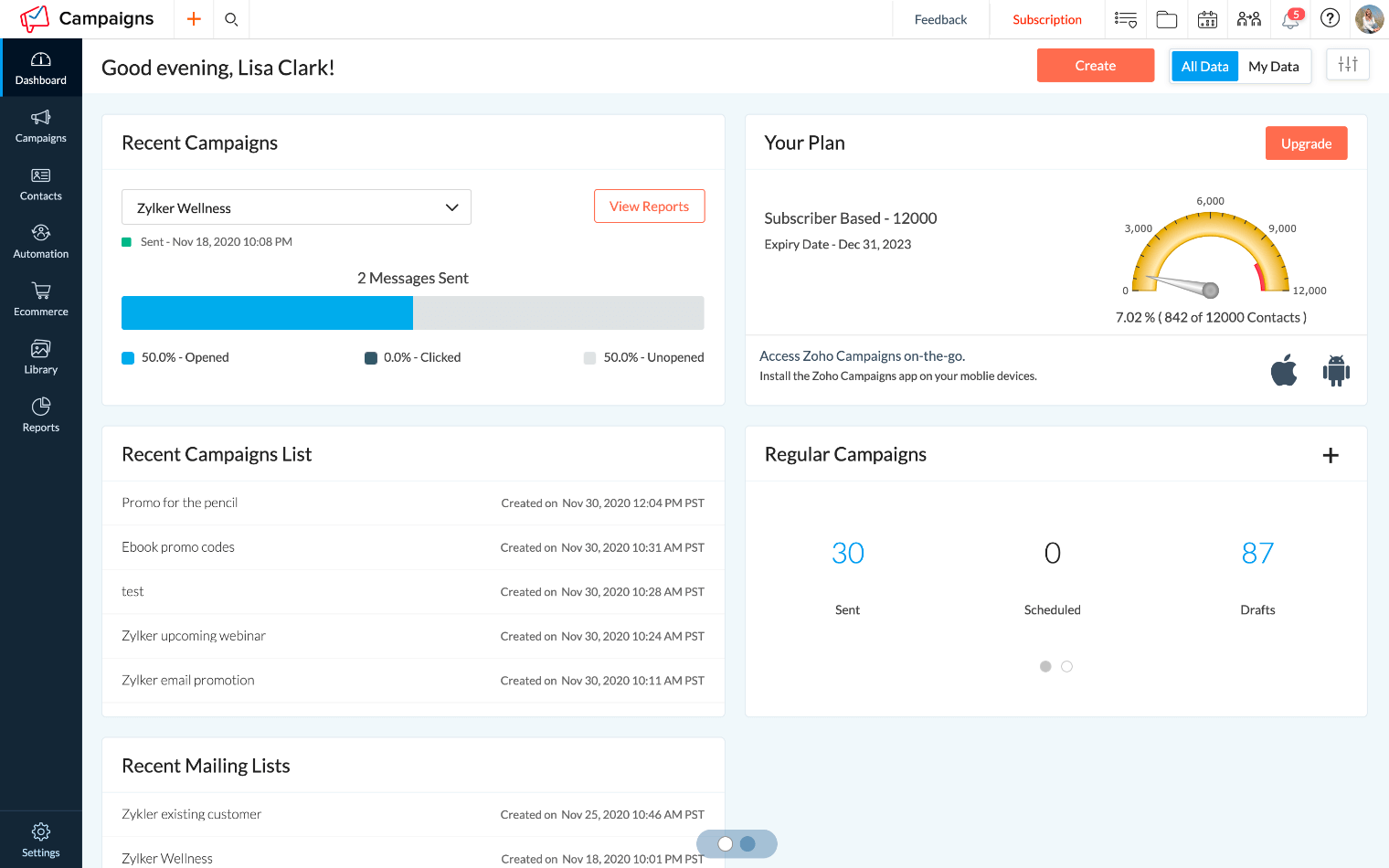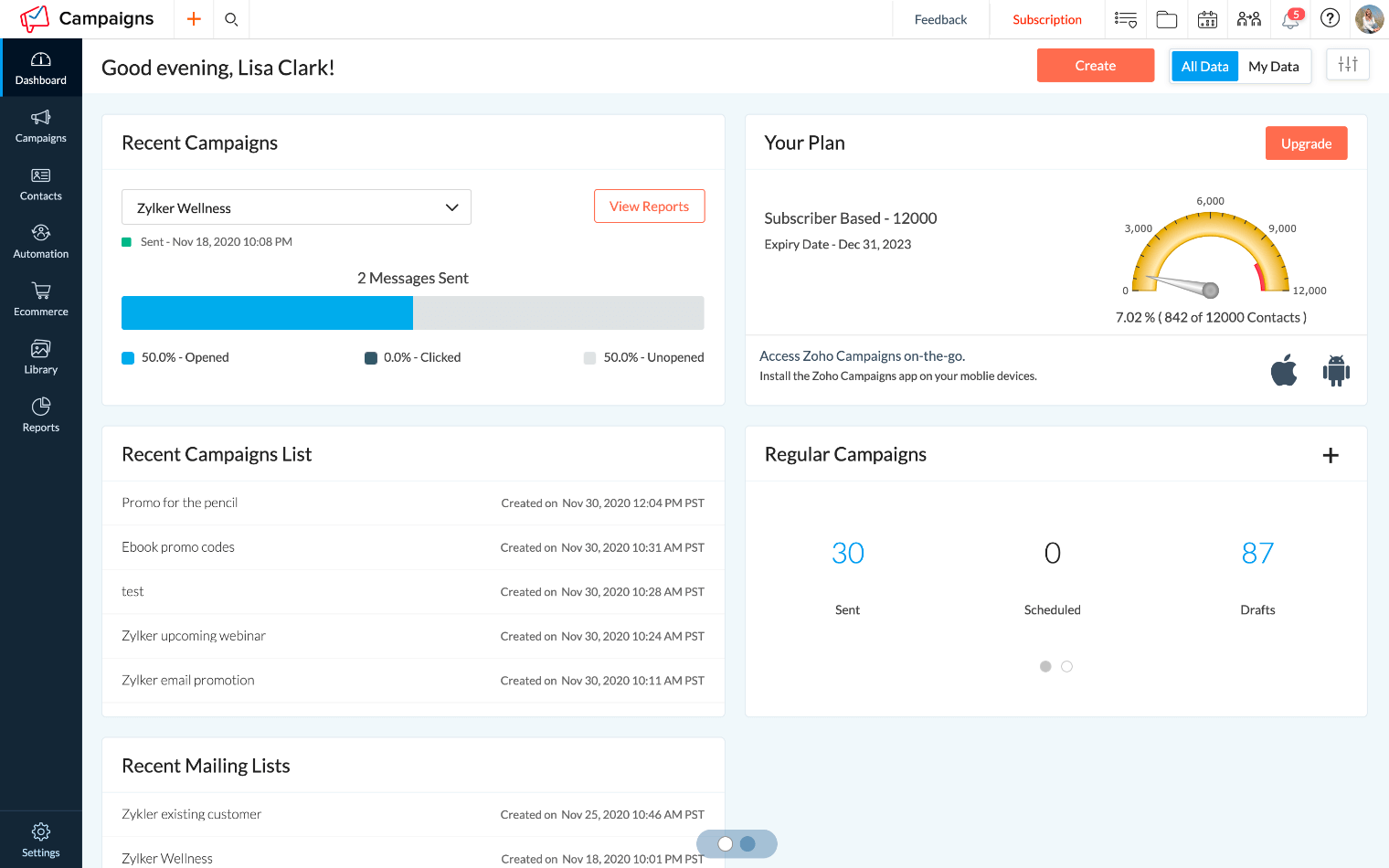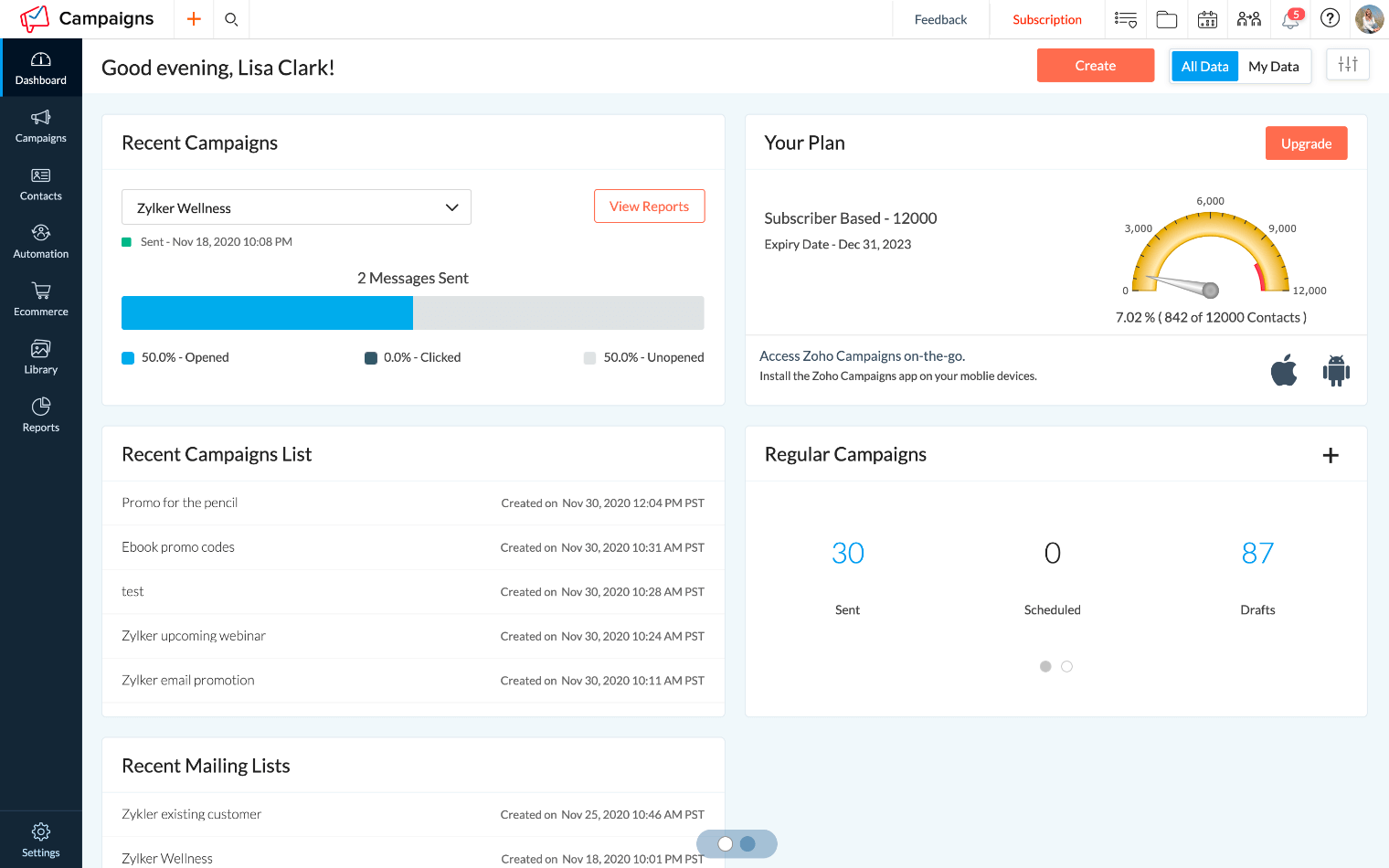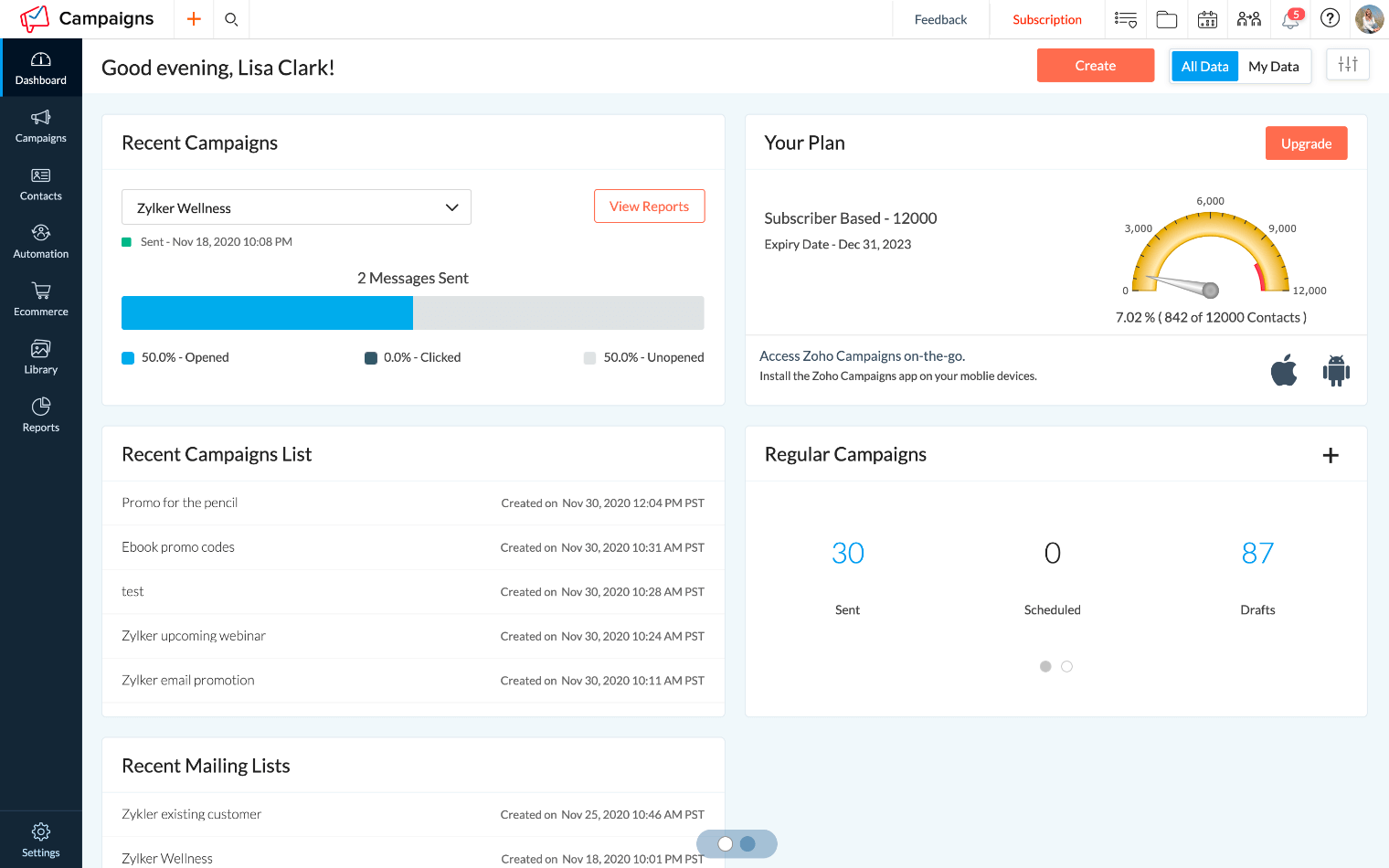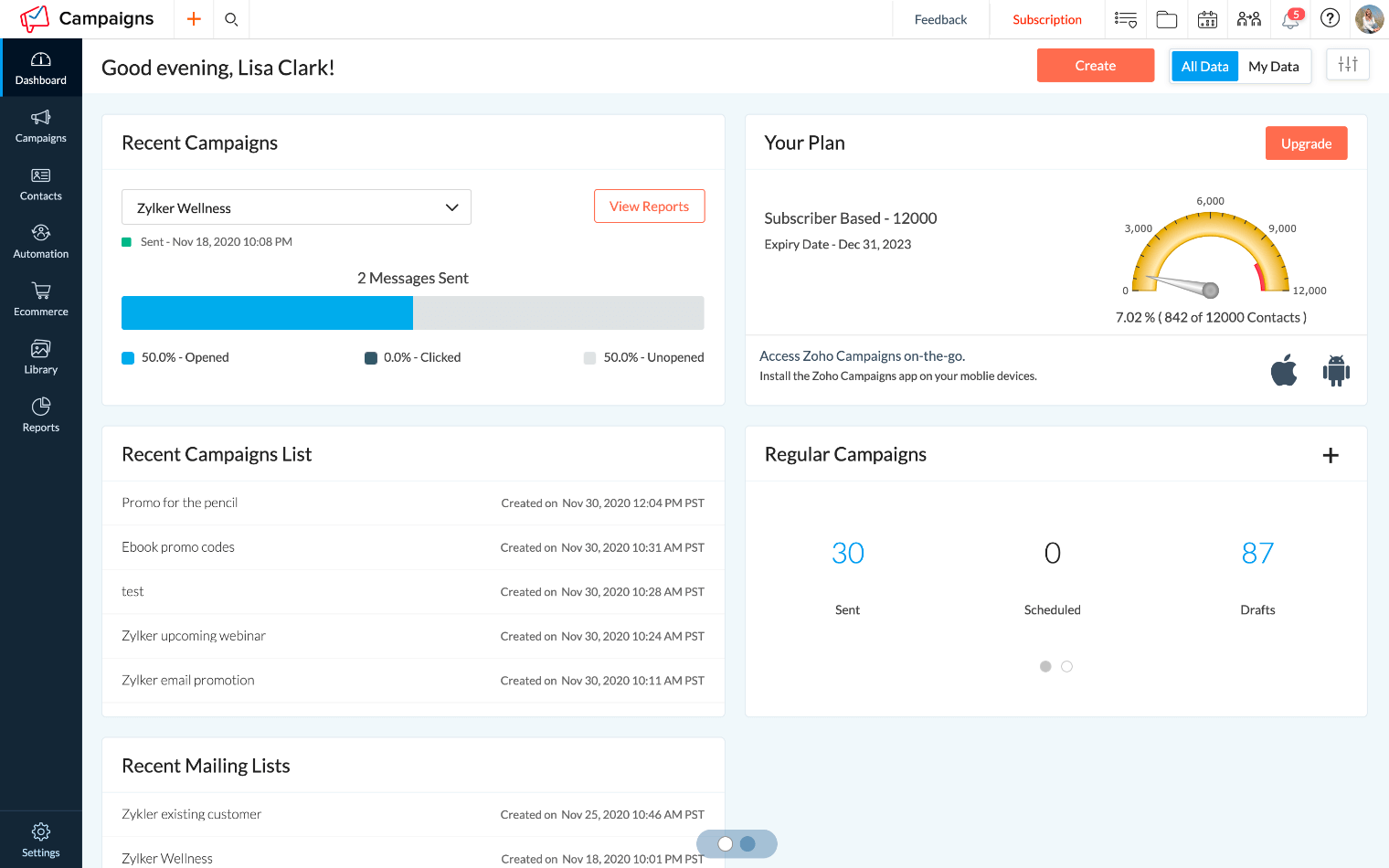 Why Zoho Campaigns?
Personalized email experience
Design and deliver email campaigns that are brand-specific. With our vast collection of pre-designed templates and interactive features like polls and dynamic content, you'll have tailored designs for every client type and occasion.
Easy email automation
With drag-and-drop triggered workflows and drip email series, your email automation needs are simplified. Be it onboarding, lead nurture, promotional sales, retention, or re-engagement, automated workflows help you achieve goals quicker and easier than ever.
Enhanced email delivery
Draft, send, schedule—take control of your email, your way. From scheduling emails specific to recipients' time zones to sending emails at a recipient's prime open time, the options are plenty.
Real-time performance
Our detailed analytics measure every campaign's performance and give you stats to compare against other campaigns sent over time. You can use this information to optimize future campaigns.
Convenience and flexibility
Whether it's just you or five other people in the team—your account can be personalized for every user. By assigning custom roles and privileges, you get access to the relevant sections in the product while keeping the entire account consistent.
E-commerce email marketing
Our e-commerce solution helps build customer engagement for online stores from Zoho Commerce, WooCommerce, Shopify, and BigCommerce. Using the automated workflows and drip emails, contact customers at the right time, help them complete their unfinished purchases and keep them informed about your store's sale and discounts.
Prior marketing expertise
Solid industry experience along with knowledge about market needs and SaaS marketing products.
A good business network
The ability to connect and collaborate with customers from diverse backgrounds for their email marketing needs.
Dedicated resources
A friendly team that can both coordinate with us and support customers at every sales stage.
What does Zoho have to offer?
Lucrative commission structures
Go-to-market & enablement resources
Early access to product releases and resources
In-depth product training & certifications
Priority Partner support
Access to Zoholics, and Partner Inspire events and meetups
Dedicated Partner Account Manager support as you progress in the partnership*
Listing of your company on Zoho's Partner directory*
Partners earn PAM Support and Partner Directory listing benefits as they progress in the partnership and meet revenue and tier goals.
How to become a partner?
Submit your partnership application form
Get connected with a Zoho Partner Expert for evaluation
Sign the Partnership Agreement
Complete the Partner Onboarding course, and set up your partner portal for managing your customers
Boast about your Zoho Partnership on your website, and work with your PAM to go-to-market successfully!
Hear what
our partners say
Zoho Campaigns has helped us spread the word about our services and events. The fact that Zoho Campaigns was one of the very first tools on the market implementing GPDR compliance features had a very good impact on the growth of our customer base. We love doing our own campaigning and selling this powerful solution to our clients.
- Natalie Söll,
CEO, Vertrieb GmbH, Zoho Premium Partner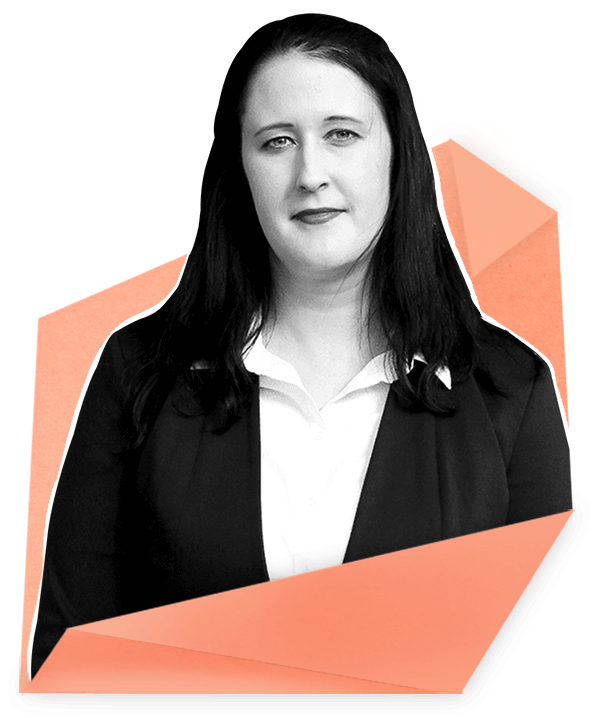 Zoho Campaigns simplified the process of using the data in Zoho CRM to automatically build and alter lists. Automated journeys have replaced simple autoresponders; we've got GDPR compliance and management too. Zoho Campaigns is simple to learn and deploy, but incredibly powerful.
- Bill Quinn,
Authorized Zoho Partner, 1 Cloud Consultants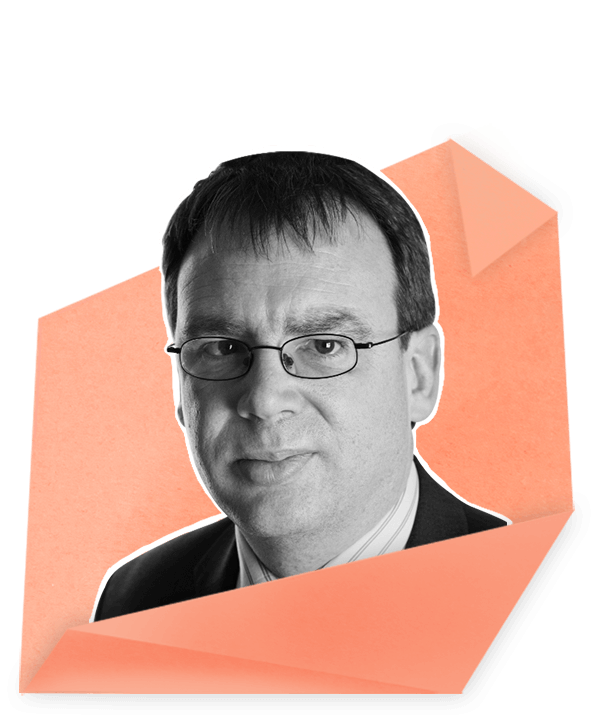 Our certifications and councils