Keep an eye on the big picture
Keep a finger on the pulse using the sprints counter and track your project's overall completion.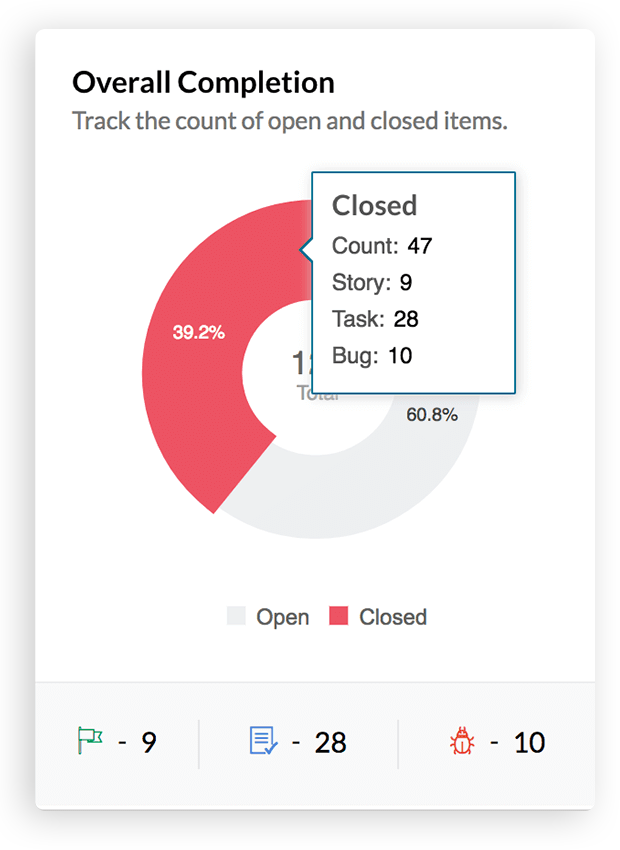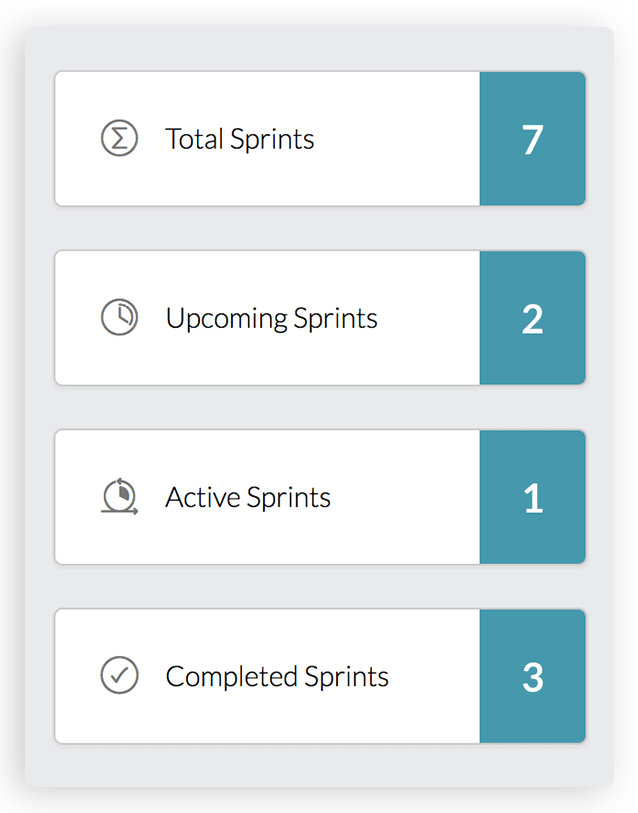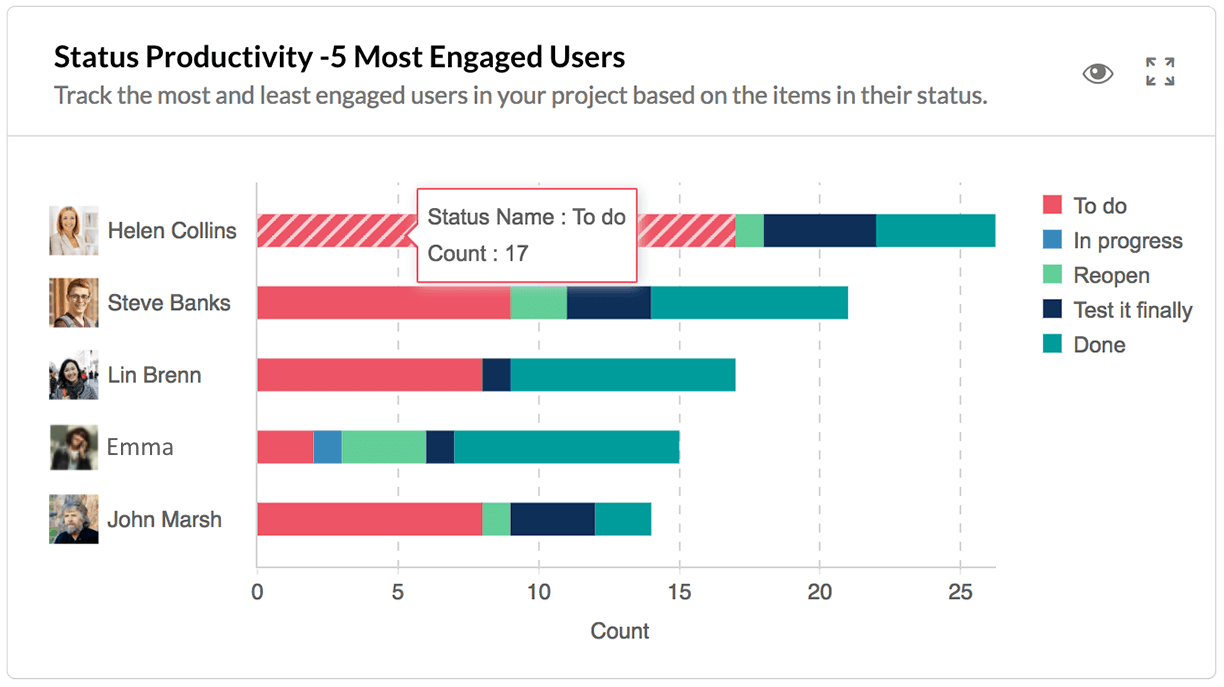 Distribute work better
Monitor your team's productivity using a status breakdown for each of their visible work items. This can help you identify engagement patterns and distribute your teams' work more efficiently.
Estimate your next sprint precisely
The Actual vs Planned graph is calendar view of a sprints' completion. You can see whether your sprints are on-track, and plan future sprints better.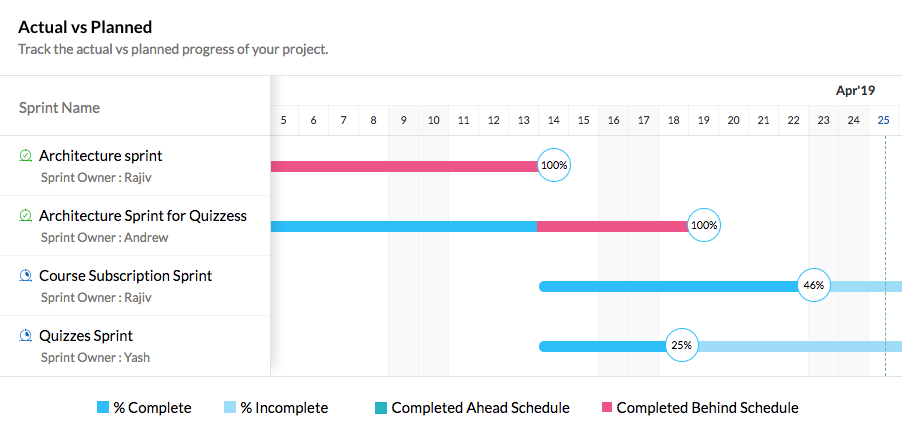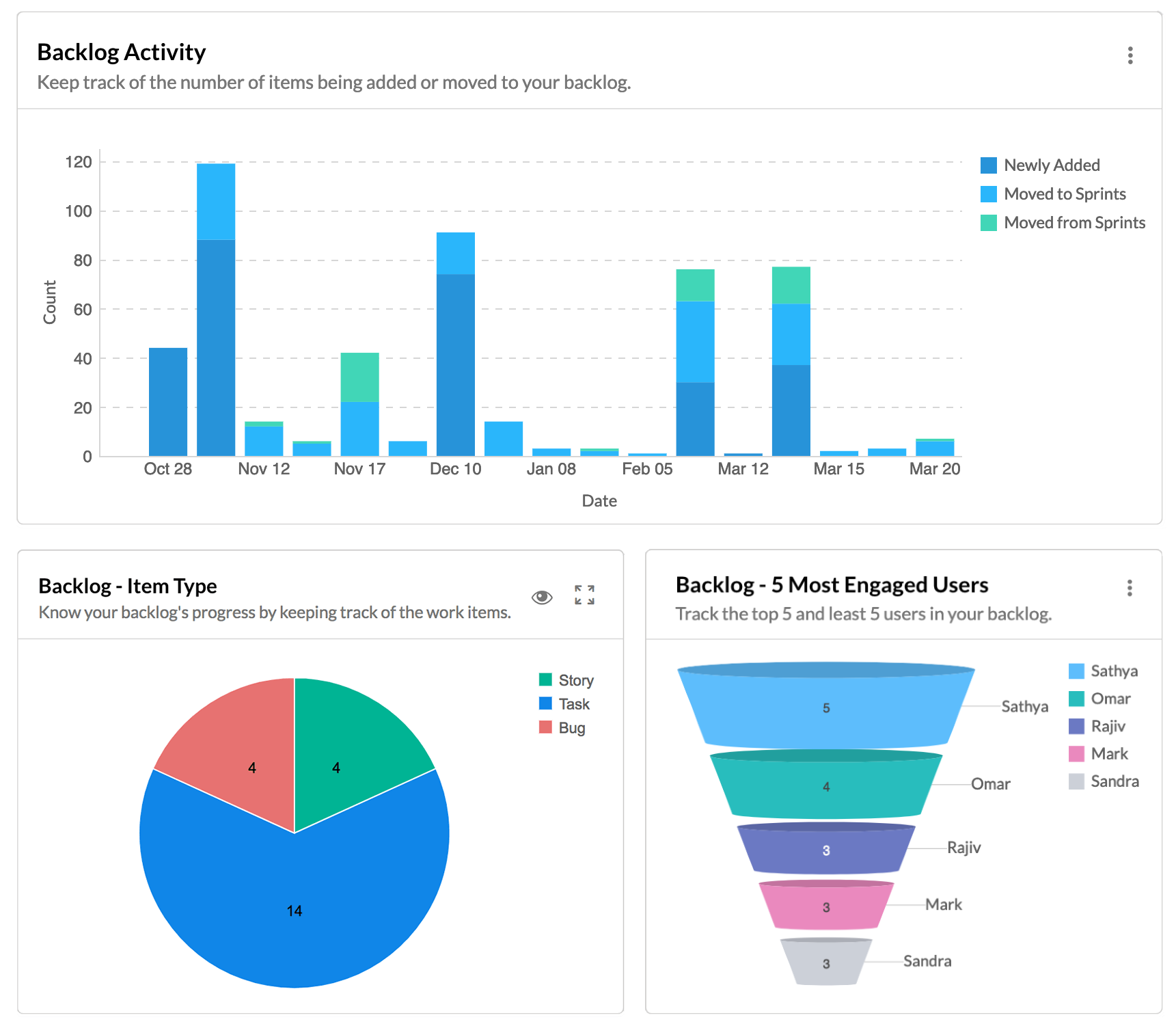 Know your backlog better
Monitor the type and the number of work items in your backlog, see who has the most number of work items to distribute work effectively.
Timesheet Report
Get a quick summary of your log hours across sprints, along with their approval status.