Here's how Zoho SalesIQ helps drive ecommerce customer engagement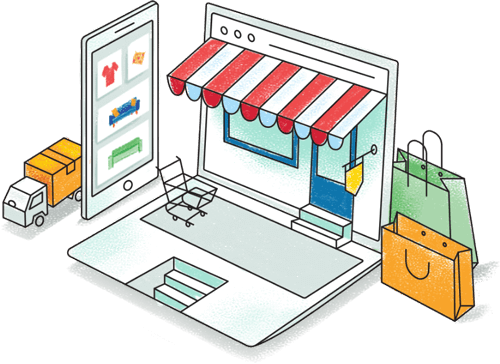 Personalize promotions using visitor insights
Knowing how customers use your website is key to running promotions and offers they'll value. Study visitor behavior on your website to identify pages with the highest and lowest engagement so you know what content is and isn't working.
Boost sales with quick answers
Add live chat to your ecommerce store to solve product-related concerns in real time, gain customer trust, and increase the overall order value. You can even reduce cart abandonment by automatically reaching out at important stages with proactive chat triggers.
Gain repeat customers with stellar support
Your relationship with customers doesn't end at checkout. Provide real-time assistance on order tracking, returns/refunds, feedback, and more. Set up departments or routing rules to instantly connect customers to the right staff.
Cater to your mobile app shoppers
Most of today's ecommerce sales come from mobile apps. Mobilisten—our mobile SDK for iOS, Android, and React Native—lets you provide in-app support to mobile shoppers.
In-app, event-based chat trigger

 

Identify stages where your mobile app user might have trouble—like payment fails or product unavailability—and contextually display your live chat button for them to reach you quickly.

Push notifications

 

Send push notifications to remind customers to complete a purchase, inform them when a product in their wishlist is discounted, or even send vouchers and coupons to entice them. You can also add in-app messages.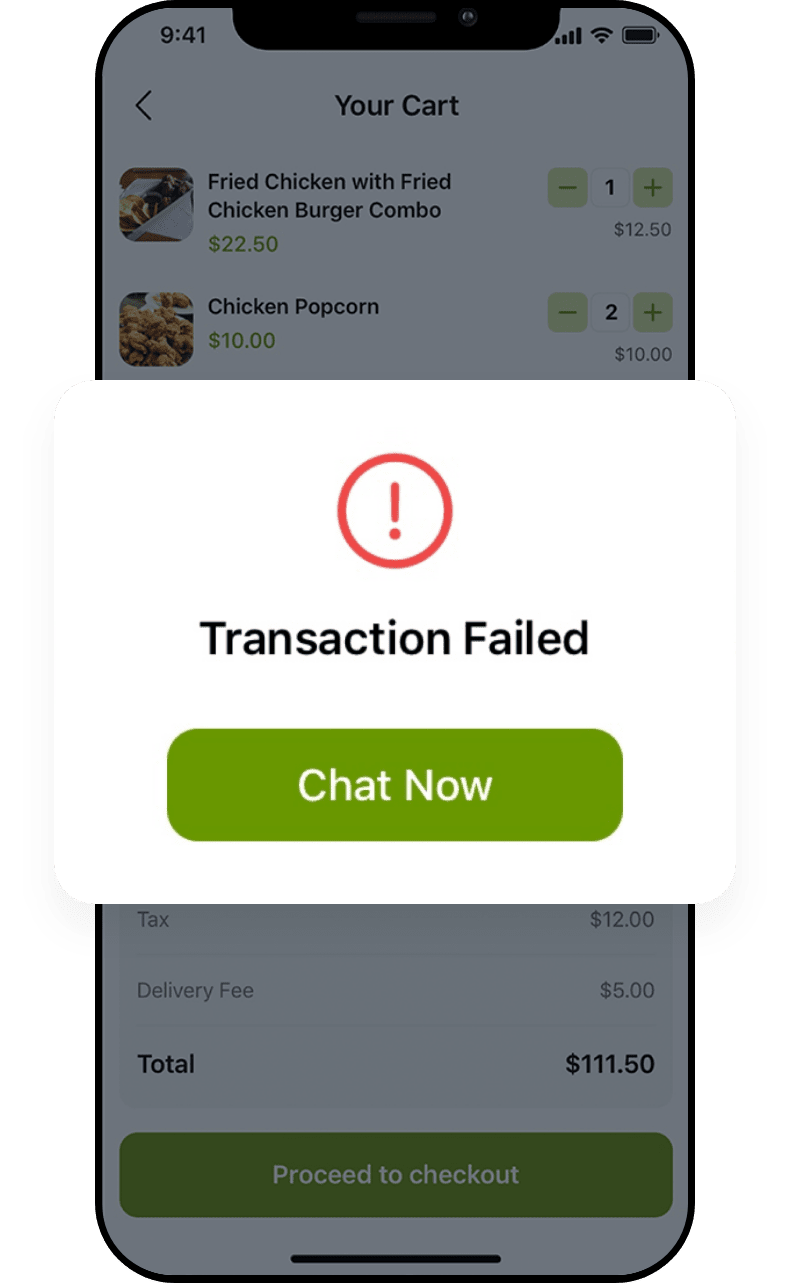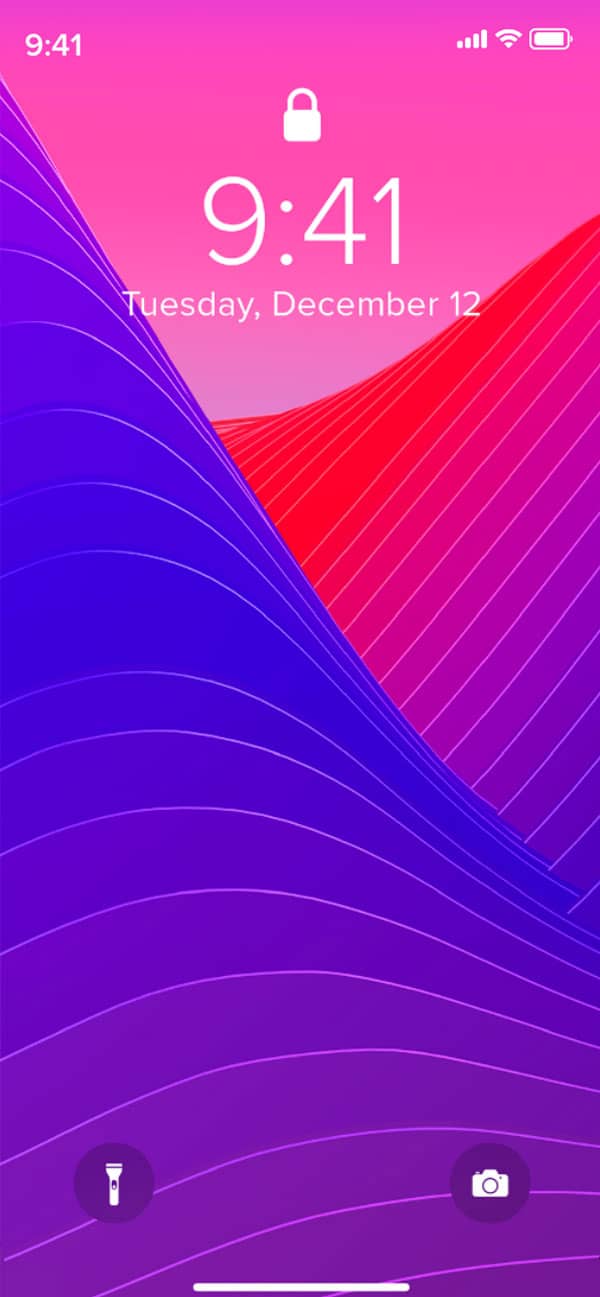 Achieve unparalleled ecommerce customer engagement with channels
Your presence in the instant messaging space is a big win in a saturated market like ecommerce. Connect your business's instant messaging accounts with SalesIQ, and assist customers in real time, on their preferred messaging apps.
Learn more
Build your own smart store helper
Most ecommerce queries can be handled by chatbots, freeing you to tackle more complex issues. Zoho SalesIQ lets you deploy a smart conversational Answer Bot powered by our own AI technology Zia, that responds to customer queries using your resources library. You can even build your own custom bots without any coding using our codeless bot platform, Zobot. All you have to do is set up a flow and add responses.
We also support webhooks that let you connect your in-house chatbots with Zoho SalesIQ.
Your personal right-hand assistant

 

Integrate your bot with all your apps and databases to retrieve order tracking data from your database, push a visitor's details and purchase history to your CRM account, convert chats into support tickets, and more.

Your customer's data-driven advisor

 

Finding the right product can be a herculean task for shoppers. Chatbots can recommend products based on a customer's requirements, website footprint, and purchase statistics, as well as other user reviews.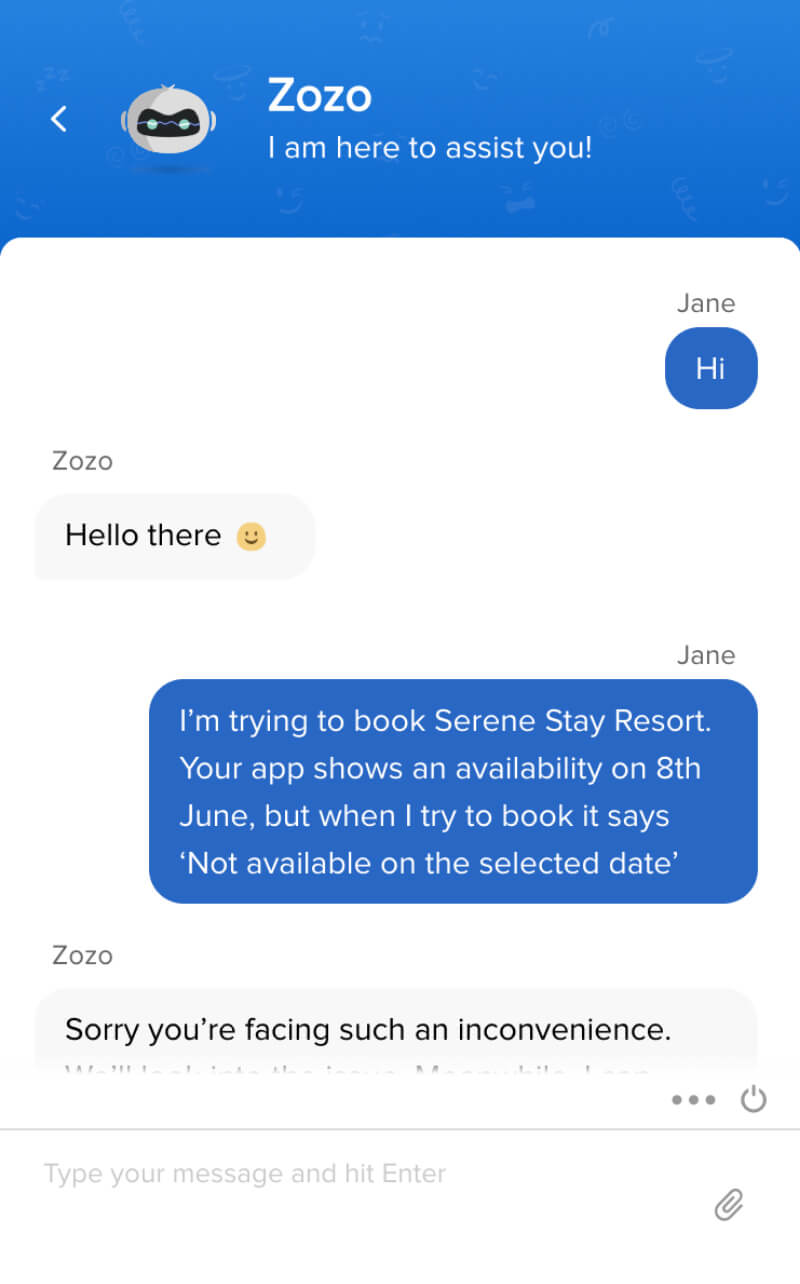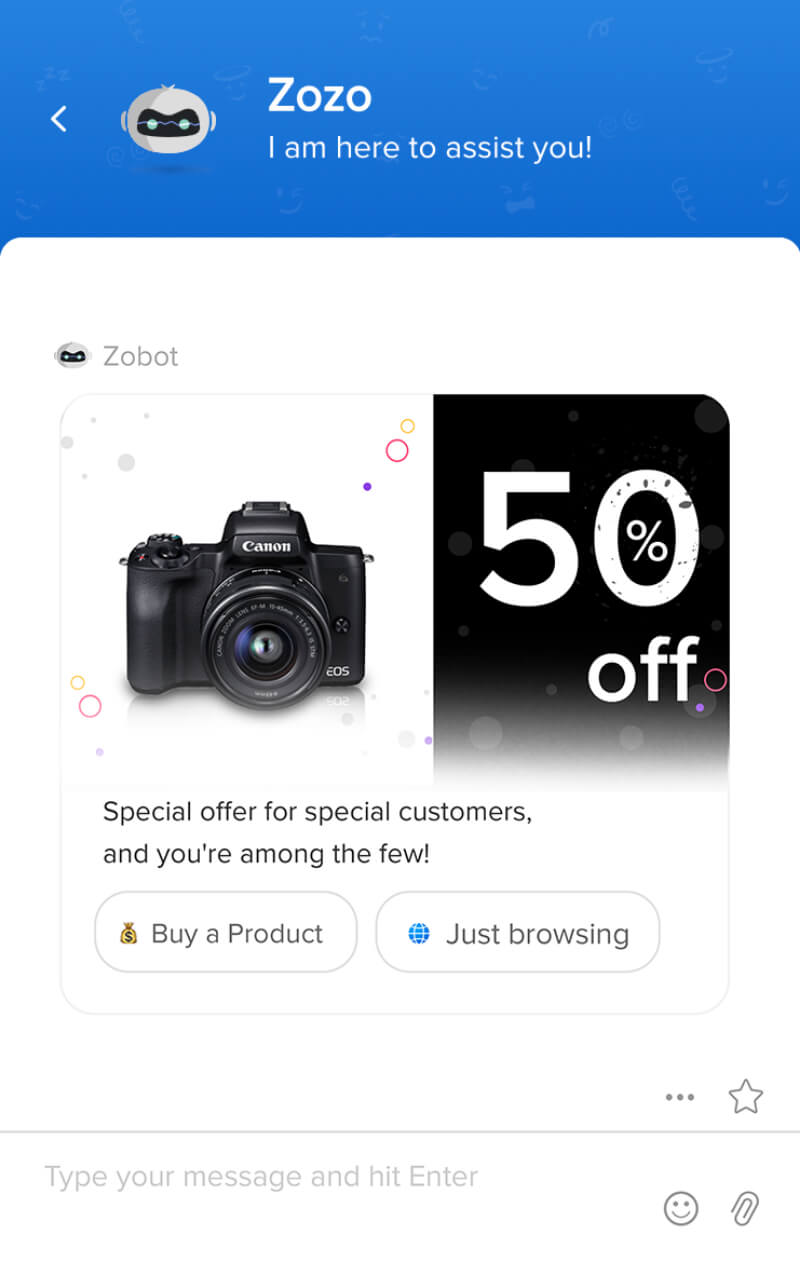 Let customers find answers with in-chat articles
Create a library of resources on product specifications, return/refund policies, payment options, security, and more that shoppers can access right from the chat window or that can be used by your AI bot as responses. These resources can also be added to your human agents' chat responses.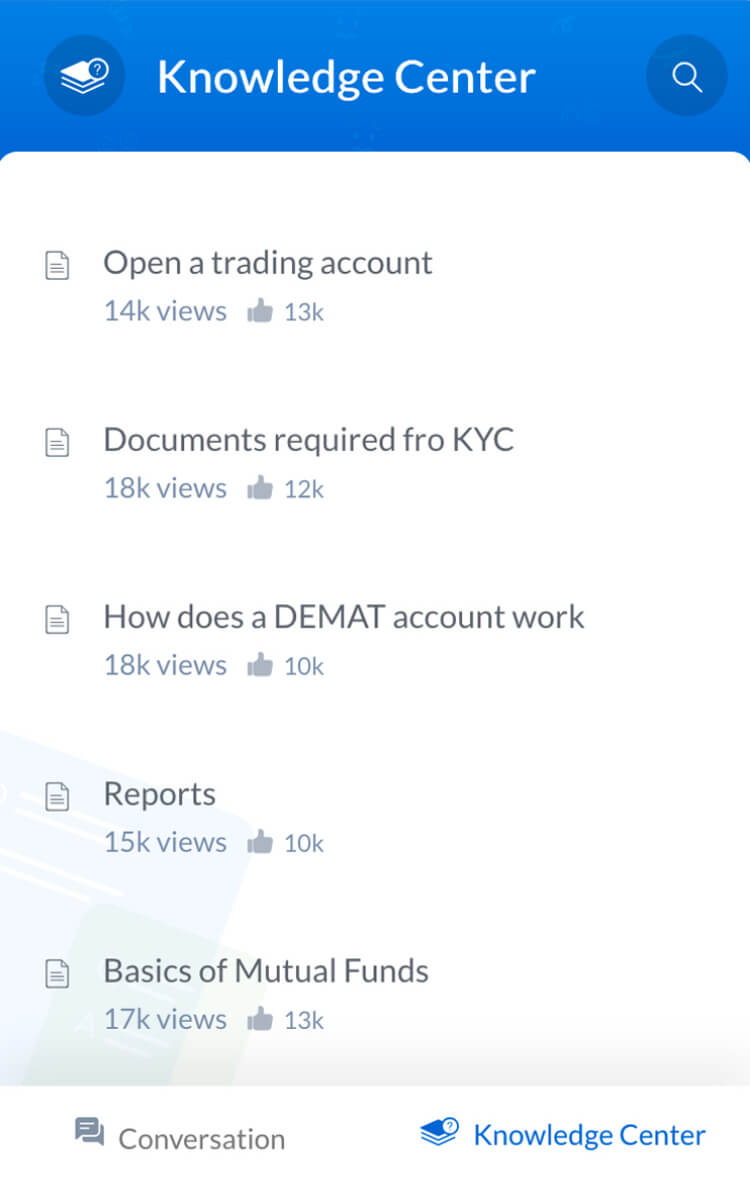 Set up live chat business hours
Specify the live chat operating hours your support team will be available to help customers. Your chat widget will not be displayed outside this period, which means customers won't wait pointlessly for your response.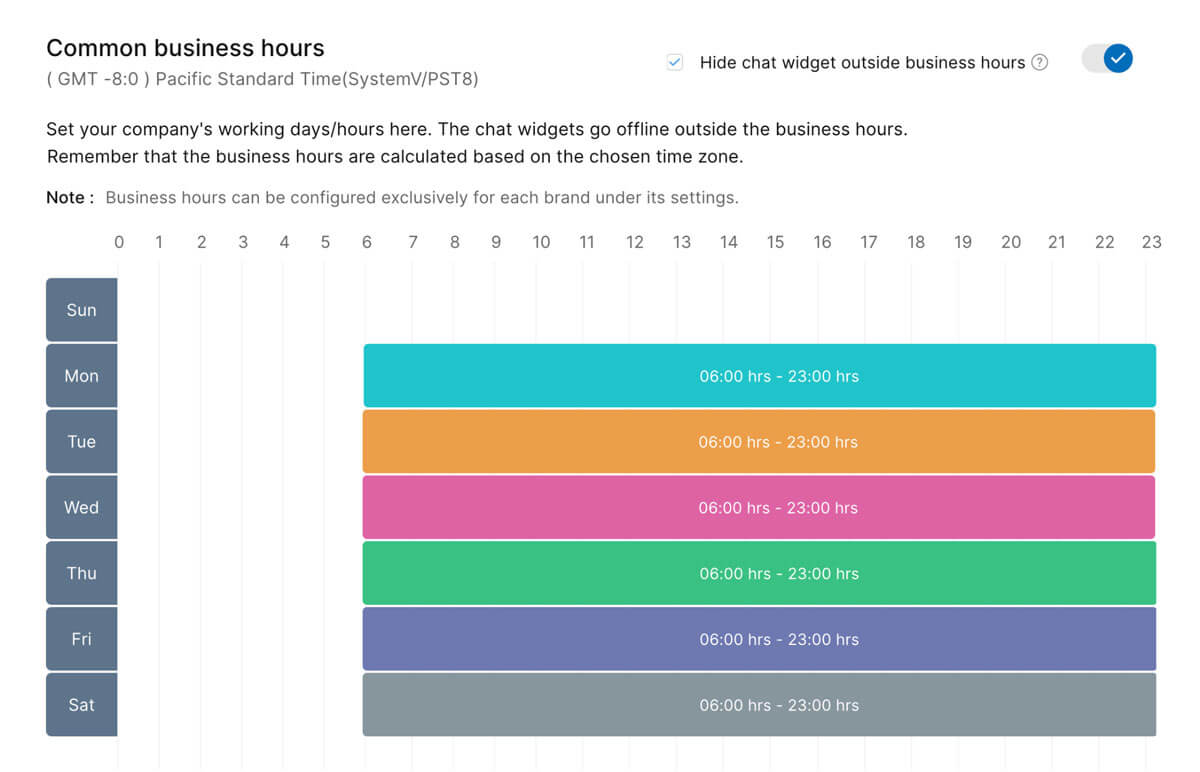 Integrate with Zoho CRM and Zoho Desk
Connect Zoho SalesIQ with Zoho CRM and Zoho Desk for a 360-degree view of a customer's journey. Push data from your chats to CRM, view customer data or associated support tickets during a chat, or even convert a query into a support ticket, all from the same place.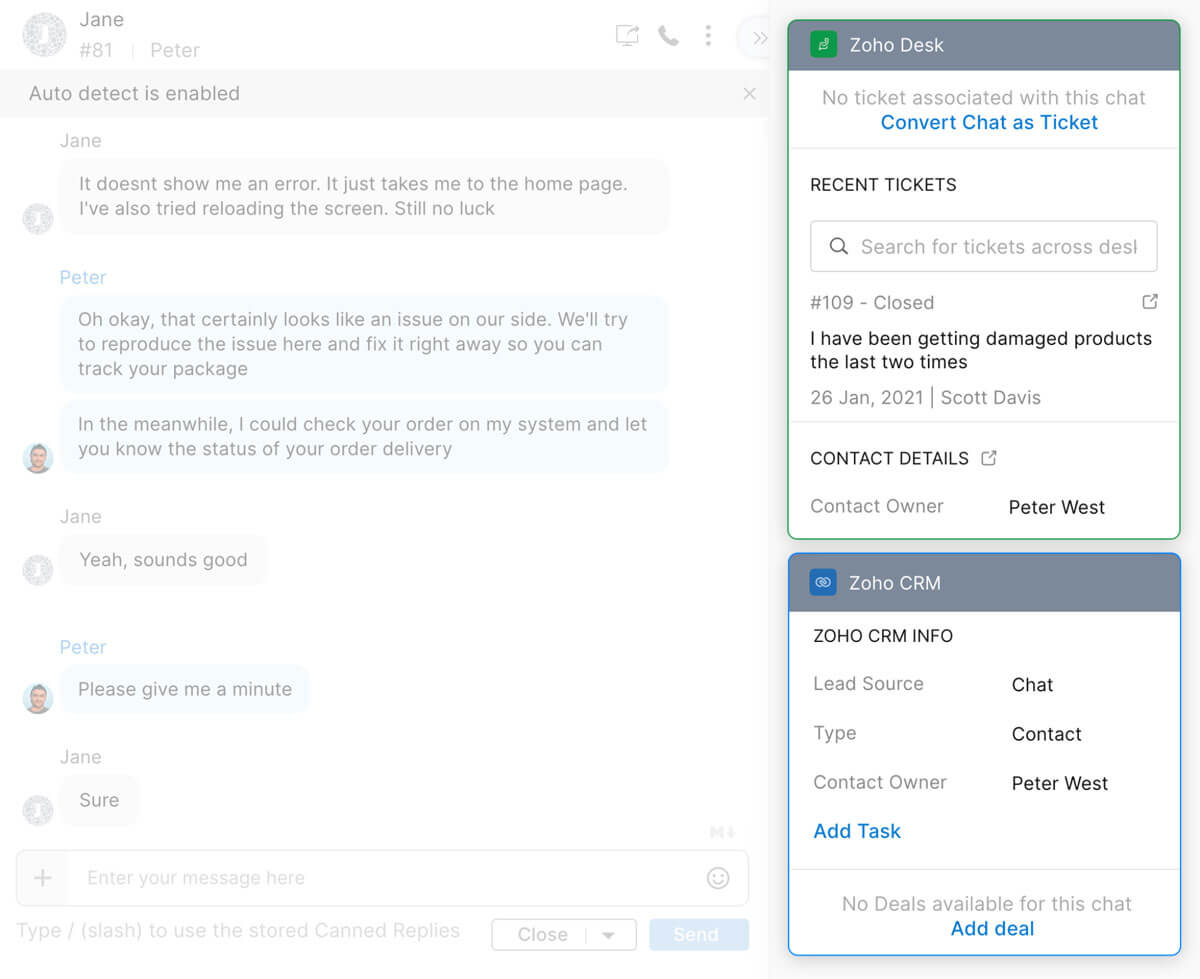 Create widgets for contextual customer data
Zoho SalesIQ lets you view all the customer data you need during a chat including their cart information, order details, the page they're on, and past chats. You can also create custom widgets to display data from all your third-party tools and even perform actions like pushing details to a database or processing a refund.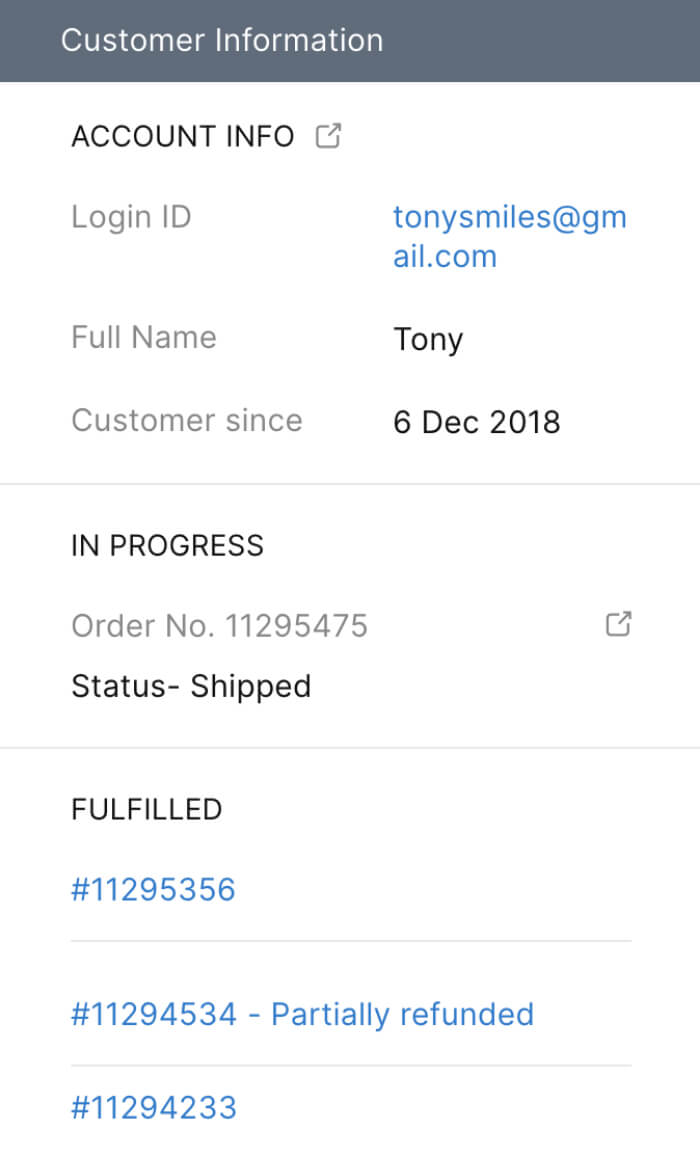 Give customers access to older chats
Zoho SalesIQ provides your customers access to their previous chats with you as separate conversations right within the chat window so they can refer to a chat or even reopen one to continue a conversation right from where they left off.
Gather insights from your numbers with Zoho Analytics
Whether you want to know your top-visited product pages to stock up or adjust your offerings, or chat inflow and agent performance to staff accordingly—get these insights and more from your raw SalesIQ data to keep your ecommerce store running perfectly.
Use with all leading ecommerce platforms
Try our
ecommerce customer engagement software

solution to connect better with your visitorsSign up for free