Provide instant assistance seamlessly from wherever you are!
Educate
Offer financial advice before they even ask for it.
Support
Be available to customers and prospects 24/7 to render quick assistance.
Retain
Stand out from the competition by offering instant information on products of interest to the customer.
Reach out to the right leads
Let your prospects find all the relevant information they're looking for, and more, on your website. Set automated triggers and display custom banners and chats with tailor-made finance solutions for prospects visiting specific pages on your site.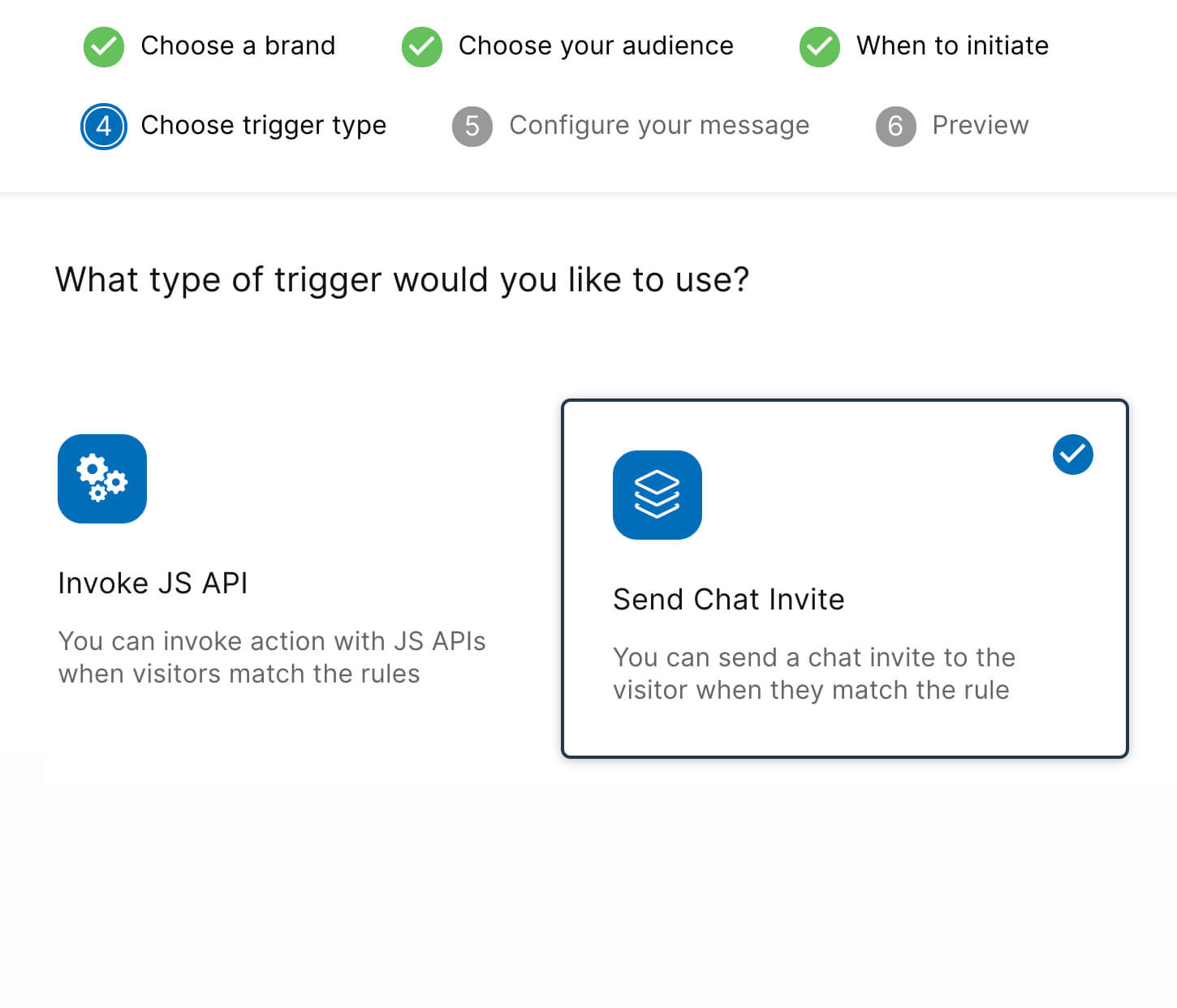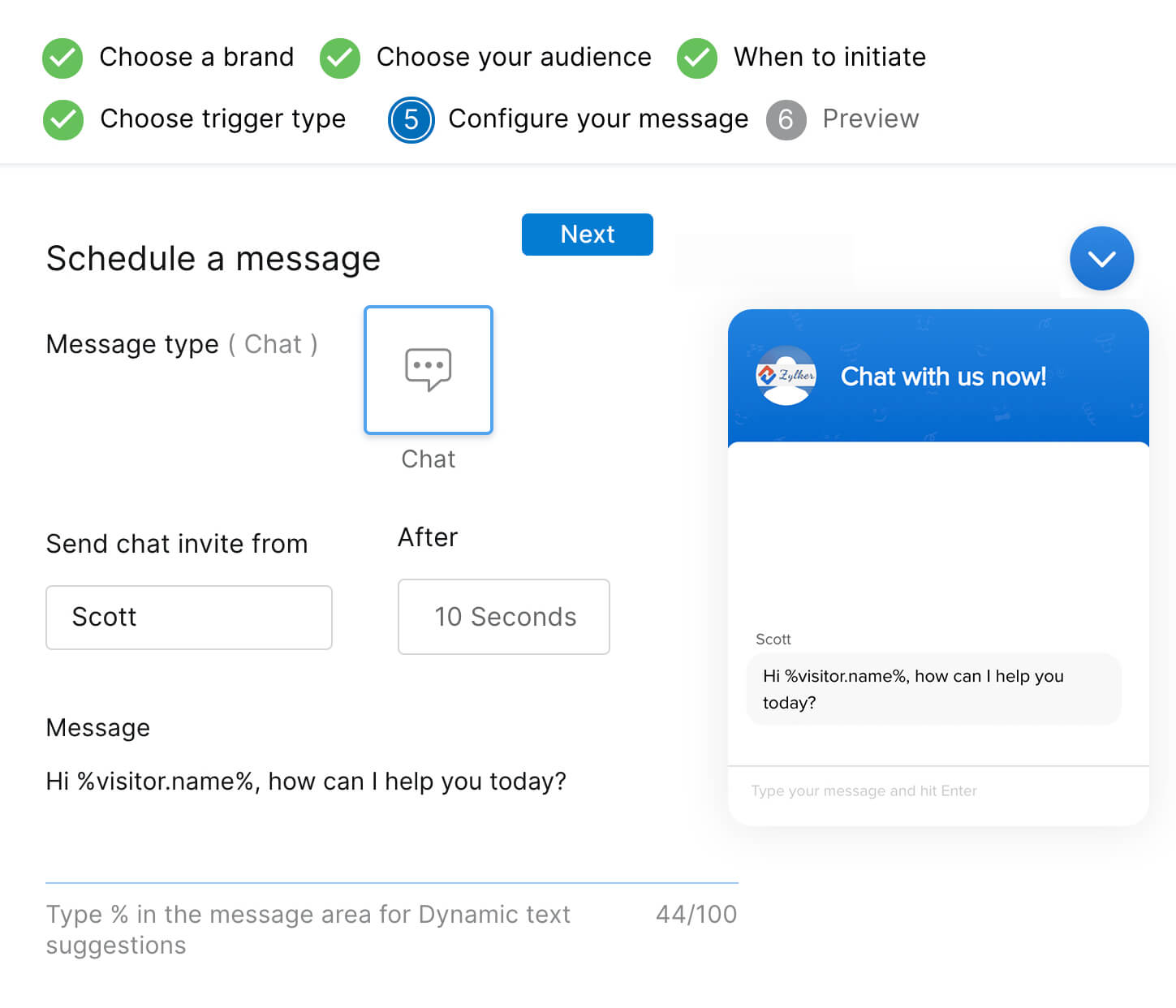 Proactive assistance from chatbots
Initiate your prospects with personalized messages from chatbots. Easy to set up and fully customizable, chatbots can open up communication with prospects and customers, ask relevant questions to gather data, and display suitable solutions to promote your plans and offers.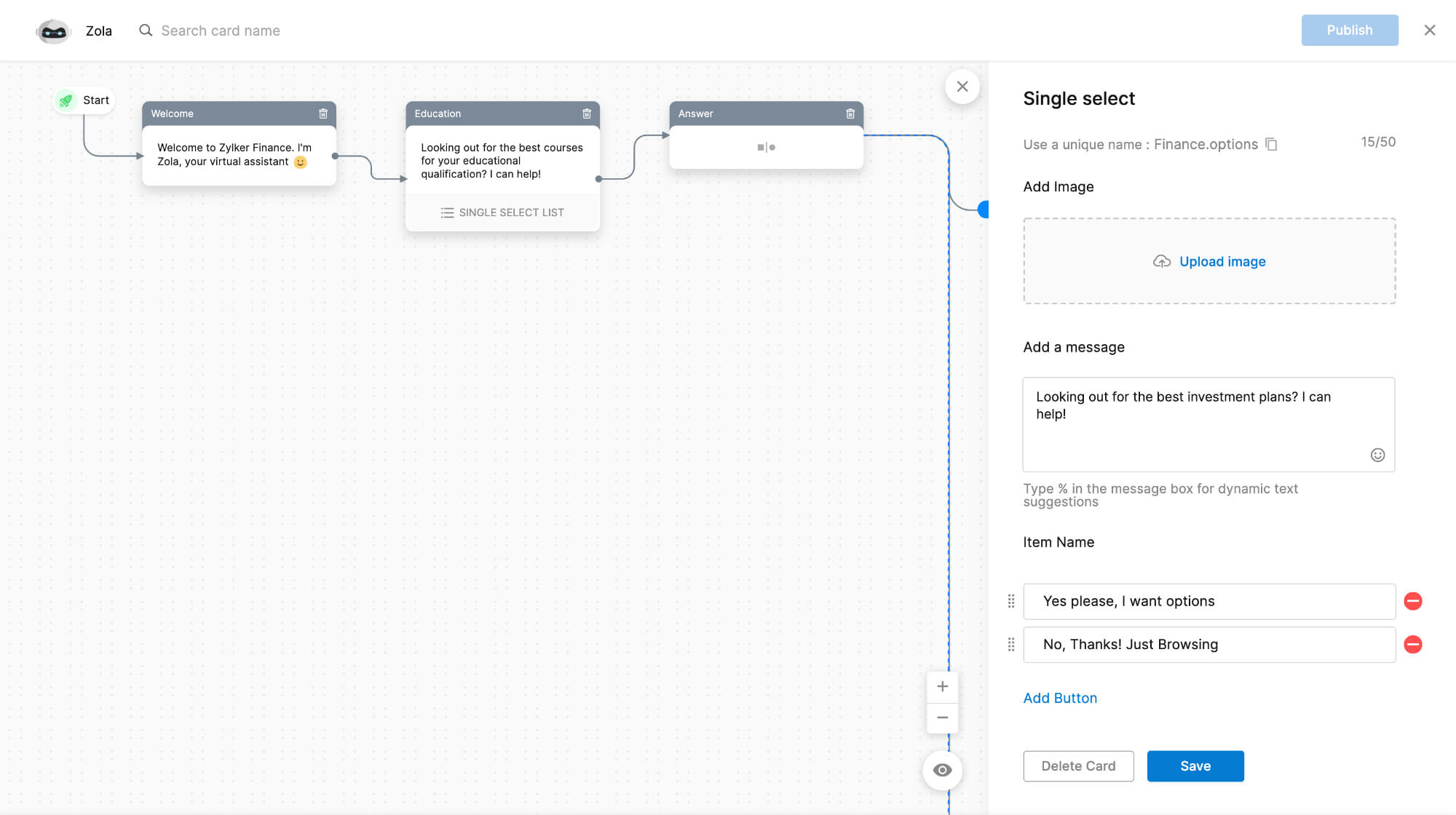 Secure transactions
Equip your site with Zoho SalesIQ to cater to visitors who prefer seamless digital transactions. Secure and online, your customers can choose to view certain sensitive information, like their account info or balance, right from the chat window provided they authenticate themselves with OTPs. Your chatbots can engage with your prospects and customers 24x7 from your website or mobile app.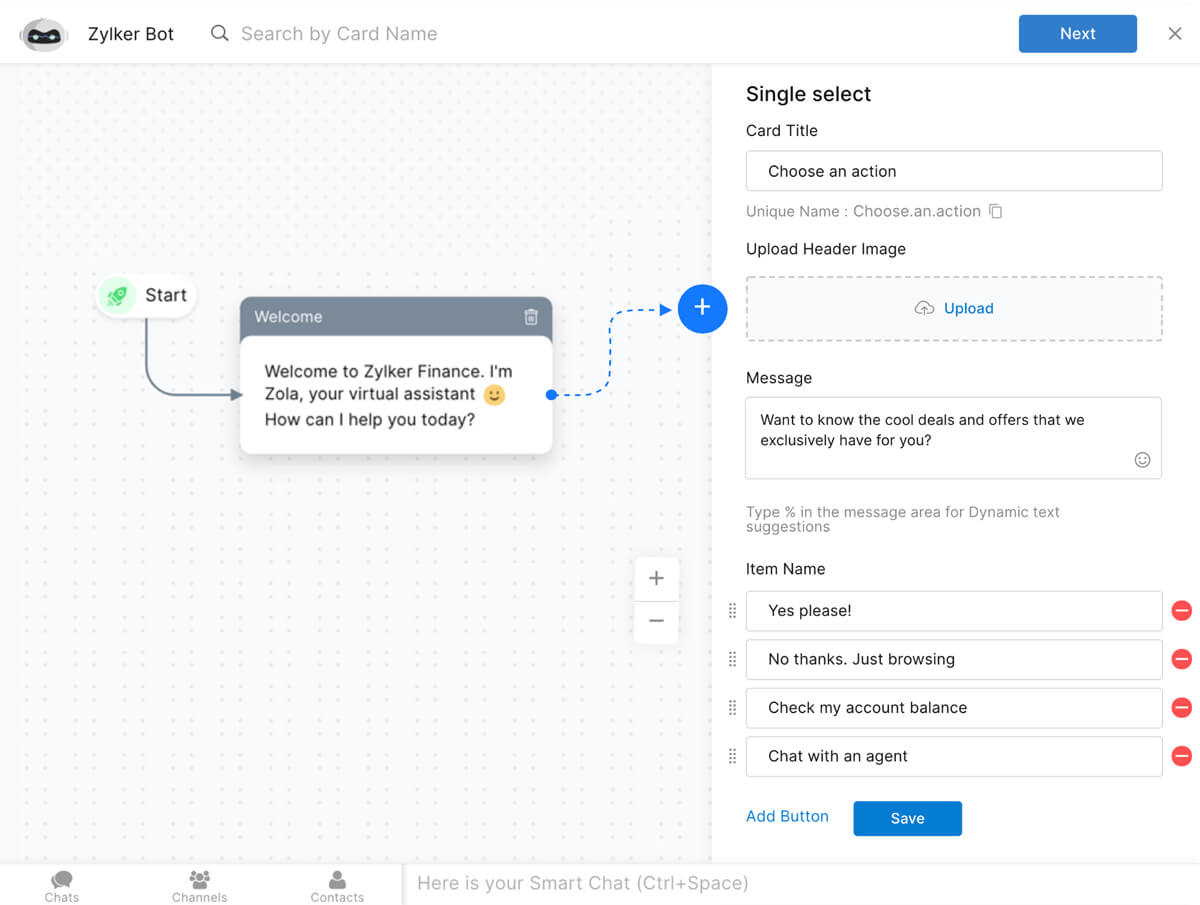 Offer expert advice on products
People prefer being informed about their financial options, and will seek human advice when it comes to handling it. Offer personal assistance to your prospects and customers with the team of agents best suited to guiding them and explaining financial jargon in an understandable way. You can also use visitor histories to route people to respective agents, based on their interests.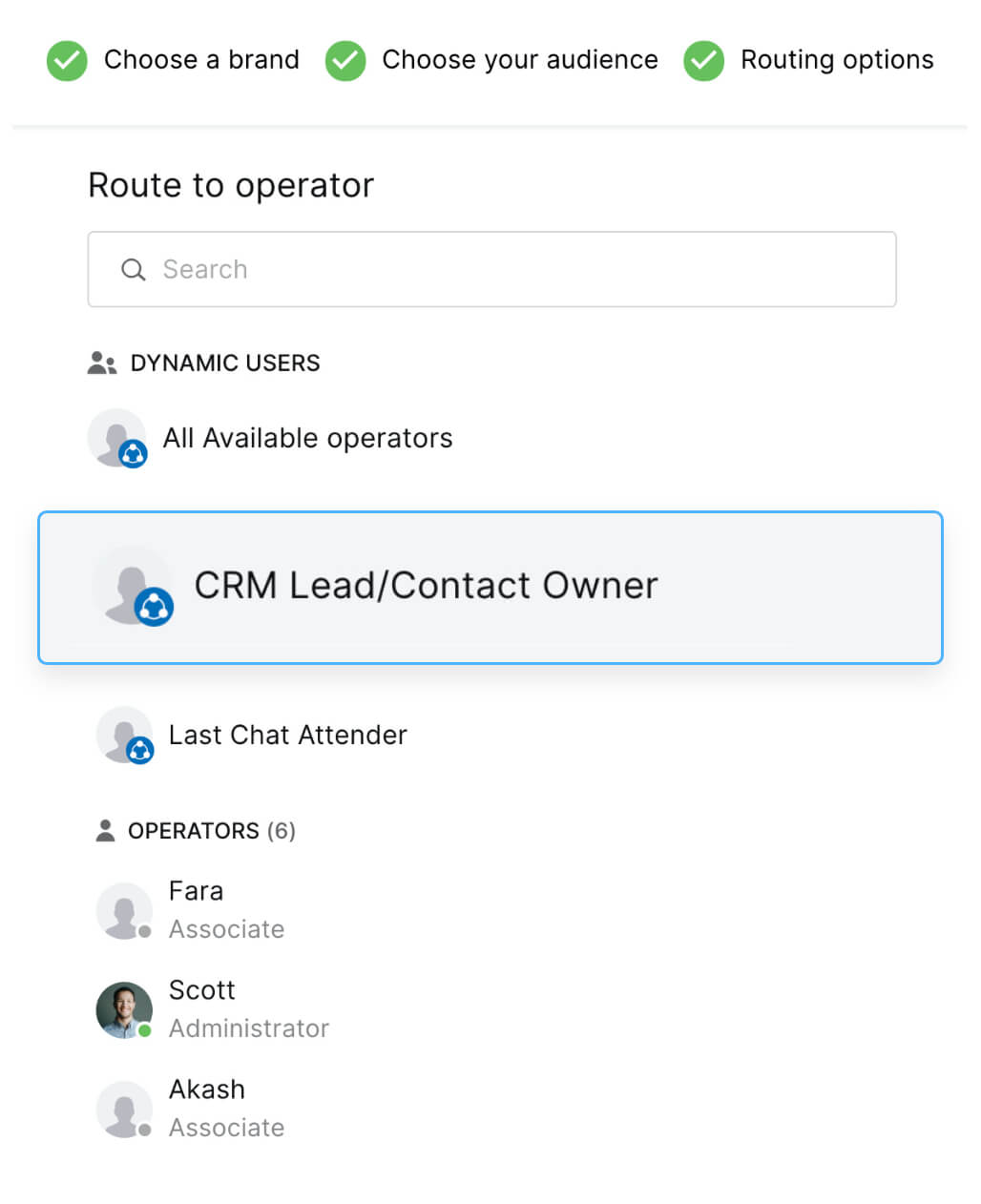 Make a call
In some situations, you can give better financial advice over a call. With SalesIQ, your operators can make free internet audio calls right from the chat window, for when they need to explain why a prospect should go with a particular plan or investment opportunity.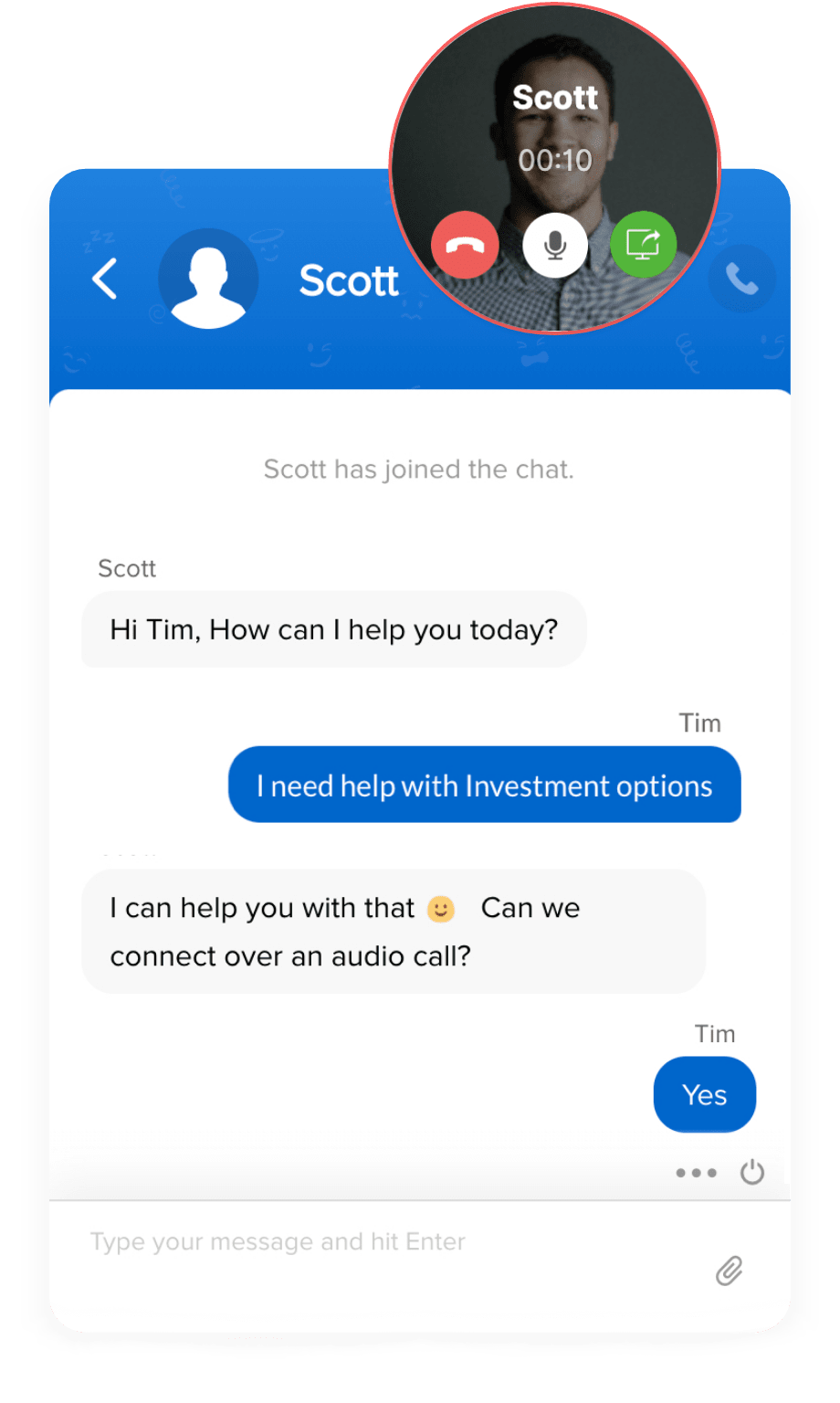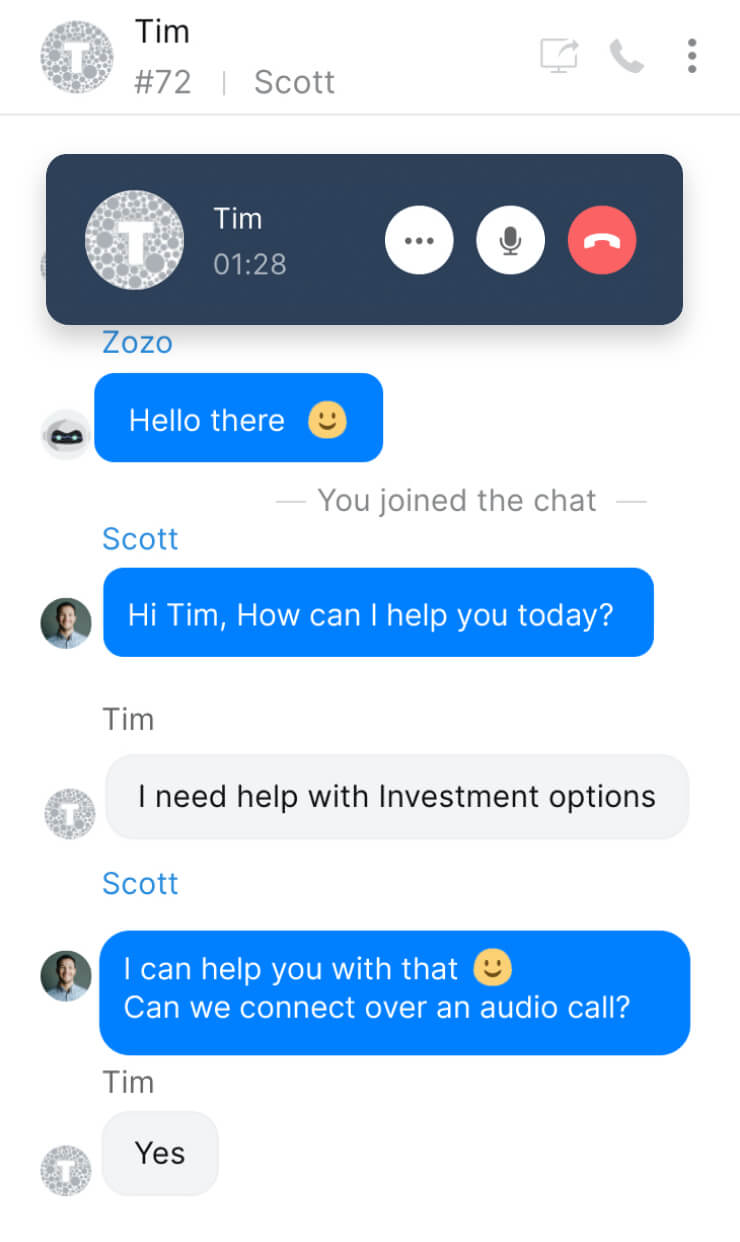 Hassle-free self-services
Not all customers find it easy to follow automated procedures for online applications, forms, account opening, and transactions. Chatbots can gather their data in a conversational manner while also being able to explain terms and conditions, and suggest the most suitable plans for them.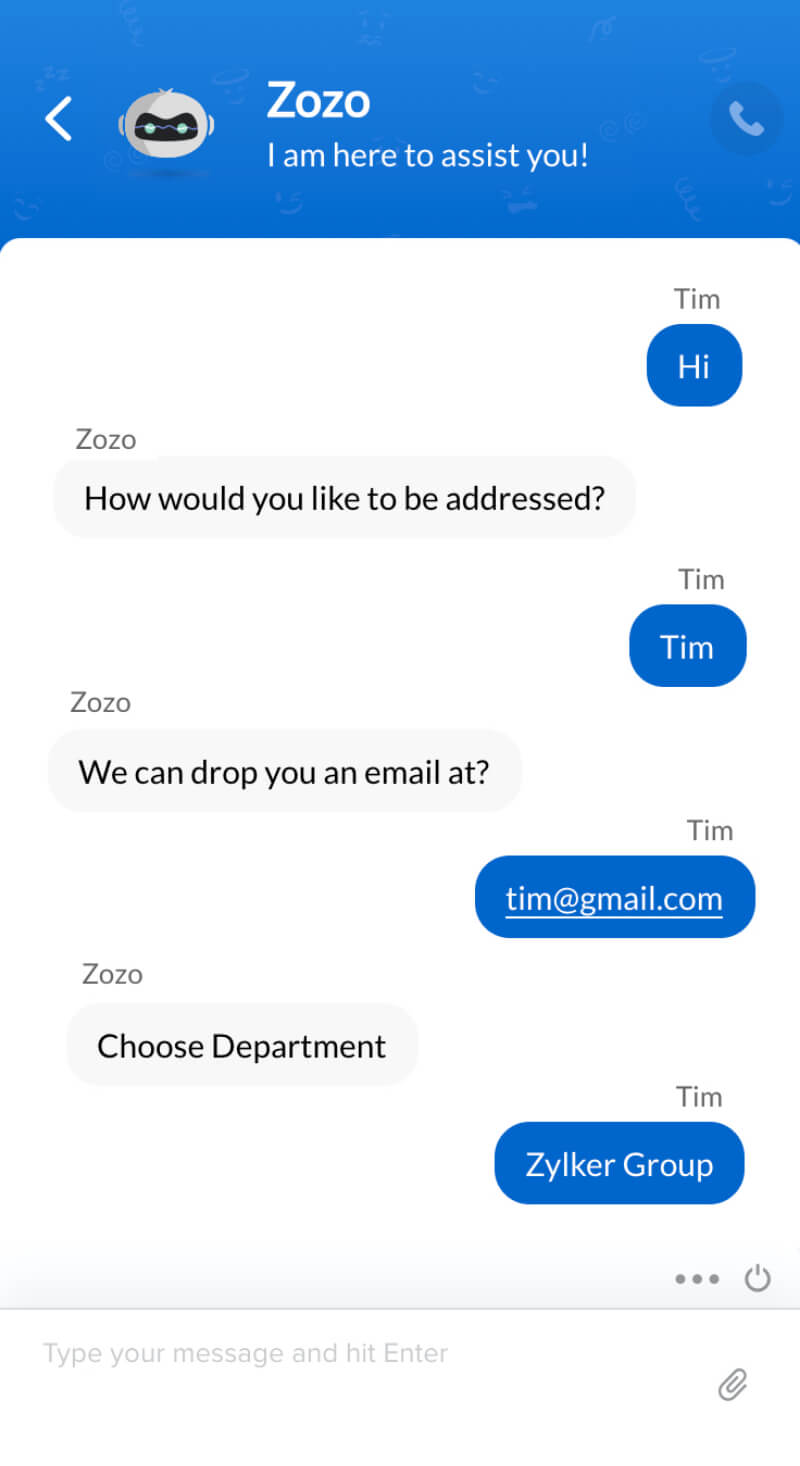 Rise above language barriers
Real-time translation in SalesIQ ensures you communicate seamlessly in your customer's language of choice.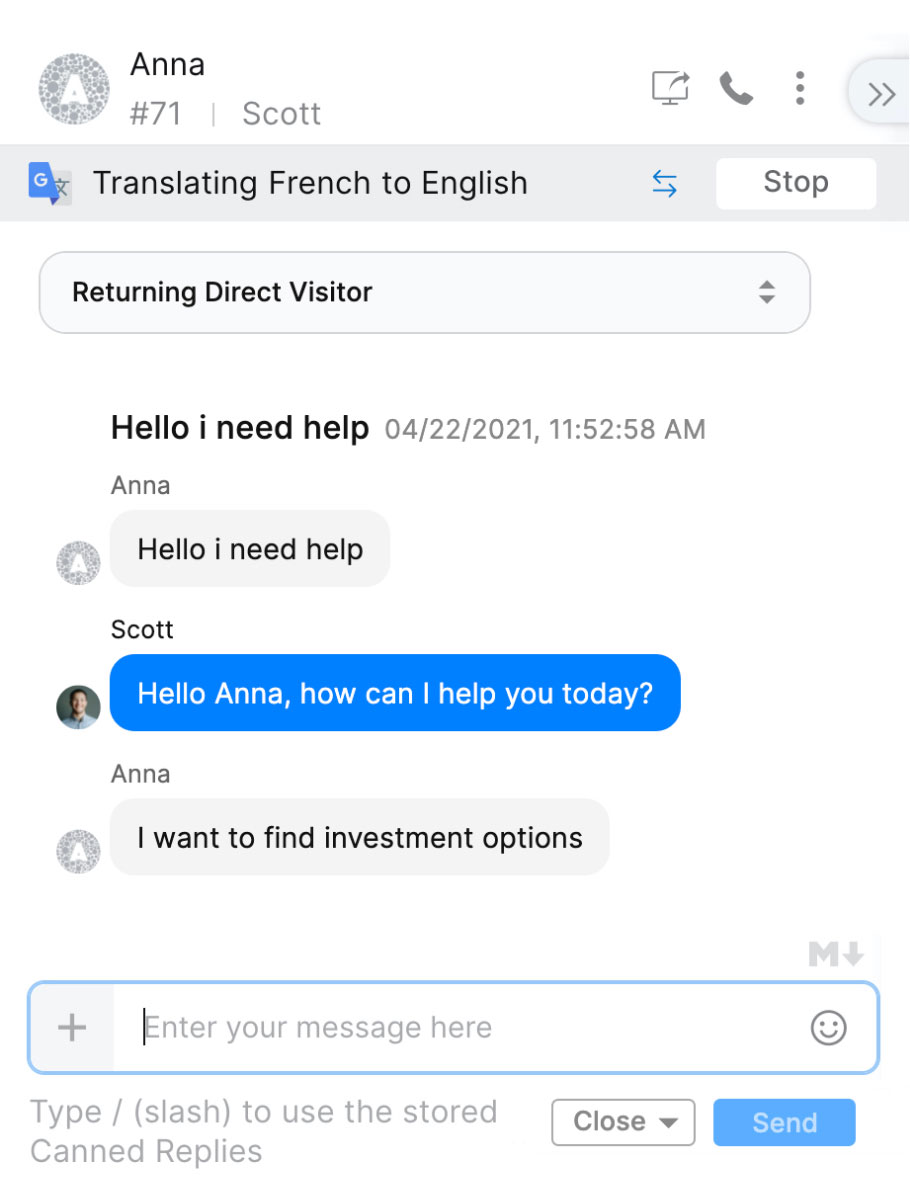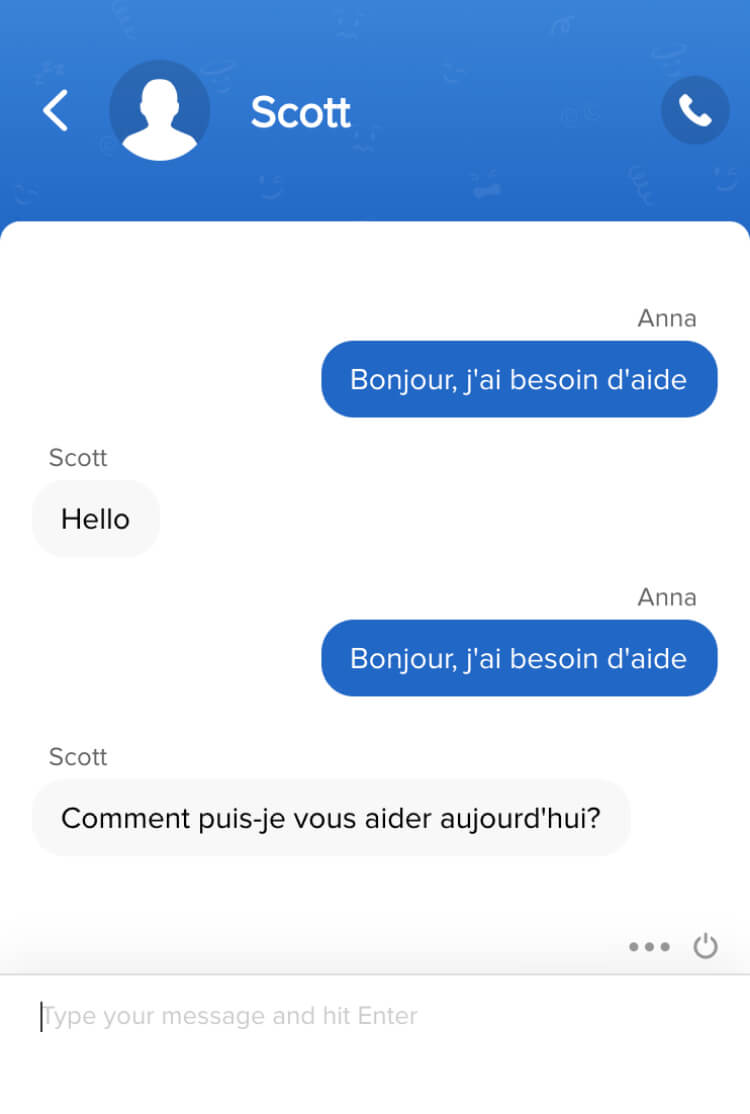 FAQs and more
Your prospects and customers can access all FAQs and articles right from their live chat window. You can also set up chatbots to make small talk and display these FAQs and articles when people enquire about related topics.