Electronic Signatures: The New Normal.
The COVID-19 pandemic has altered the way businesses keep their operations up and running. In its announcement, IDC MarketScape explains:
"This IDC study examines various e-signature software vendors worldwide. eSignature solutions are an important element in improving both the efficiency and the experience surrounding business-to-business and business-to-consumer content-centric workflows.
As an increasing number of documents are "born digital" and organizations continue to digitally transform content-centric workflows, e-signature technology has enabled those workflows to remain digital and drive benefits including reduction in transaction time and cost, increased security, and improved employee, supplier, partner, and customer experiences."
To read more about the assessment, click here.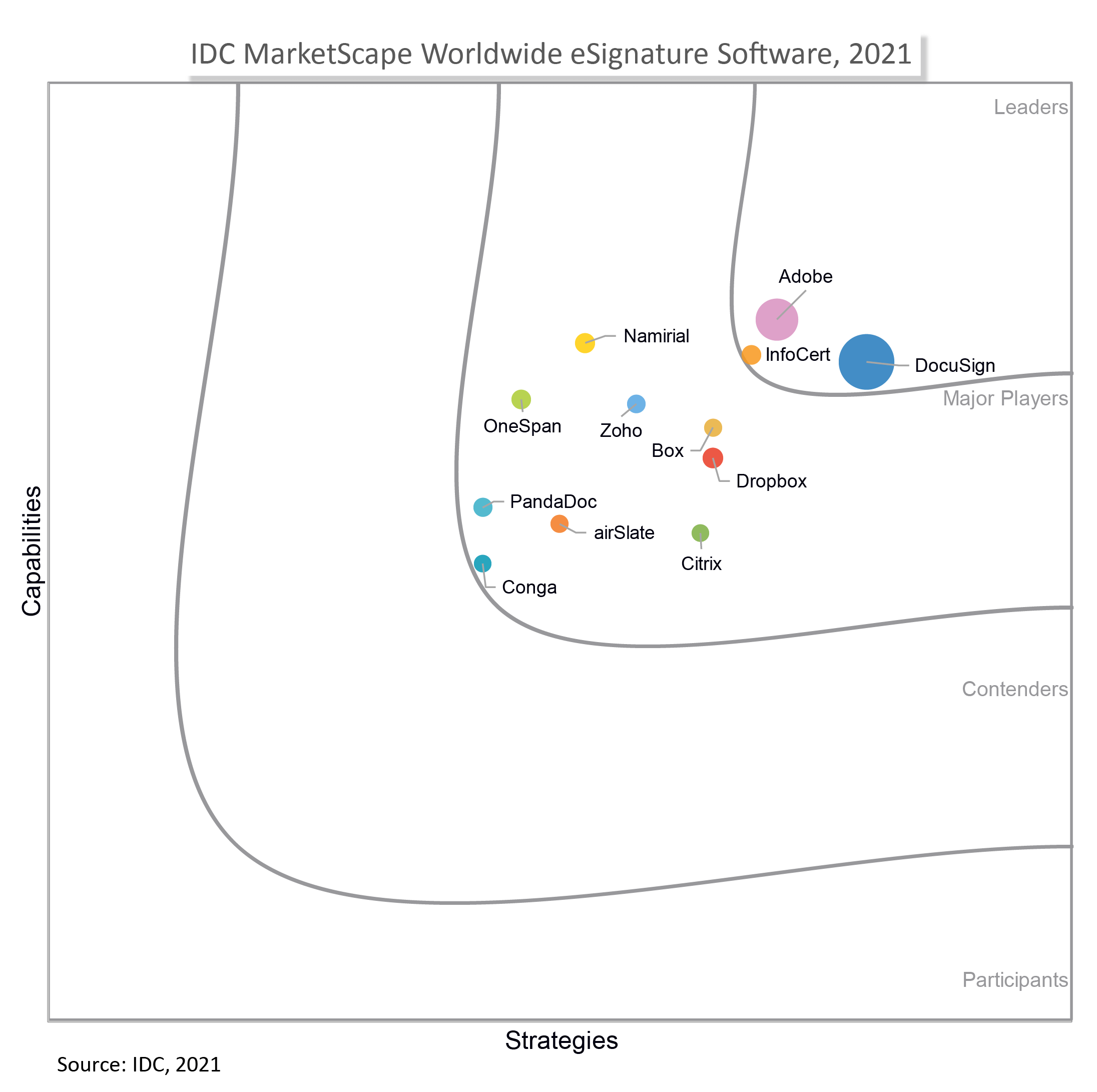 * IDC MarketScape Worldwide eSignature Software 2021 Vendor Assessment by Marci Maddox, Steve Charbonnier, & Holly Muscolino, September, 2021, IDC#US46742320
Zoho Sign is featured for:
Ease of Use
Road Map
Ease of integration with third-party apps & other Zoho apps.
About IDC MarketScape:
IDC MarketScape vendor analysis model is designed to provide an overview of the competitive fitness of ICT suppliers in a given market. The research methodology utilizes a rigorous scoring methodology based on both qualitative and quantitative criteria that results in a single graphical illustration of each vendor's position within a given market. The Capabilities score measures vendor product, go-to-market and business execution in the short-term. The Strategy score measures alignment of vendor strategies with customer requirements in a 3-5-year timeframe. Vendor market share is represented by the size of the circles.