A business phone system within your CRM and helpdesk
Seamlessly integrate your Zoho Voice phone system with CRM and helpdesk systems. Streamline your communications and transform the way you engage with your customers.
Learn more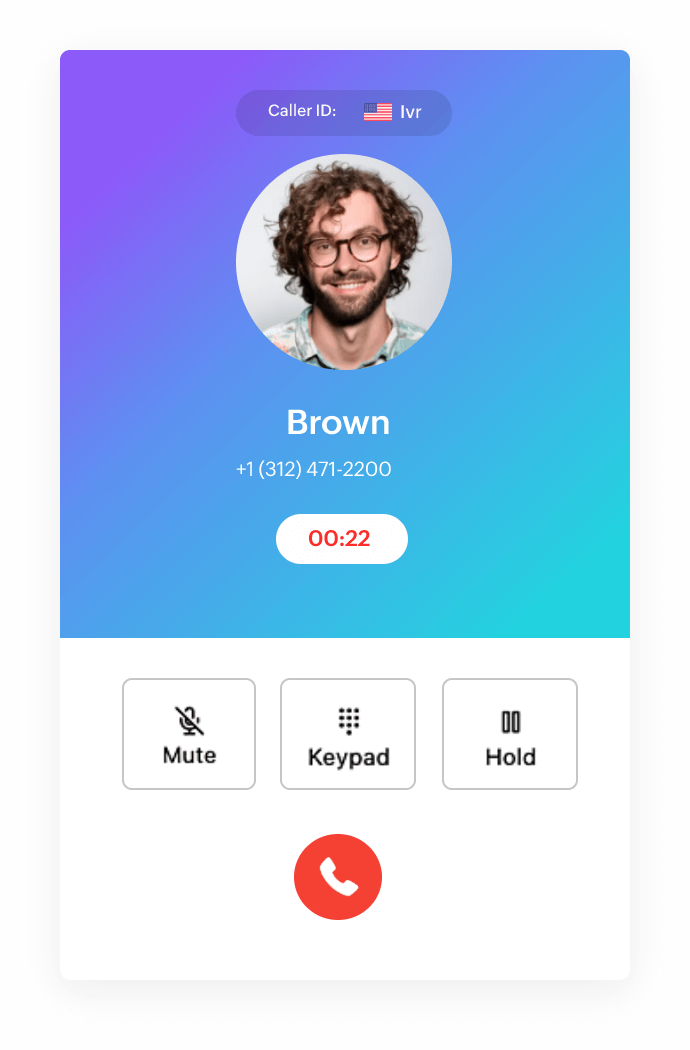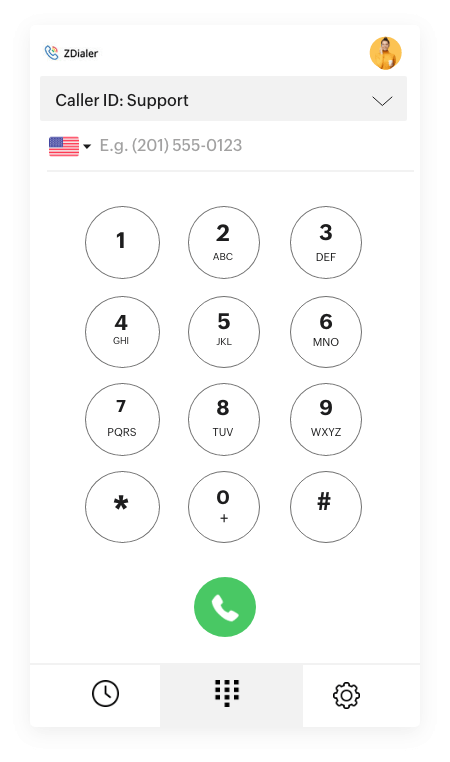 Experience better call handling with ZDialer
Place calls with a single click and answer inbound calls from any webpage using our browser extensions. Learn more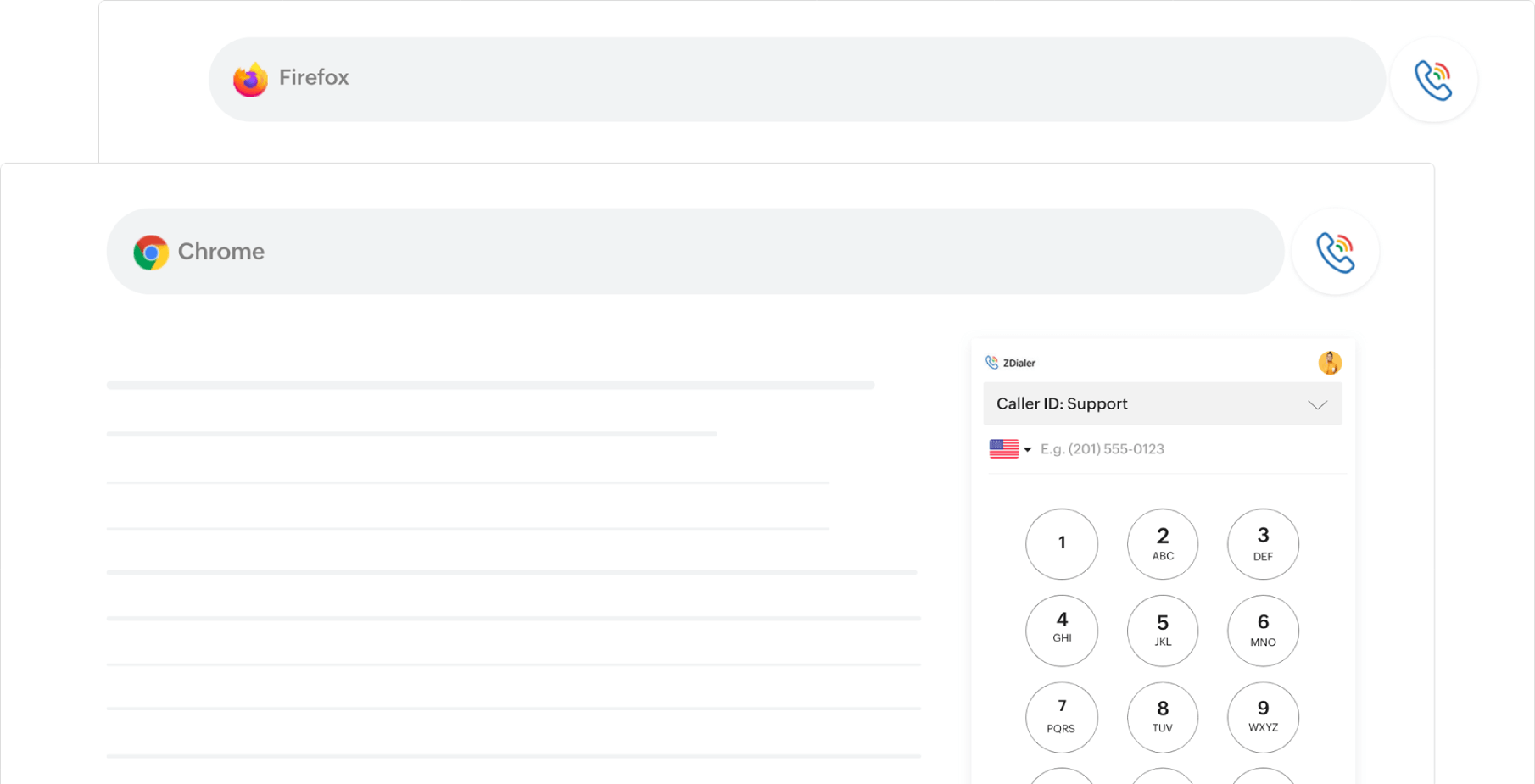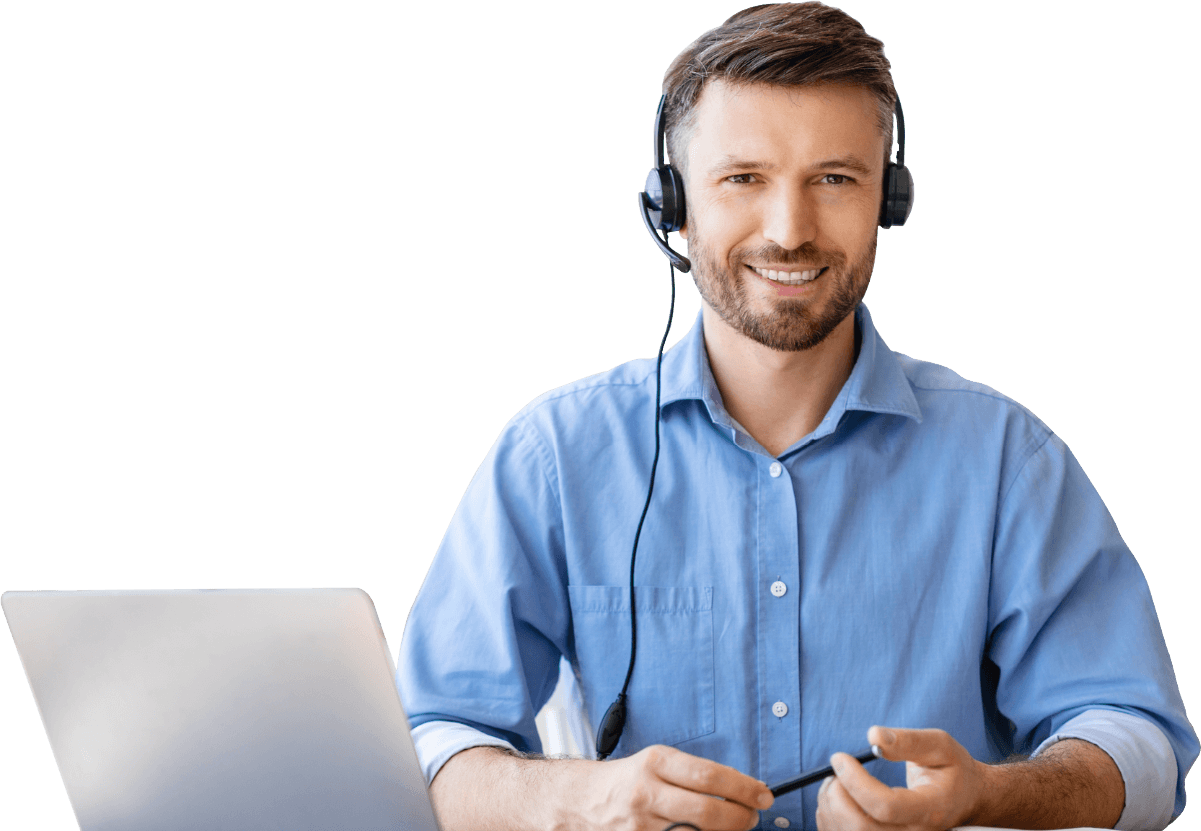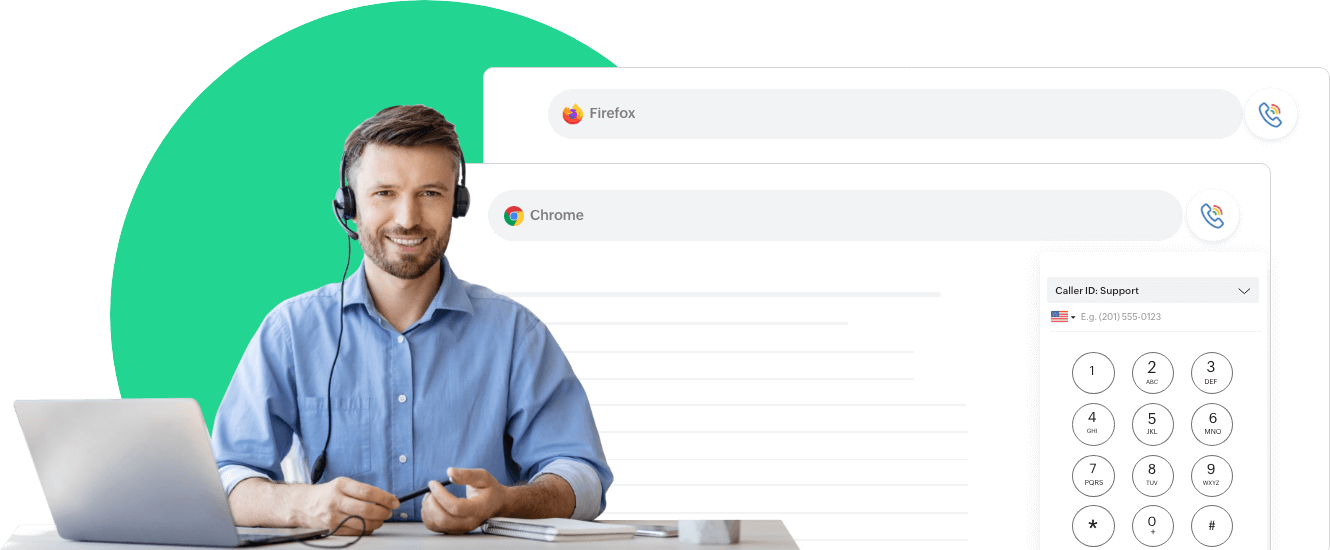 Flexible. Reliable. Cost-effective.
Stay mobile
Get your own virtual business phone number. Make and receive calls from wherever you are, on any device.
Easy deployment
Set up your cloud-based phone system in few simple steps. All you need is an active internet connection-no special equipment needed.
Connect with your colleagues
Add all your teams to one account and stay connected using extension calling.
Take your business global
Set up local and toll-free numbers from multiple countries and help your business expand beyond its borders.
High-quality calls
at low prices
Make calls without worrying about your budget. Experience uncompromising quality on your business calls, all while saving a ton—especially if you make a lot of international calls.
Ready to modernize the way you handle business calls?
Watch a product demo and see Zoho Voice in action. Get in touch with us for inquiries.
Get in touch
Get your cloud-based phone system now, so you can leave your desk behind.
SIGN UP FOR FREE
Frequently asked questions
What is Zoho Voice?

Zoho Voice is online telephony software with which you can purchase phone numbers to make and receive local and international business calls. Zoho Voice uses Zoho's own cloud PBX (Private Branch Exchange) system at the backend to facilitate this.

What are the system and network requirements for Zoho Voice?

Zoho Voice runs on all standard web browsers, as well as iOS and Android mobile phones, and requires a minimum internet speed of 5Mbps to seamlessly make and receive calls.

Can I try Zoho Voice without purchasing my own number?

Yes, you can try making outbound calls using our test number and the free credits we provide. Incoming calls cannot be tested using the test number.

Can I use Zoho Voice with my personal email address?

Yes, you can use Zoho Voice with your personal email address. Signup through Gmail is blocked by default to avoid spam calls, so you'll need to send us an email to whitelist your Gmail account. Zoho Voice offers a free Solo plan—you just need to buy credits and get a phone number to make and receive calls. Call charges applicable.

Is Zoho Voice included in Zoho One?

No, Zoho Voice is not included in Zoho One. Zoho Voice subscription is separate. A Zoho One license does not include Voice.

Now, you might be wondering if you can use Zoho Voice's telephony features in your Zoho One portal. The answer is "Yes!"

Zoho Voice has an integration with Zoho apps via Zoho Telephony (PhoneBridge). Zoho Telephony is a single point of integration between Zoho apps and cloud PBX services including Zoho Voice and many other third-party services.

Zoho Telephony is available in the Zoho One Marketplace. You can add Zoho Voice as your cloud PBX service in Zoho Telephony, import your Zoho One agents into Zoho Voice, purchase phone numbers, assign them to agents, and configure calls.

Zoho Telephony integration is available in our Enterprise Telephony edition's Standard plan only.