Scale up and simplify your operations with employee scheduling software
Schedule quickly and effectively
Set up and finalize employee schedules within minutes using our employee scheduling software. Create schedules that don't conflict by checking employee availability and time off. Notify your whole team about new shifts, schedule changes, and shift trade approvals instantly.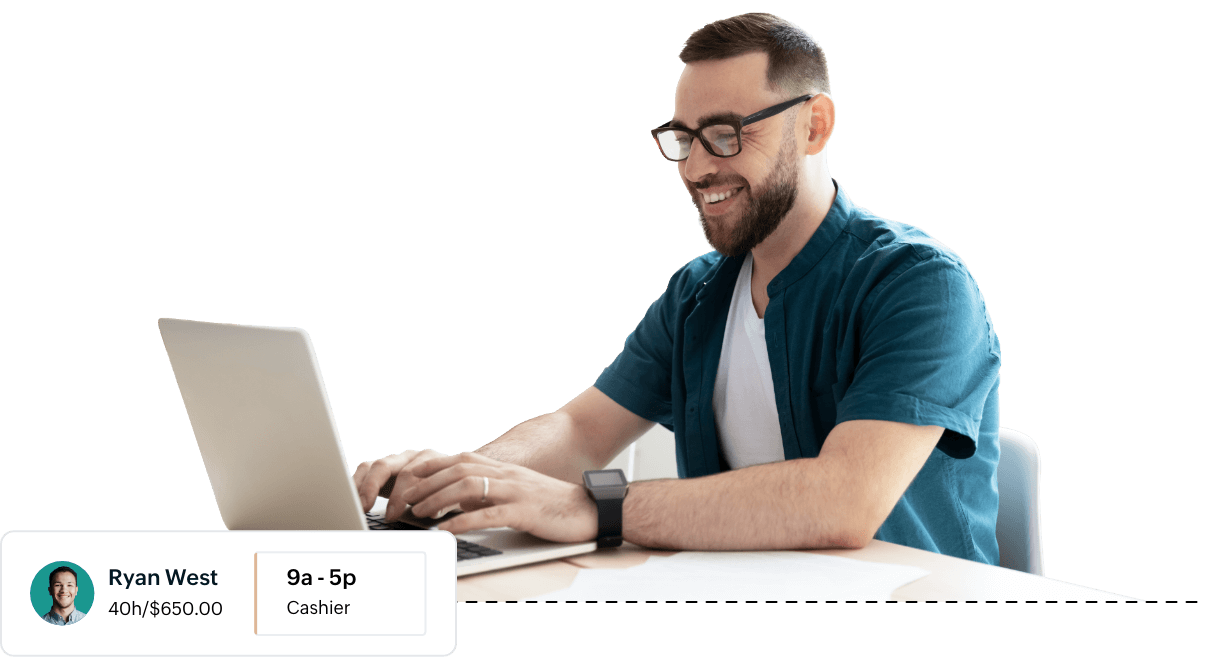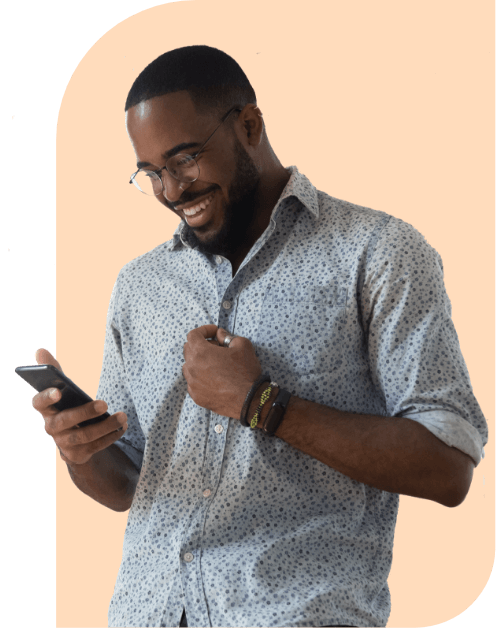 Empower your team with flexible schedules
Give employees the ability to swap, offer, drop, or pick up open shifts with minimal intervention from managers. Your team can also manage their availability and submit time off requests. Managers will receive immediate notifications for shift confirmations and shift trade requests.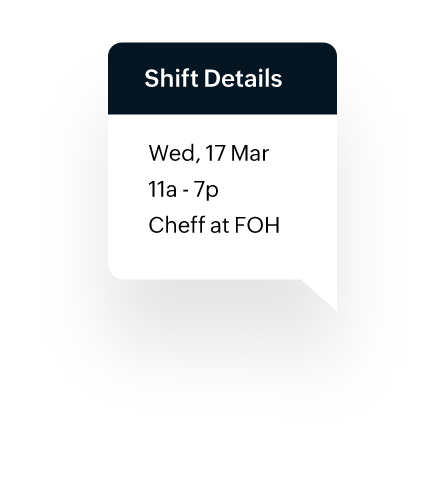 Optimize your workforce management
Reduce labor costs and needless overtime by setting up pay rules and tracking hours with our time clock feature. This helps you reduce errors, control costs, forecast for the future, and manage budgets smarter.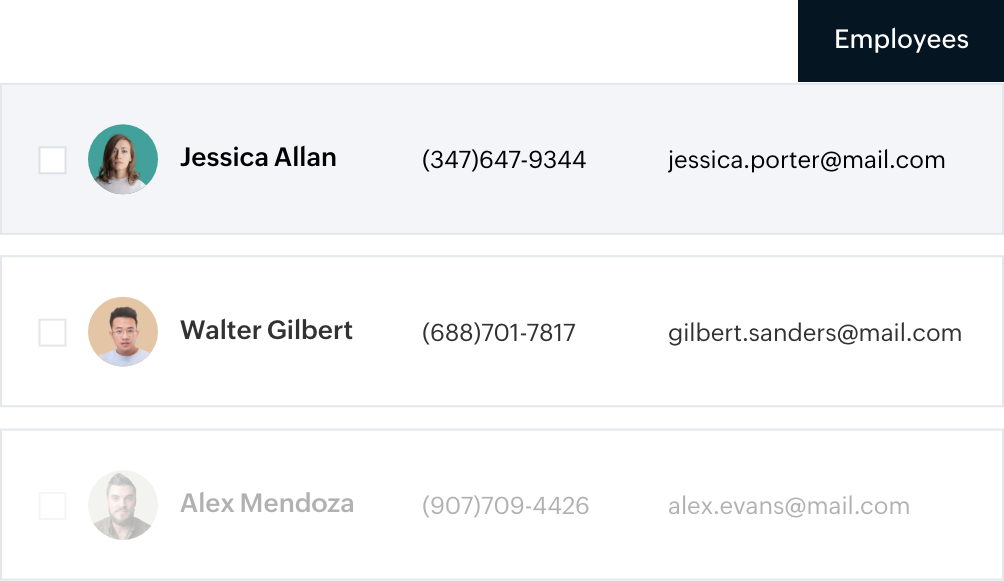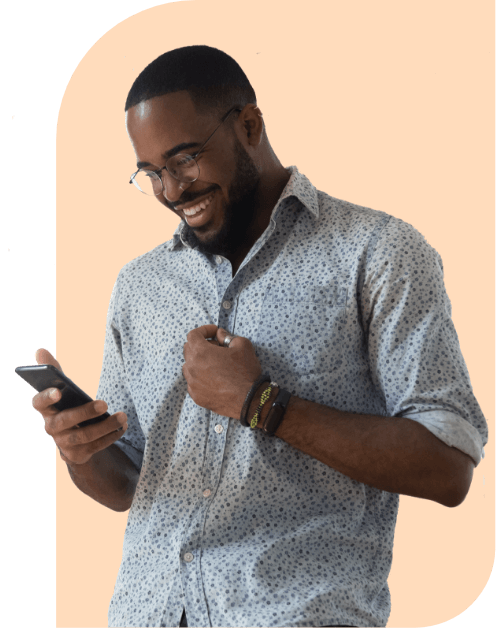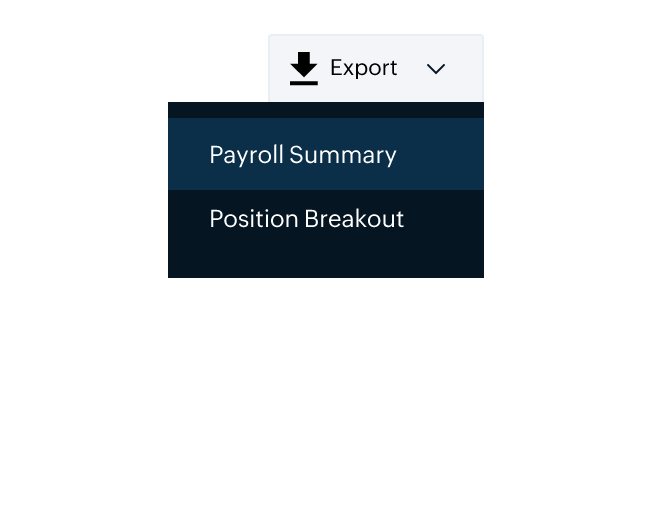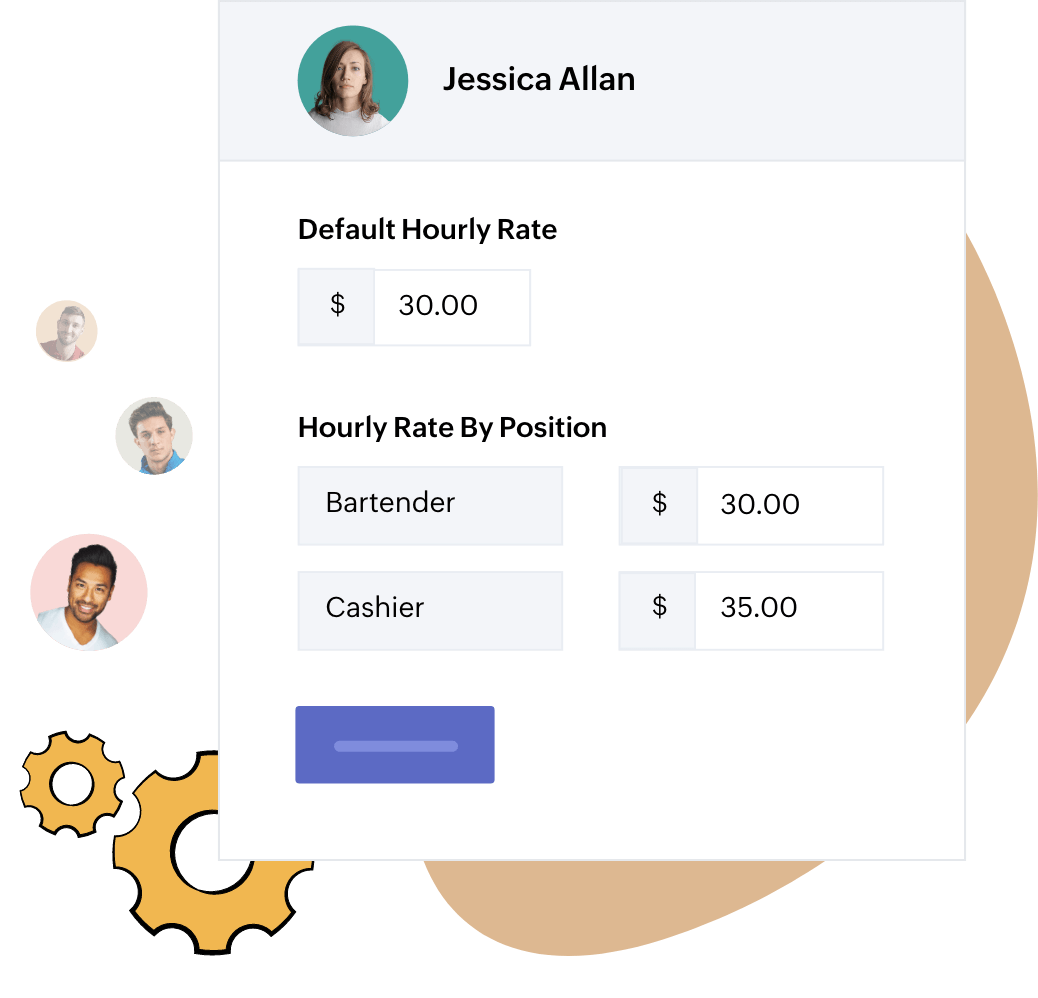 Efficient payroll integration
Integrate with your payroll software for faster, more accurate payroll processing. Verify and export timesheets in just a few clicks, and never miss another deadline or pay period.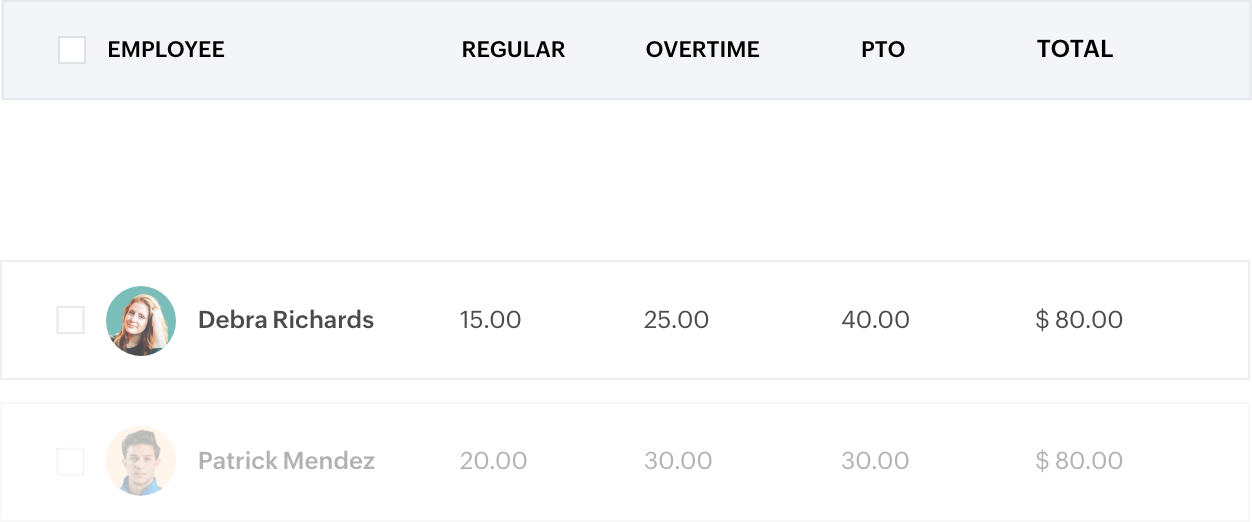 Powerful features to empower your business
Real-time updates
Track attendance in real time with updates on who's currently on shift, late, or on break.
Faster approvals
Review time off and shift trade requests in seconds so your employees get their schedule information faster and you have more time to plan ahead.
Accessibility from anywhere
Allow employees to access their work schedules at any time, making it easy to stay on top of last-minute schedule changes.
Labor law compliance
Keep your records organized according to the latest labor laws, safeguarding your organization from compliance issues. Our system also ensures overtime wages are always paid accurately.
Remote job site check-in
Confirm that your employees are at the right job sites at the right time with GPS tagging and geofencing, and keep your time logs error-free.
SMB or Enterprise - we've got you covered!
No matter what industry you're in, Zoho Shifts has the features and flexibility to manage your team's complicated schedule.
Healthcare
Public safety
Professional services
Assisted living
Universities and schools