What you
get with Zoho Workplace
All-in-one experience
Managing all your documents and files just got easier. Zoho Workplace brings your work under one roof. It's hassle-free, saves time, and gives you an enhanced collaborative experience.
Streamlined workflows with shared storage
File management is simplified with shared storage. Zoho Workplace helps smooth your collaborative workflows, increase performance of large files, and eliminate multiple copies of the same file.
Privacy and security
At Zoho, privacy and security for our customer's data is our highest priority. We will never sell your data or invade your workspace with ads. All the applications in Zoho Workplace offer a robust set of privacy and security features to give you complete control over your data.
Freedom to work from anywhere
Work from home, work from the office, or work from anywhere.With Zoho Workplace, your productivity is not bound to any one location.
Unified dashboard
With a unified dashboard, it's now easier to multitask, keep track of all your activities, and get a combined view of notifications and announcements. You don't have to juggle between multiple tabs just to keep track of your progress. With Zoho Workplace, you're set for a more unified experience.
Bonus: Expand with Zoho
An added advantage of being part of Zoho's ecosystem is that you can pick and choose from 50+ business applications as your company grows. Whether you need software for CRM, sales, marketing automation, customer service, inventory management, accounting or recruitment, Zoho has your back.
Have questions?

Get in touch with our product expert!
How to apply
for the PSG grant?
Our sales team will send you a personalised quote.
Once you receive the quote, go to the business grant portal and follow the steps outlined in the guide below.
Our Customers
Join the network of 0 million users worldwide who have trusted us with increasing productivity and improving collaboration in their workplace.
Worldwide Golf

IIFL

Her Campus media

Microcred China

HashTaqs

Accion MFB

Steelcast

LDPi

Carnival Group
Testimonials
"We needed an integrated solution for easier access, one that was easy to understand, and affordable too. Zoho seemed to be a good fit. With Workplace, we felt well equipped and were able to embrace the WFH culture. The top reasons why the team loves Zoho Workplace are, the single login into the entire ecosystem of apps, which gives everyone better visibility into everyday work, helping us engage in productive interactions, while being assured of top-notch security."
Renee Tan
Founder and Head of BD, HashTaqs

"Before switching to Zoho, too many vendors were involved in providing different solutions. Integrating with such systems, especially when data size and security is important, was very complex and vendor management was becoming a time-consuming affair. Workplace has an entire ecosystem that is required by the company. The products have integration between them and that makes much more easier to adopt in a wide range of business cases."
Neelay Shah
Group CRM Head, IIFL and 5Paisa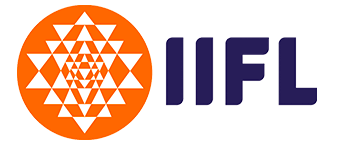 ""Zoho Workplace has an intuitive interface that meets many of our business needs. Having a central cloud workspace for our team to collaborate and share documents has been vastly beneficial for our workflow even as we are working remotely. With Zoho, my team can keep track of their ongoing workloads efficiently and continue to address the diverse needs of our customers."
Marie Chiang
Director, Midas Concept Pte. Ltd.

Frequently asked questions
What is PSG?

PSG stands for Productivity Solutions Grant (PSG). It is an initiative by the Singapore government to facilitate digital adoption among SME's.

What is BGP?

How do I apply for PSG scheme?

1. Fill this form.
2. Our team will connect with you over a call to understand your requirements. After the call, you will receive a personalised quote from us.
3. Head over to the Business Grant Portal and follow the steps given in the guide below.

When will I receive my claim?

The process of disbursing claims can take up to 4-6 weeks.