A smart meeting scheduler
A single line is all it takes to plan an event. Create events in a jiffy using Smart Add, which extracts the required event details out of the sentences you type.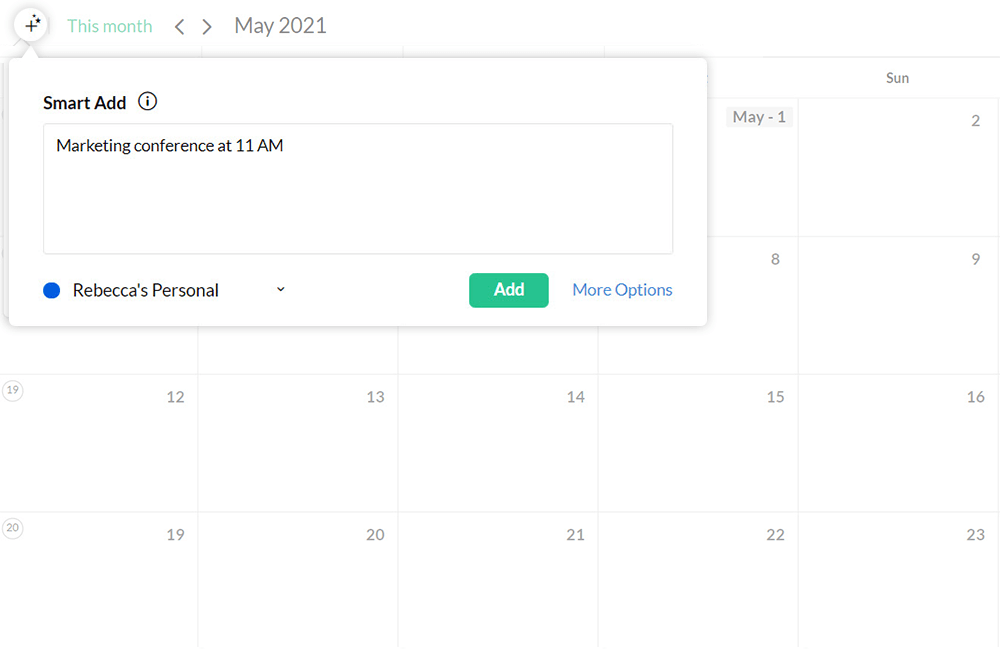 Ensure availability
Planning a meeting but unsure whether the intended attendees' schedules are free? See when attendees are free or busy and confirm their availability before scheduling a meeting to make sure you pick the best time.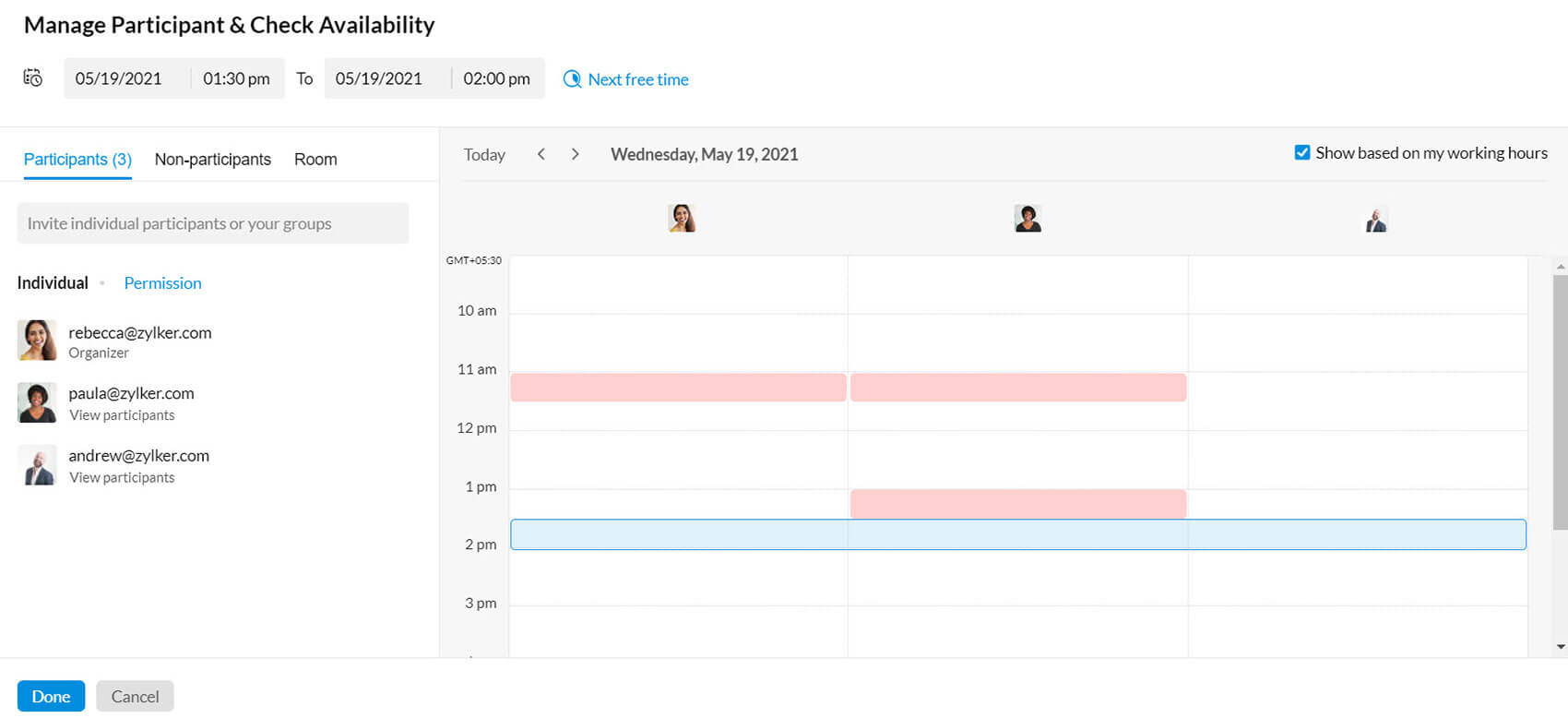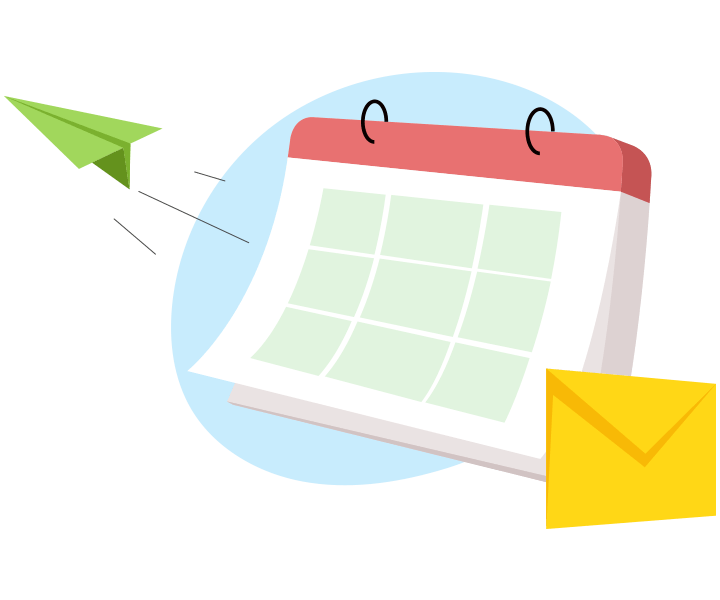 Unite people across the world
Host events and send email invites to people across diverse platforms outside of your organization. With Zoho's meeting scheduler, you can set a secondary time zone for your calendar grid and schedule events online with teams across the globe.
Customize your timed alerts
Set up reminders for meetings to make sure you never miss out on one. Create reminders for specific calendars and receive notifications for new meetings in those calendars.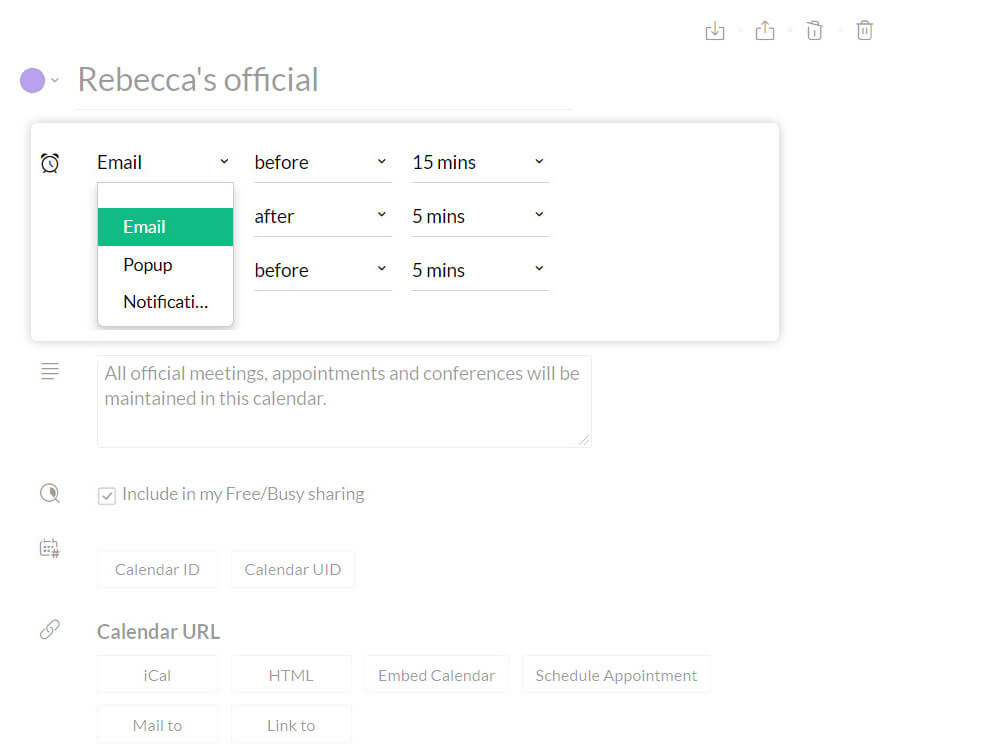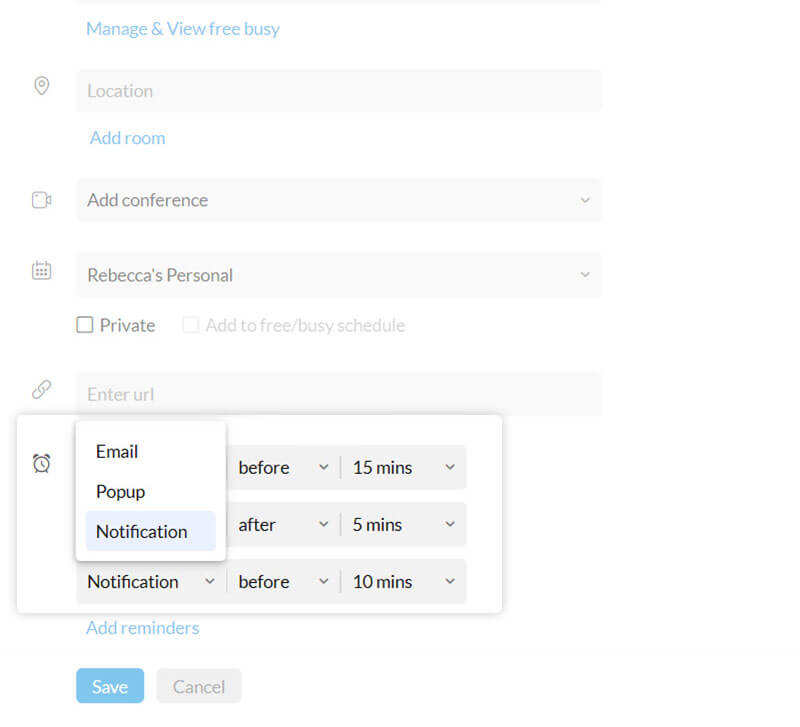 Straight to the inbox or just a pop-up
Don't miss out on important information. Receive RSVP status updates and reminder notifications for events as emails or pop-up notifications in Zoho Calendar and always stay updated. 
Tell alerts to buzz off
Do continuous notifications annoy you and eat at your productivity? You can turn them off by limiting the amount of notifications you receive for a certain period.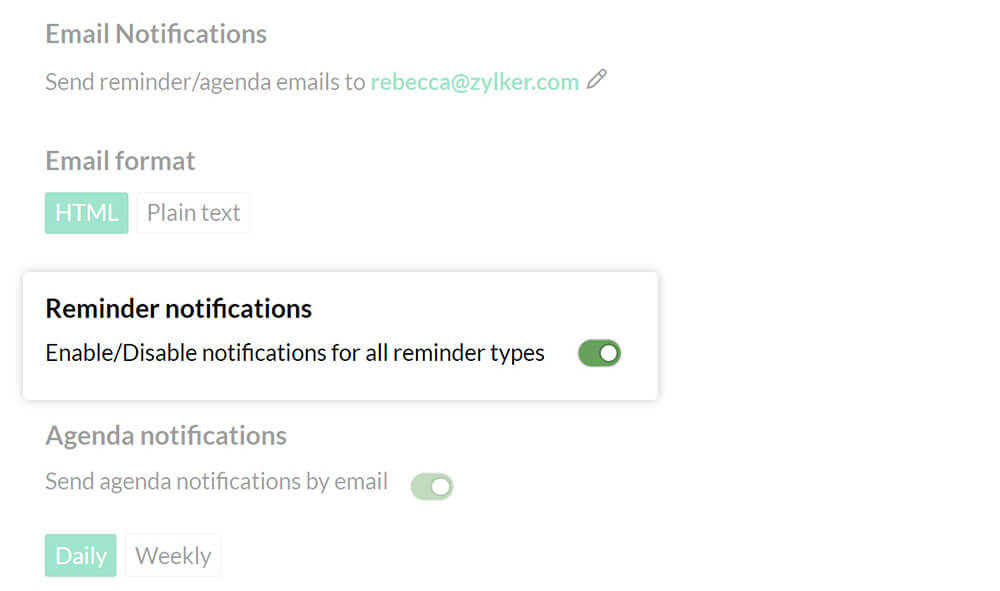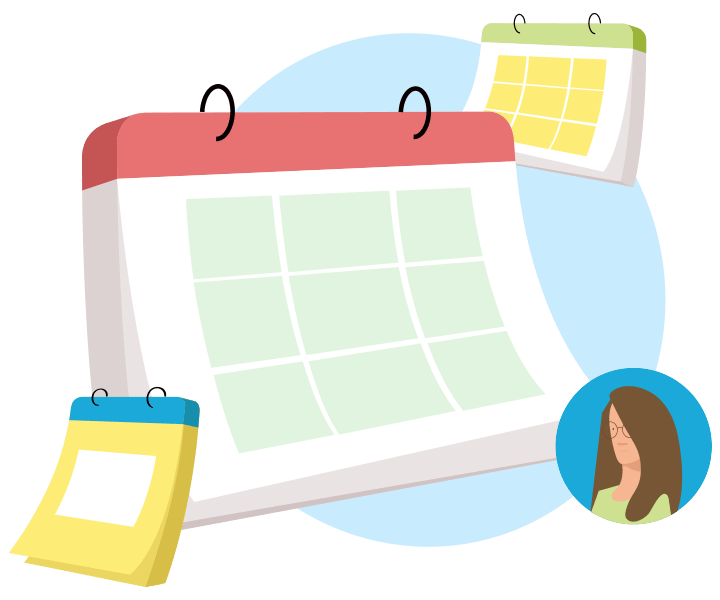 An online calendar for every need
Don't cramp all your events in a single calendar. Create multiple calendars to separate business and personal events, and manage them all in one place for smooth and effective planning.