Talent Acquisition
Attract the ideal talent for your workplace
HR experts thrive on building a feel-good workplace and culture to stay competitive.The people you hire are at the heart of this. With data-driven recruiting, view the job status and gain essential insights through every stage of the hiring process.
Get Started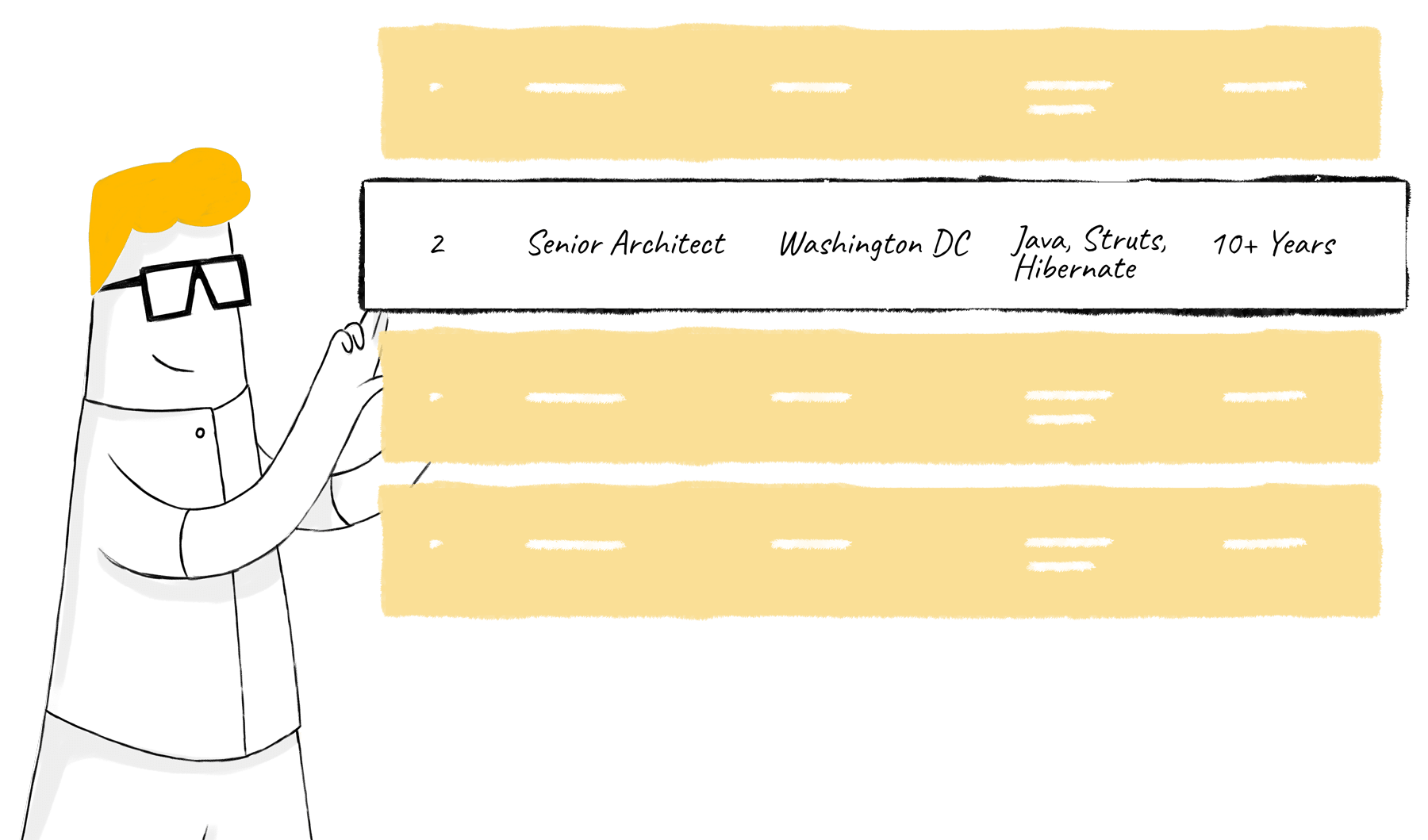 Applicant Tracking System
Improve your time-to-hire, cost-per-hire, and quality-of-hire with our ATS. Automate your hiring process with custom workflows and get a complete overview of your candidate follow-up process after every interview. Forecast your recruiting needs and measure your recruitment's success with KPIs.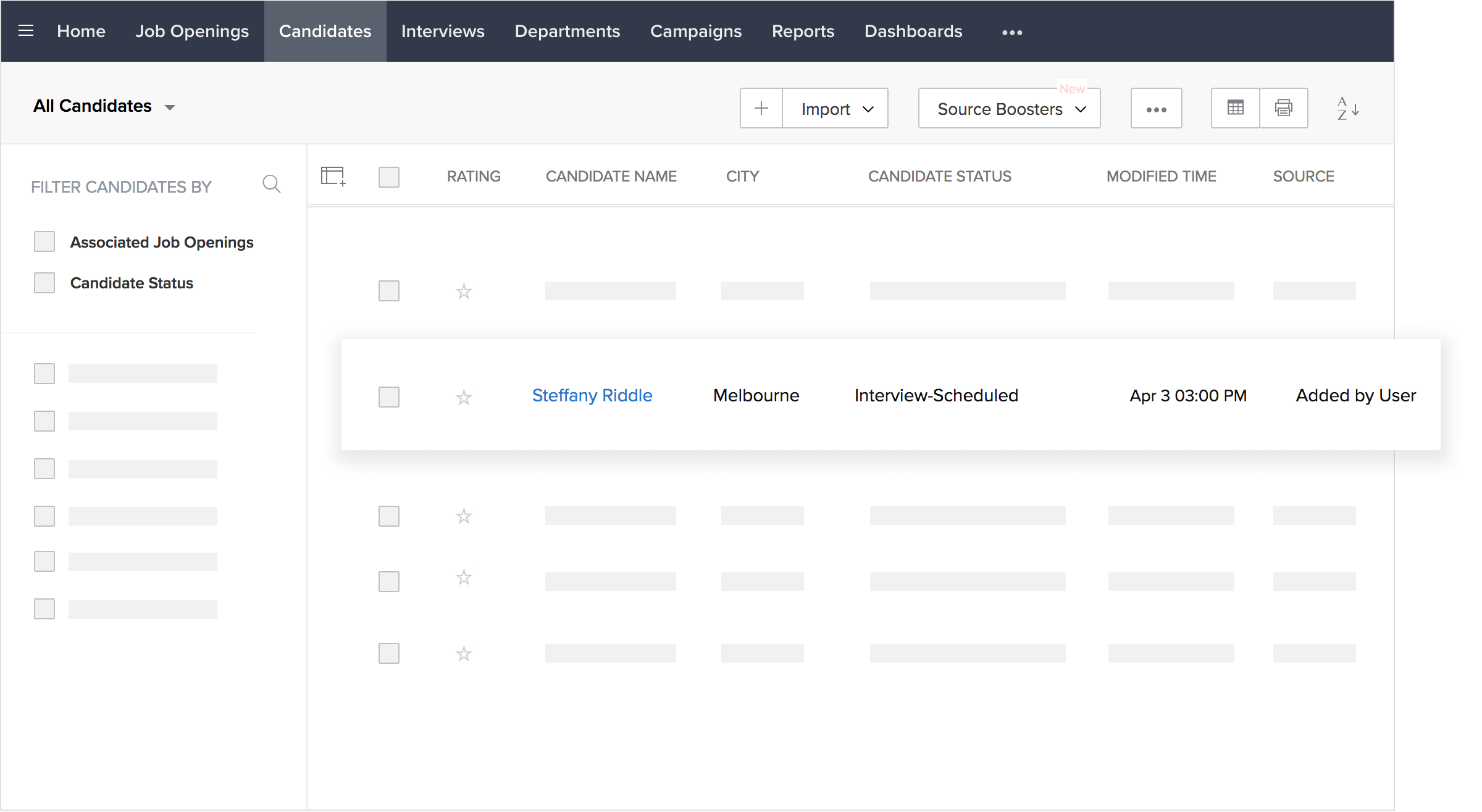 Candidate sourcing
Sourcing the best candidates is an integral part of recruitment.Give your recruiters the best resources and crystal clear information about candidates. Zoho People Plus will help you find the perfect fit for your job via multiple platforms.
Diverse job boards

Increase the visibility of your job openings with the best sourcing tools. Source talent from a wide range of free and paid job boards, as well as social media sites like Indeed, LinkedIn, and more, faster than ever.

Appealing career website

The current job market is 90 percent candidate-driven. Attract candidates' attention and give them the experience they crave by creating a beautiful career site.

Resume management tools

Optimize your resume screening process and select talent from your candidate pool. With the Resume Extractor plugin for Chrome, you can parse content from almost any webpage and add it as a candidate record in your ATS database.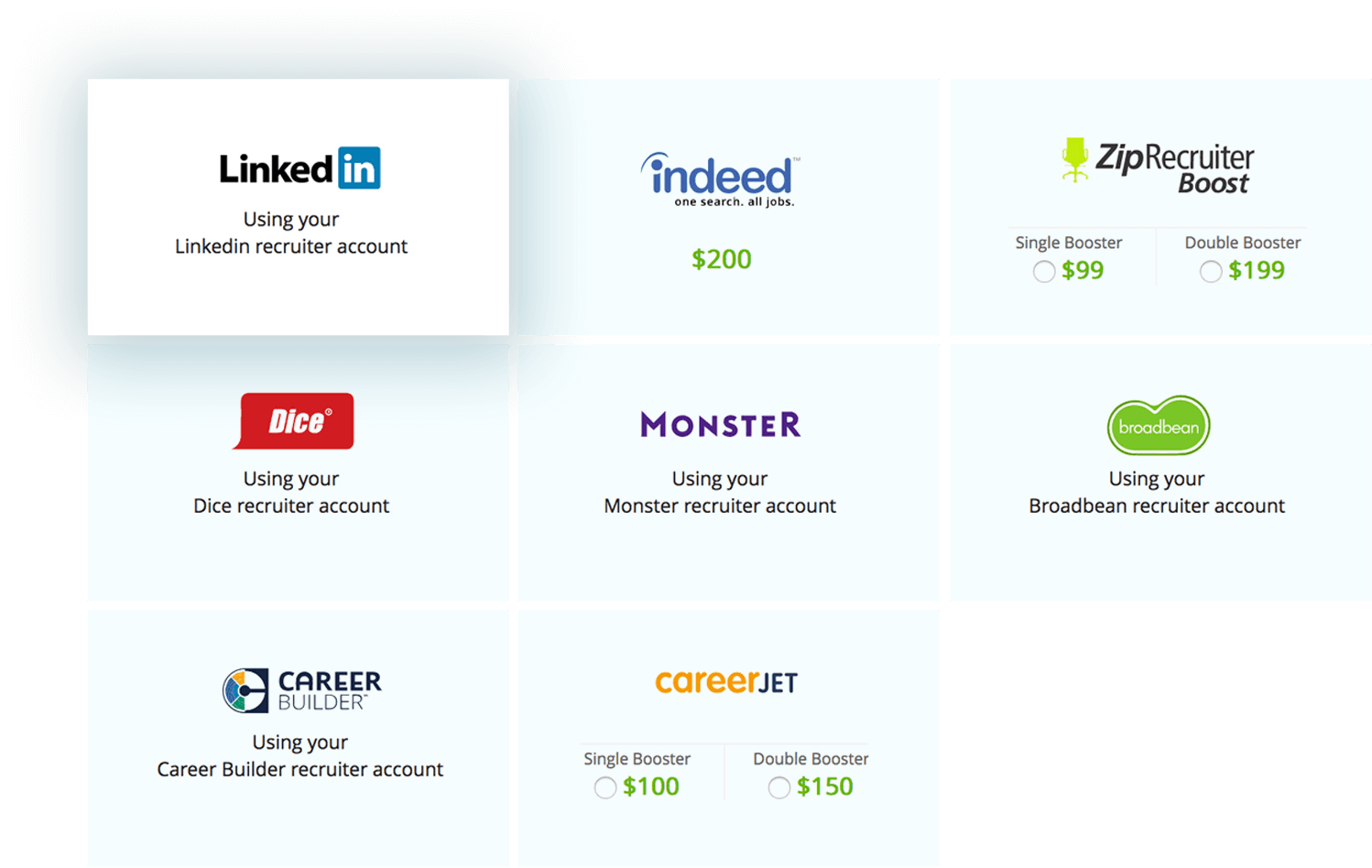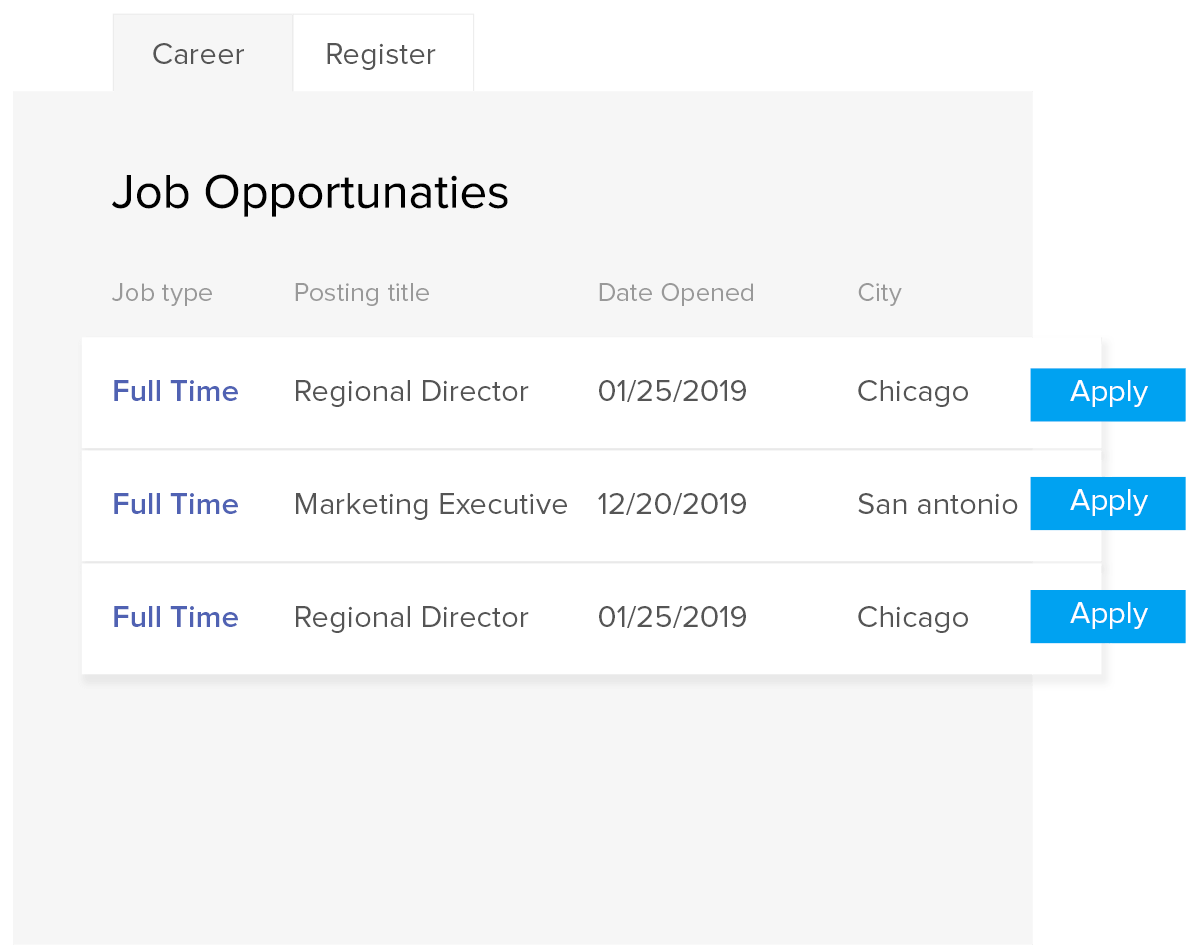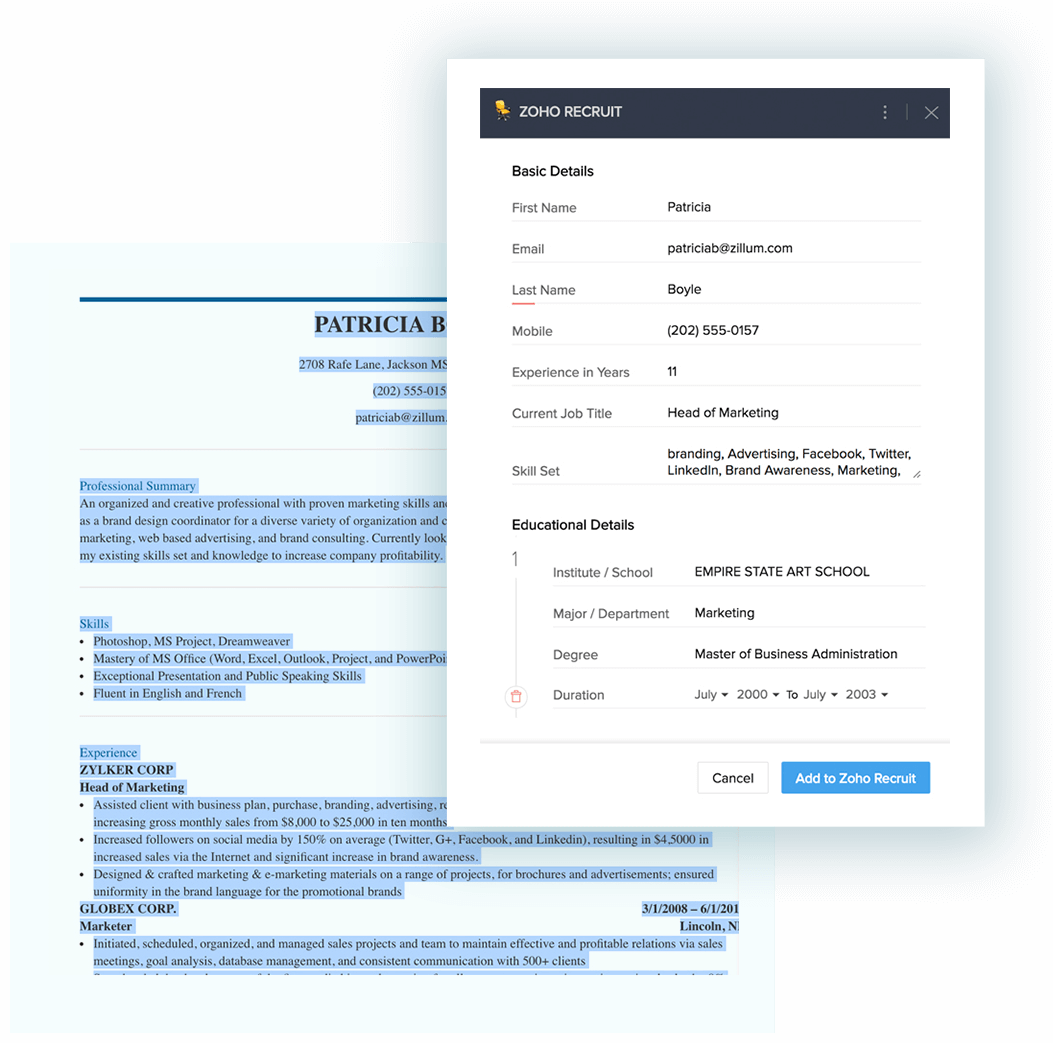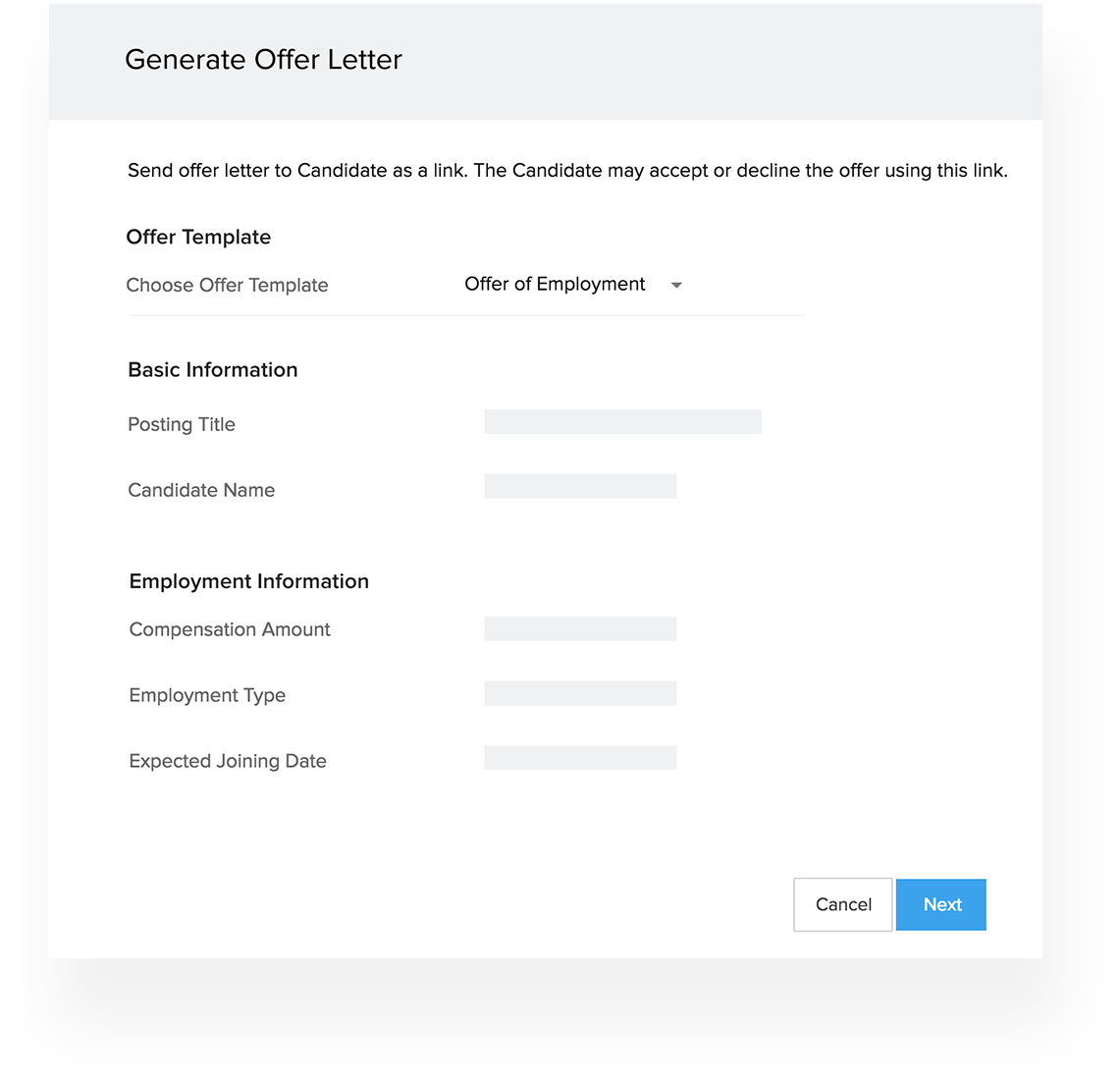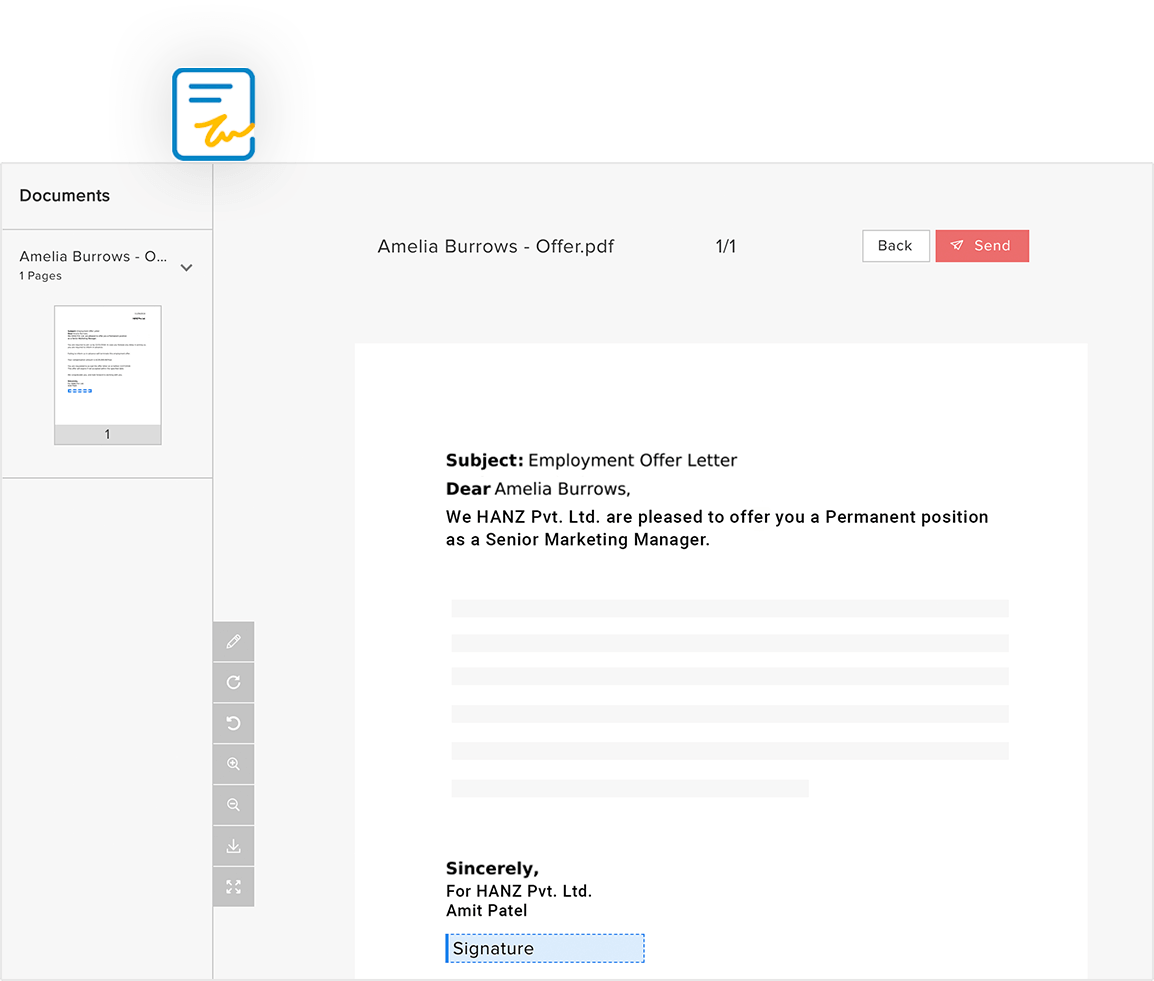 Offer letter management
Sending out hard copies of offer letters is a thing of the past. Initiate offer letters directly from your ATS and have them signed and saved digitally in your HR documents to access at any time.
Make onboarding enjoyable
Having a flawless onboarding process increases your employees' trust in your organization as well as your chances of retaining them for years to come. Now, make it happen with Zoho People Plus.
Pre-onboard your new hires

Begin onboarding for your incoming hires even before their joining date. The new hire portal makes it easier for them to finish paperwork like job offer agreement, tax forms, company policies, and the like.

Quickly integrate new hires

Introduce your new employees to their team with welcome messages, complete procedures, and give them directions by describing key result areas and goals right from day one.

Customize onboarding with workflows

We cannot expect every onboarding process to be the same. With workflows, assign checklists to your HR team to track tasks like creating official mail addresses, allocating company devices and, and assigning a seating location.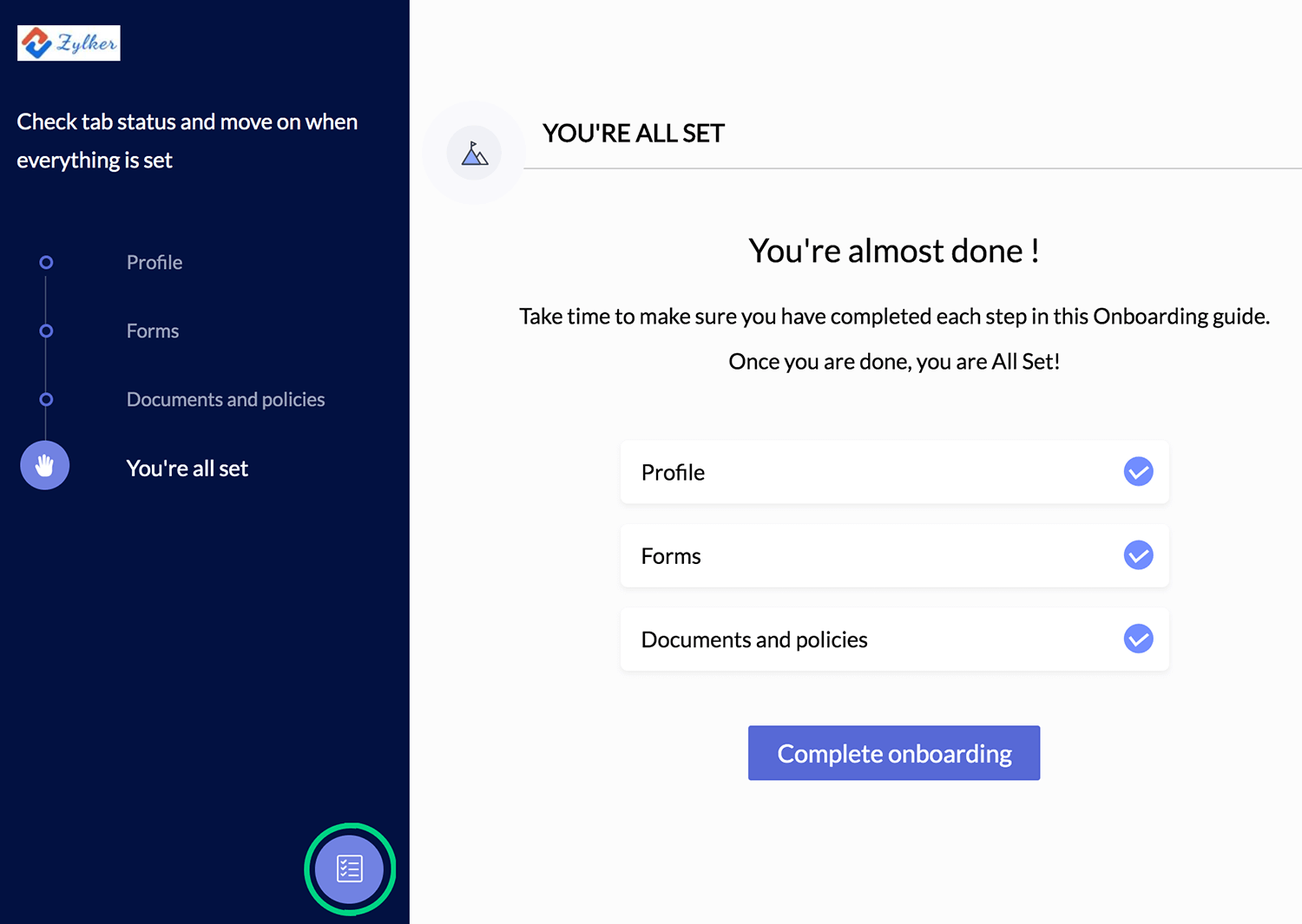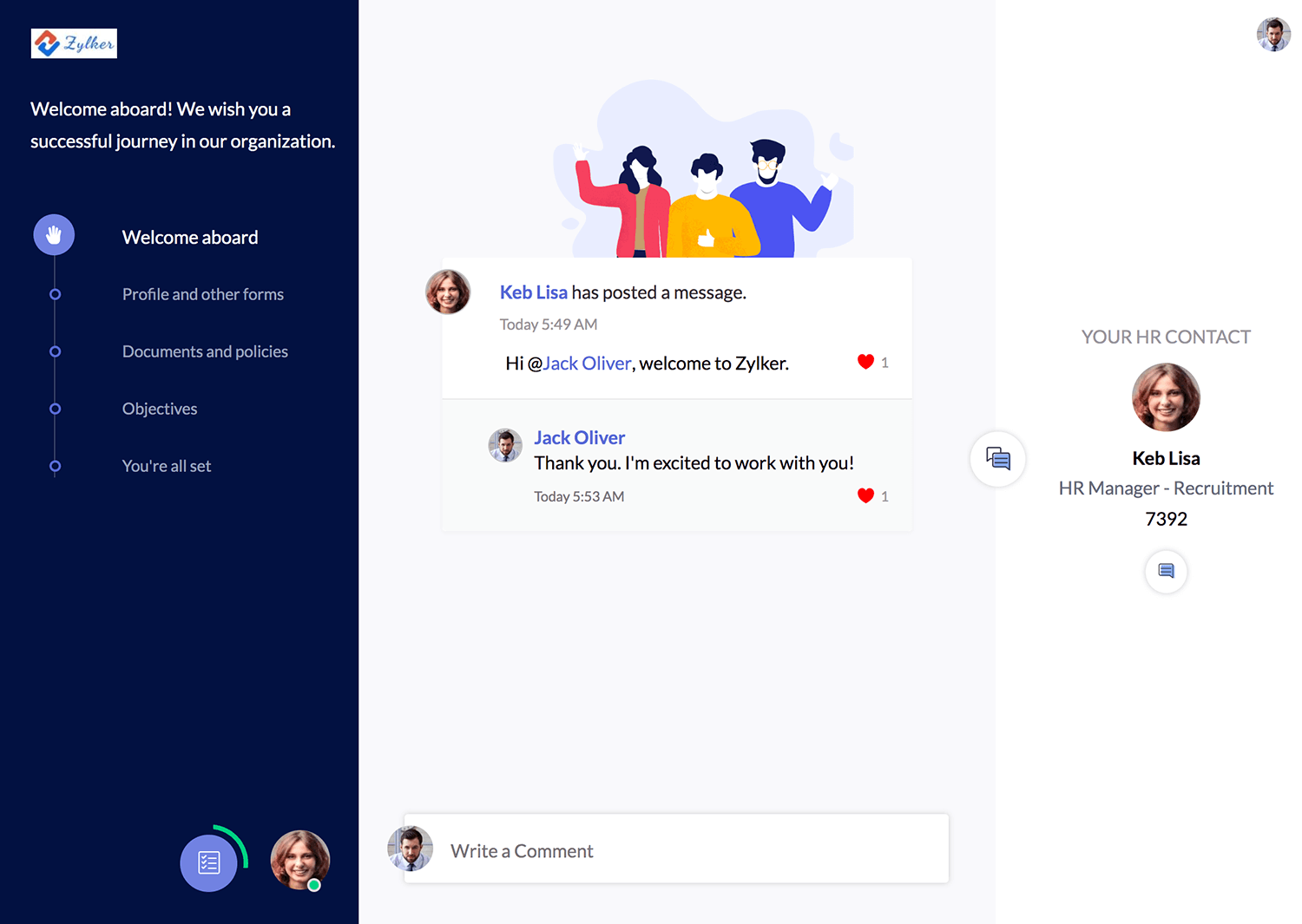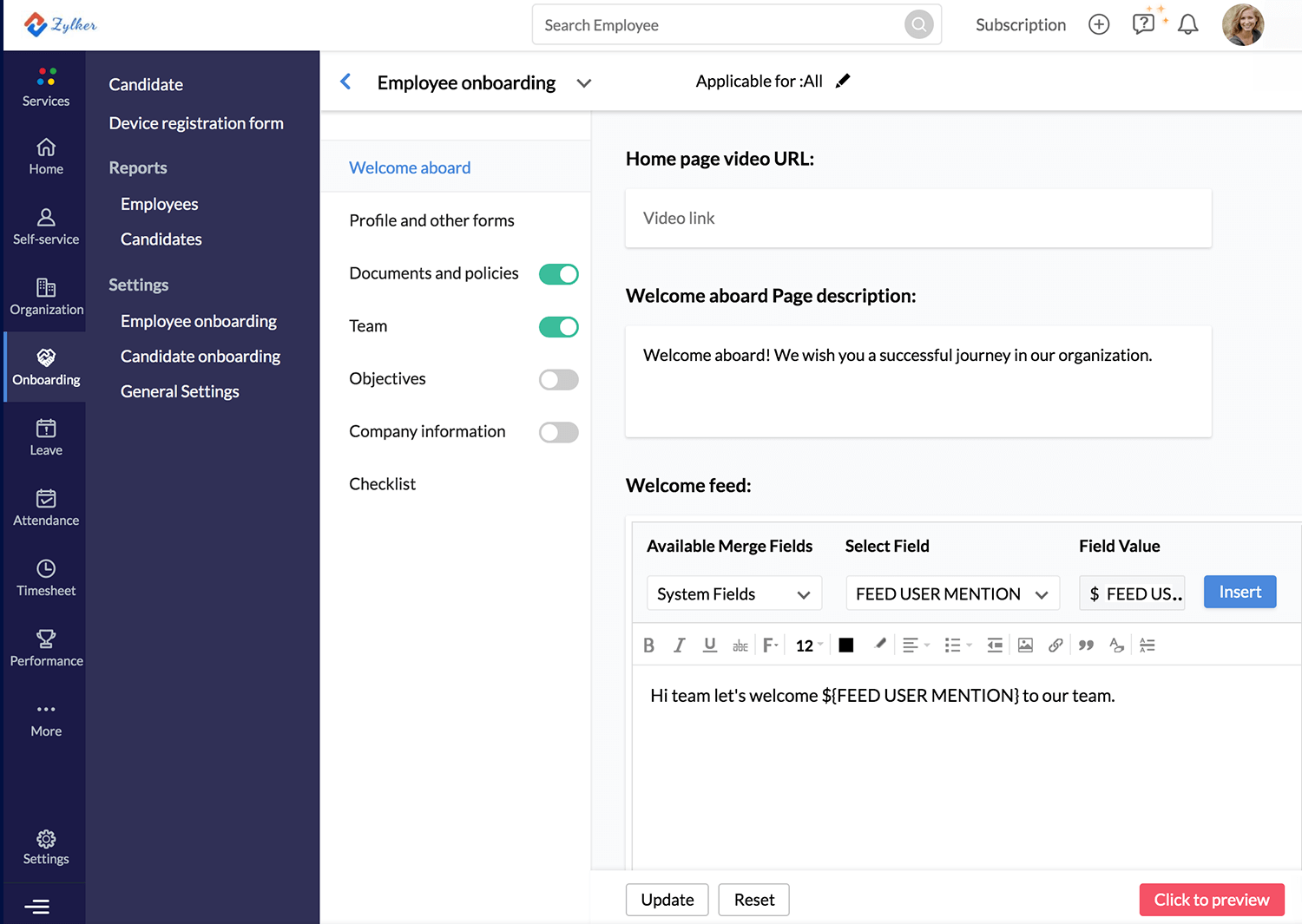 Your employees are your first customers.
Give them the best experience.
Get Started