Bringing better perspective to collaboration
Introducing Engagement Insights

 

Learn so much more about how your co-authors and teammates engage with your document. Engagement Insights bring everything you need to know about your collaborators' activities to one place.

Watch a video

Restrict who can see your comments

 

Have private, parallel discussions with your team as well as external contributors within the same document, or even use the "only me" option to add a note to yourself.

Watch a video

Format your comments beautifully

 

Add links to your comments and use richer formatting to clearly express your thoughts.

Watch a video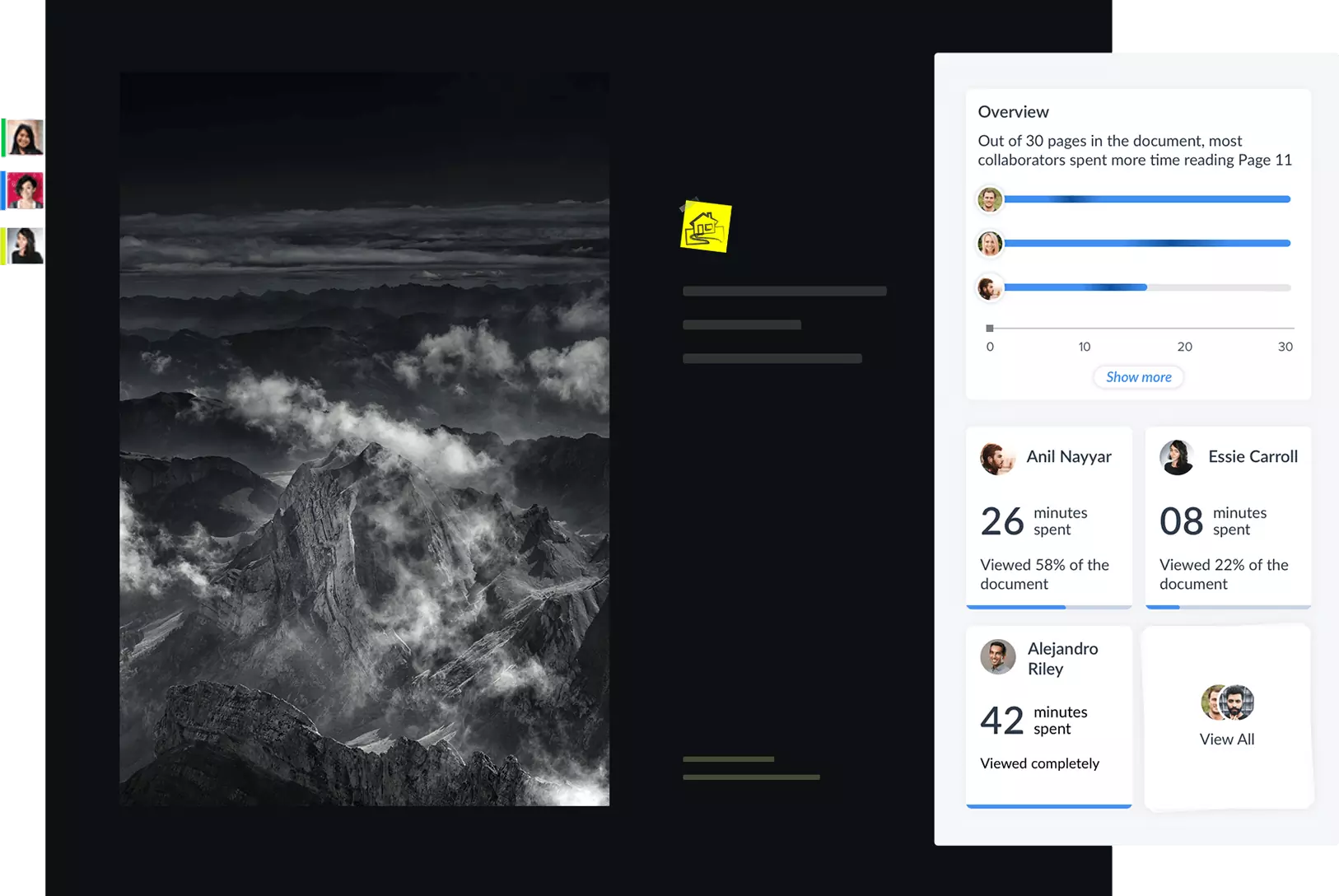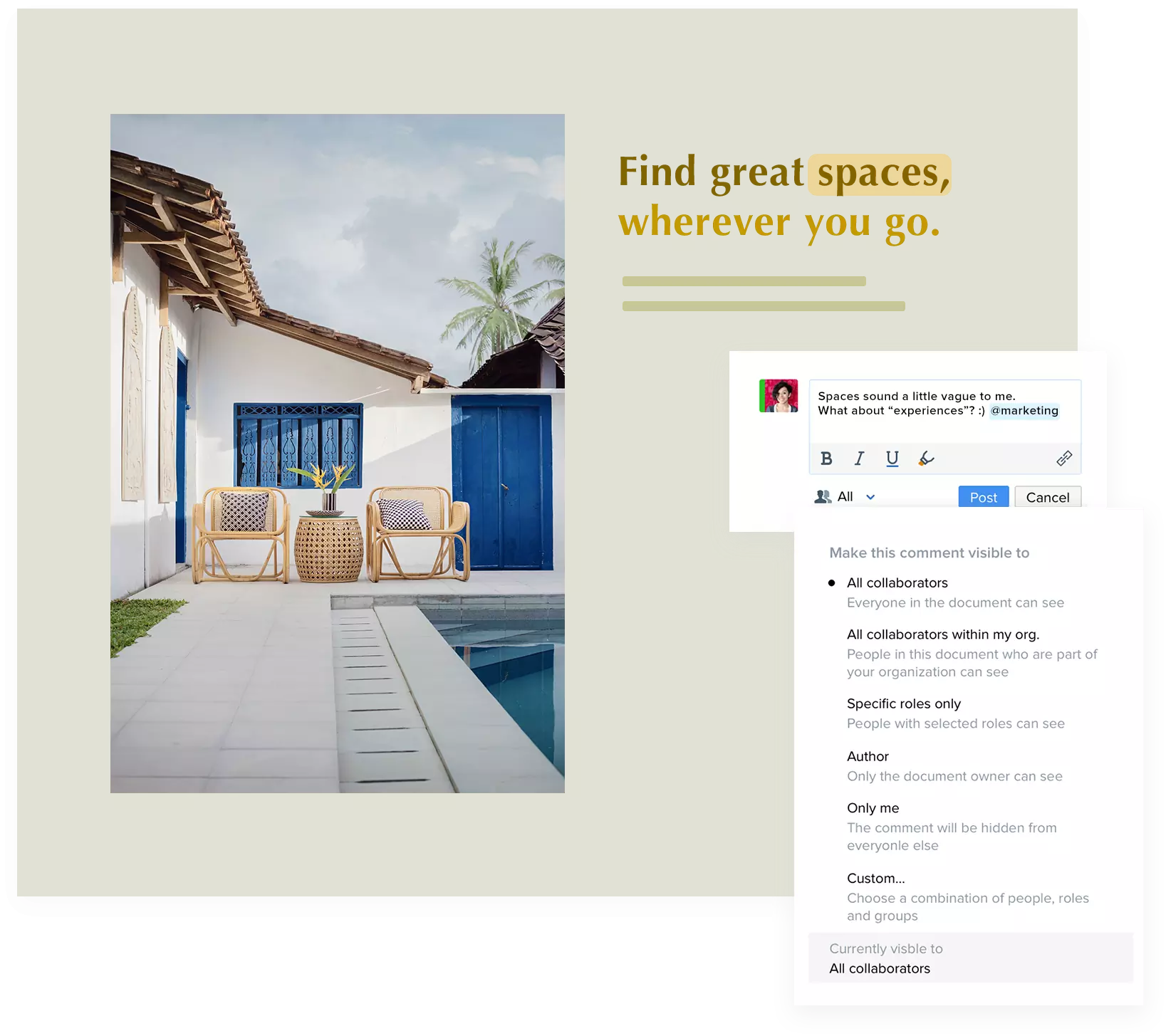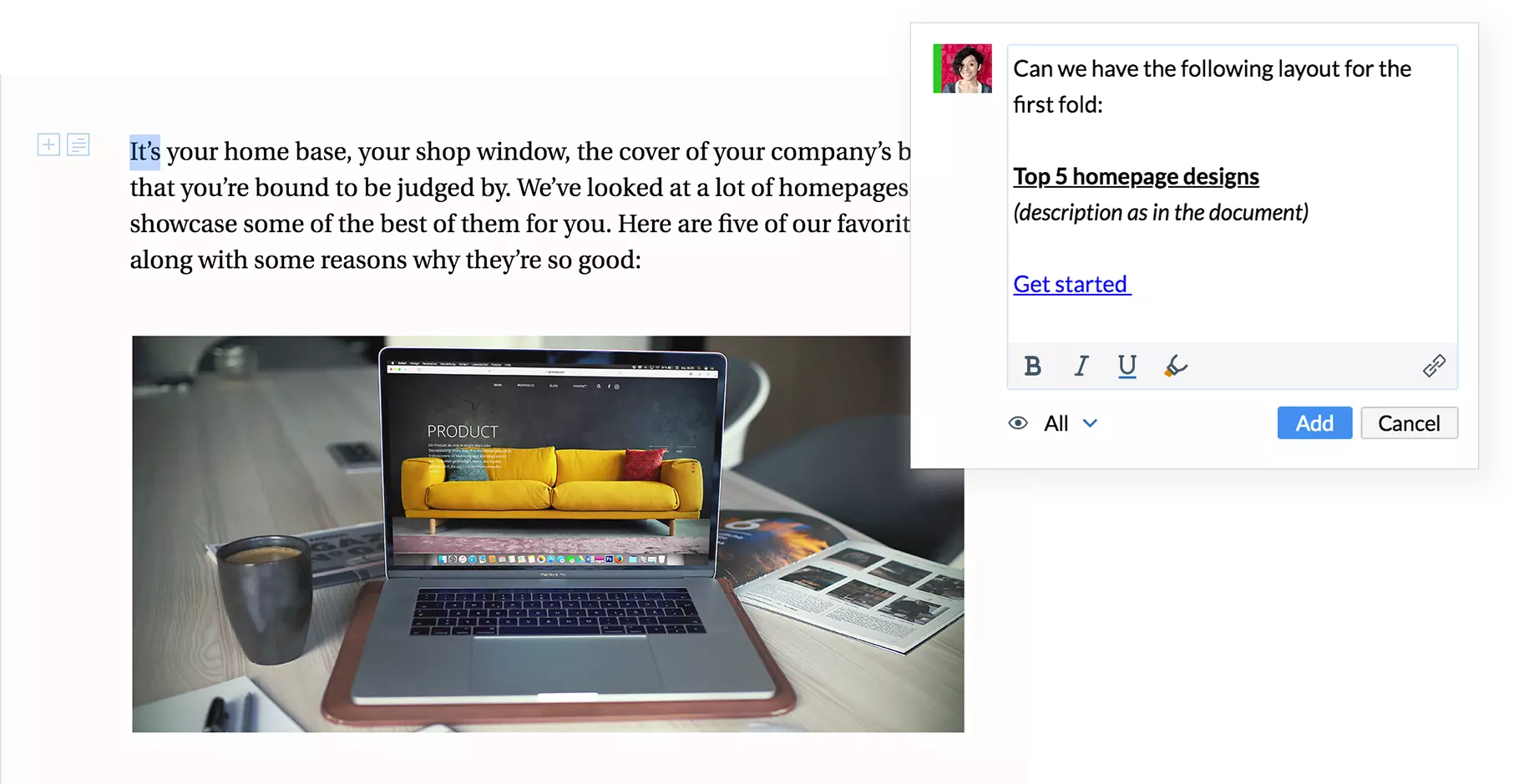 Document automation, now driven by templates
Put an end to your team's mundane paperwork tasks. Introducing a new type of intelligent document template that can then drive your contract or personalized marketing workflow in just a couple of clicks.
Watch a video
Configure in advance what happens after a merge
Automatically send documents for signing and approval
Use Open APIs and Deluge functions to integrate with other workflows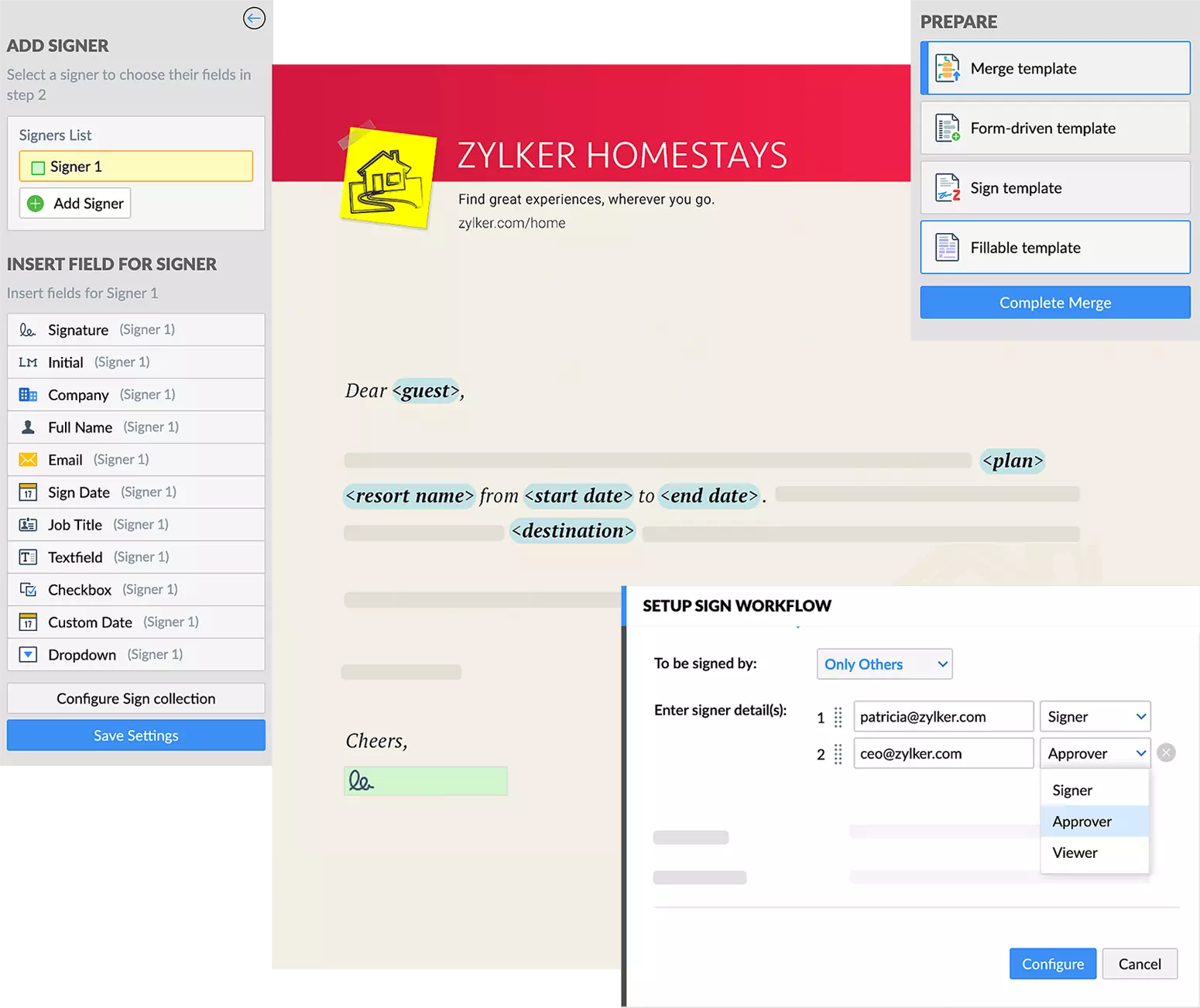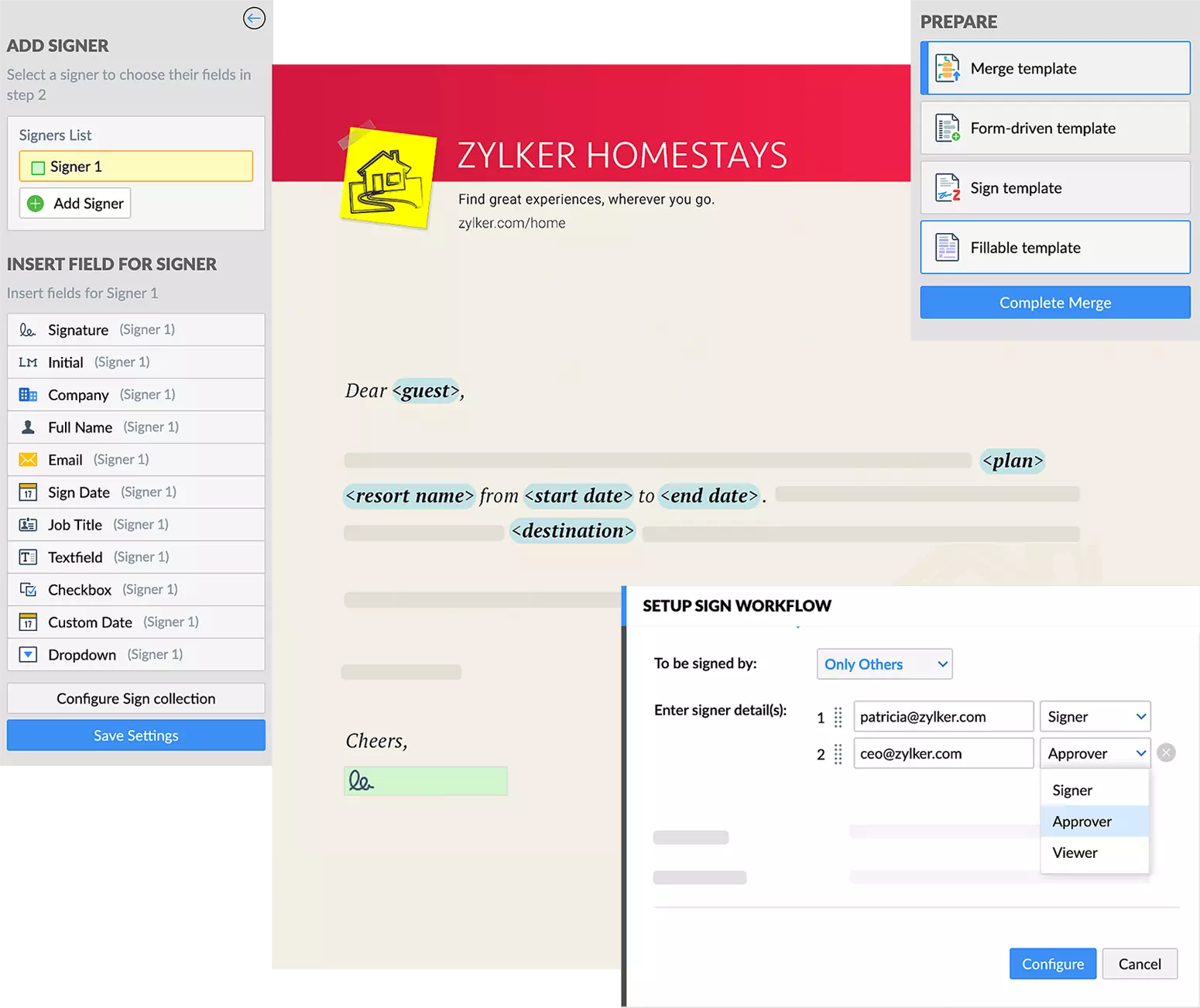 Easier ways to organize better
View and edit multiple pages at once

 

Take a quick look at the whole document, to ensure the alignment and formatting are consistent throughout before you pass it on to others.

Drag & drop document content

 

Restructure your content in sections by simply moving your headings around in the panel.

Watch a video

Know the status of your document

 

See what stage of the workflow your document is currently in.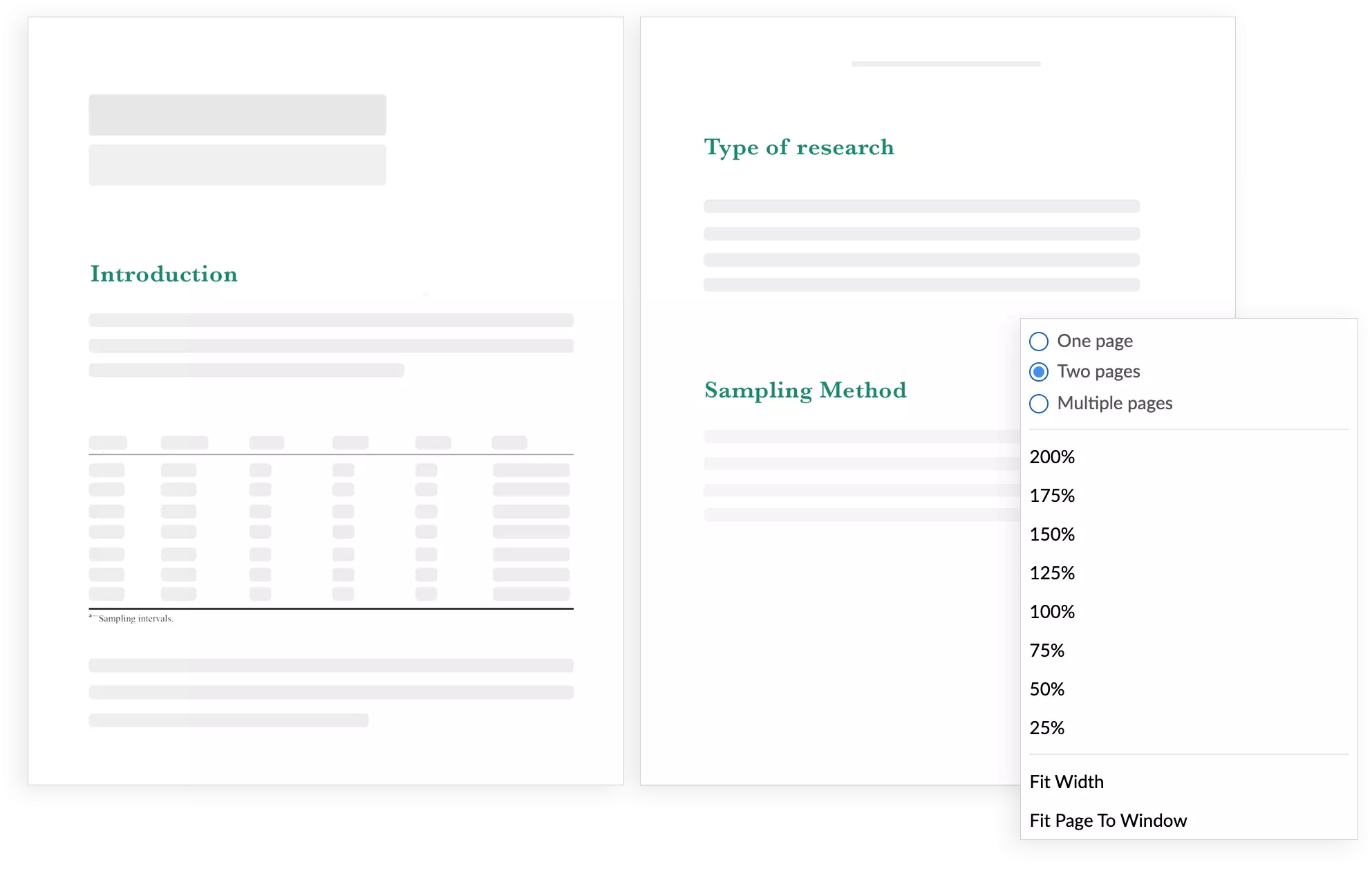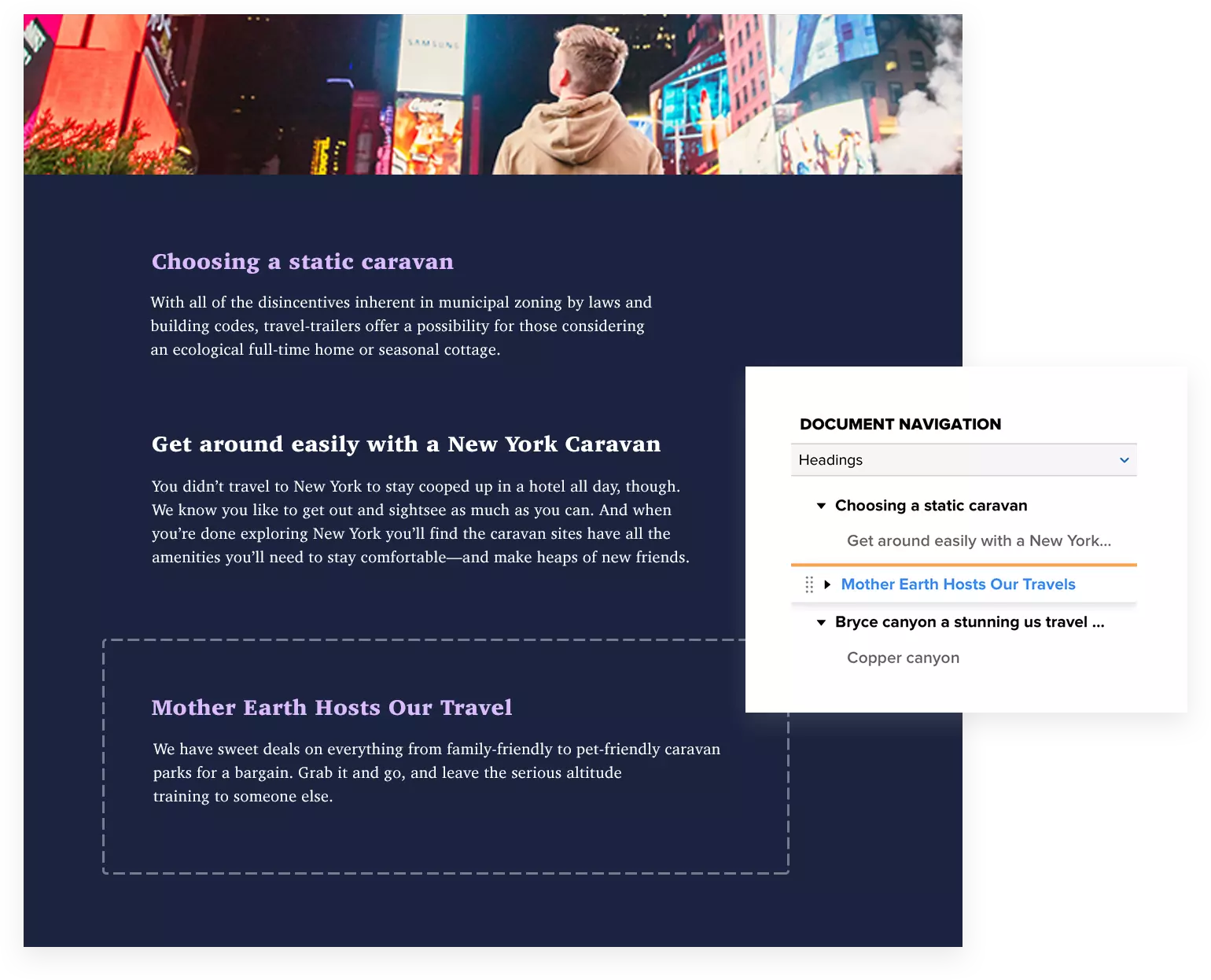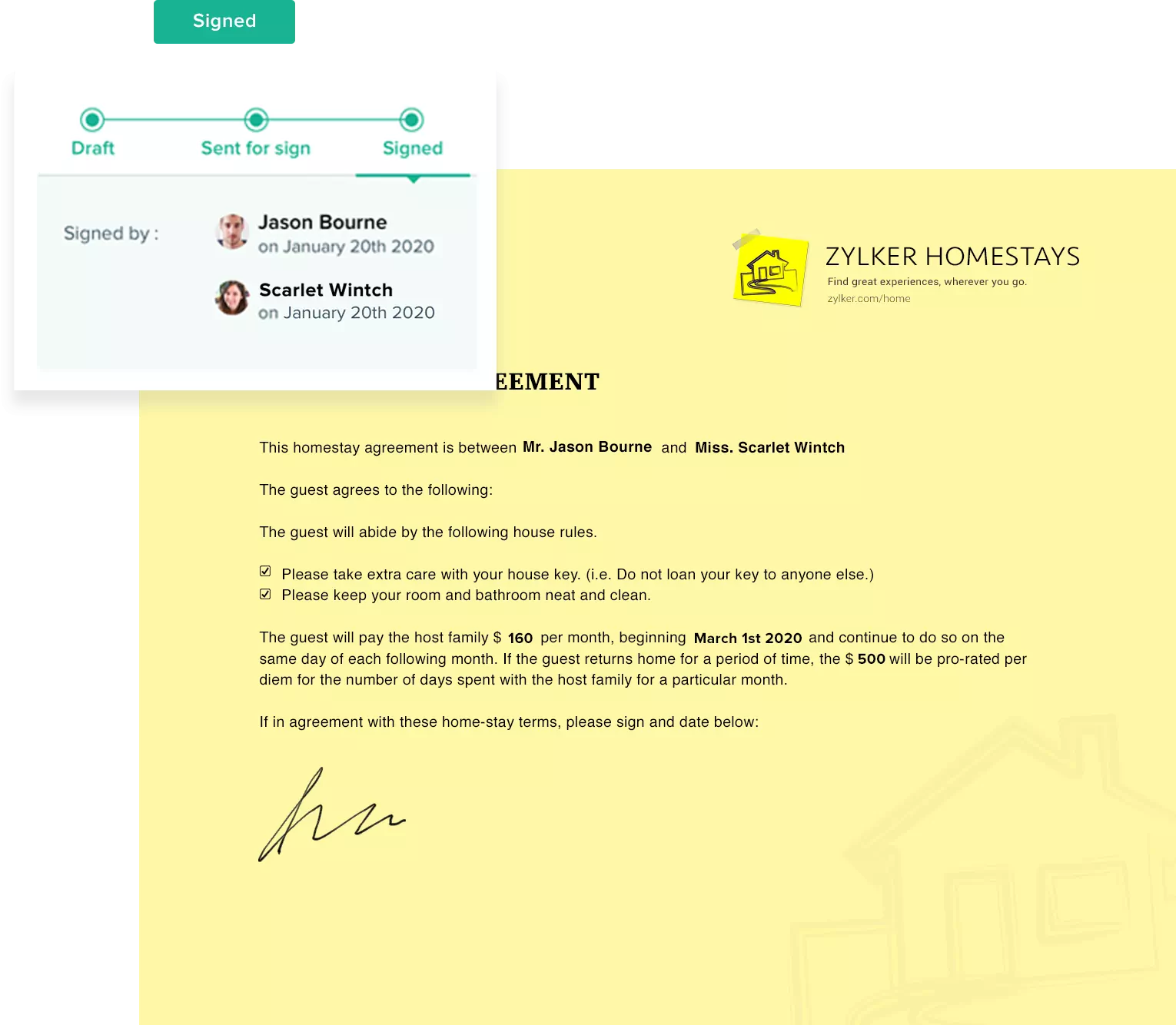 A new "form" of paperwork
Publish documents as forms. Respondents can fill out a document and give a copy of the filled document back to you—without affecting the original document you created.
Watch a video
A great PDF form alternative that works across platforms
Integrated with electronic signature and cloud storage services
Better digital rights for the forms currently in circulation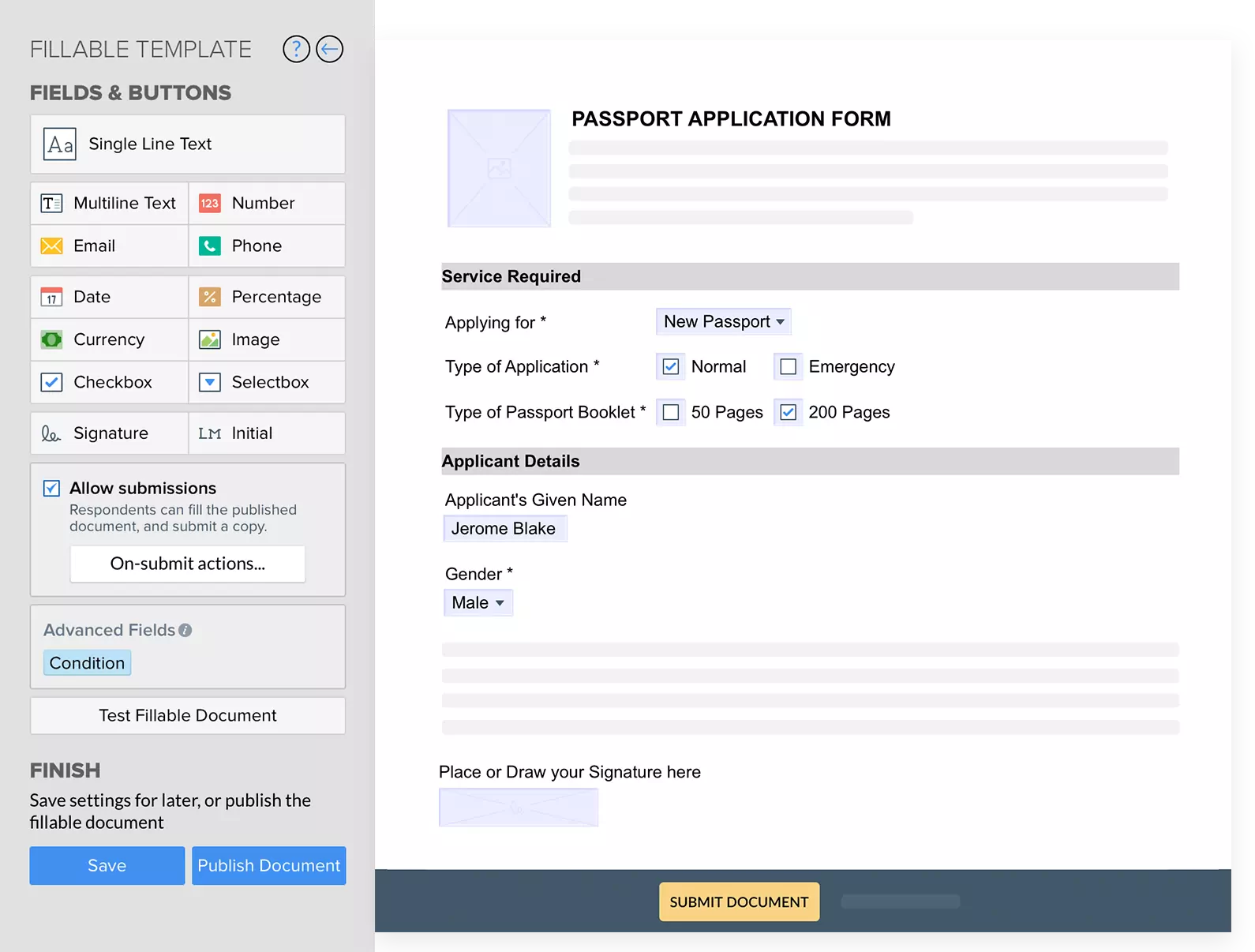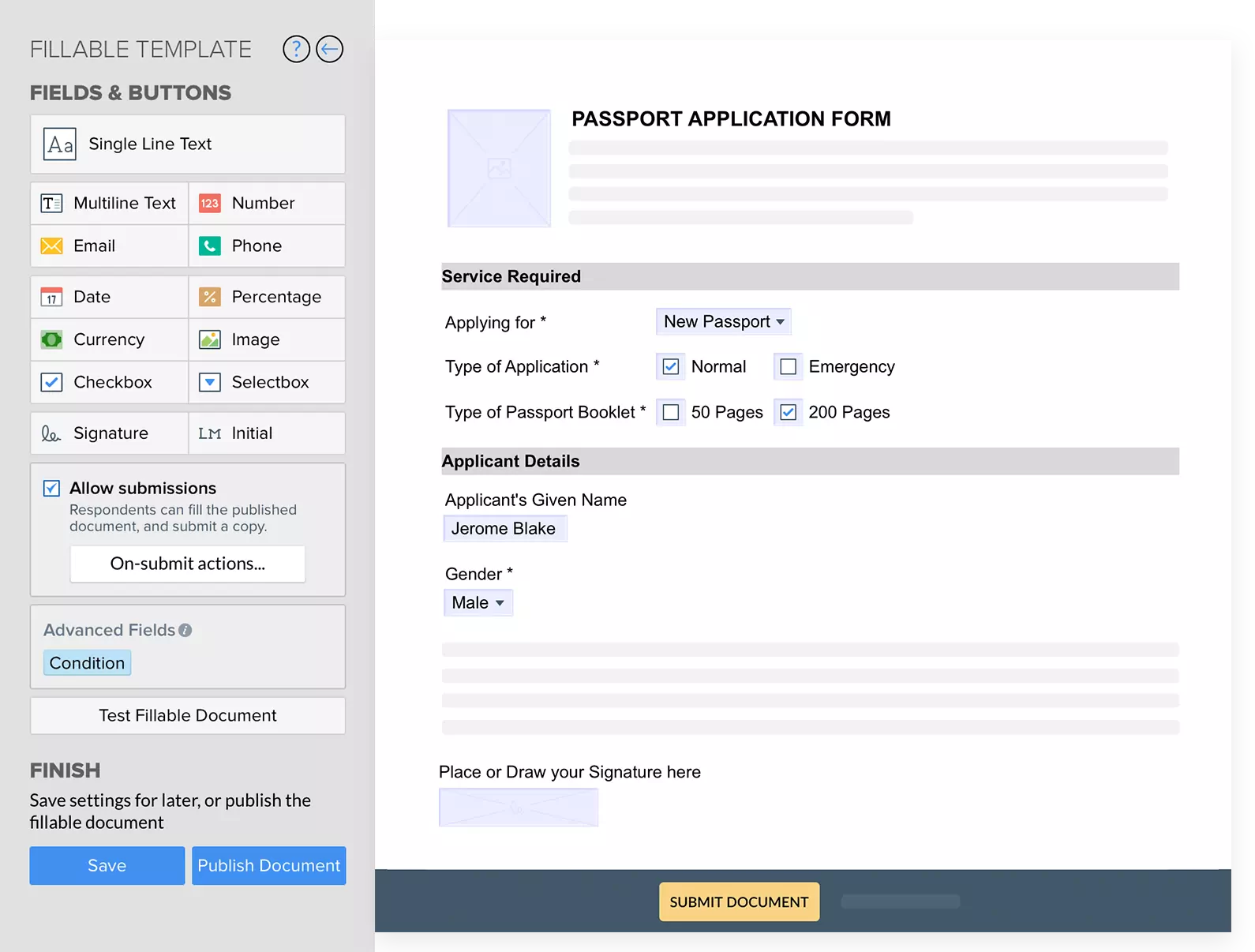 Reduce formatting and customization headaches
Share original templates across your organization

 

Create and design a document the way your company wants it, then save it as a template for your entire organization to view and reuse.

Bring styles from another document

 

Why manually format new documents if you can just bring in the formatting you want from an existing one?

Add custom fonts from your computer

 

Bring your brand to your documents, too. Writer makes it easier to add your own fonts to your documents.

Watch a video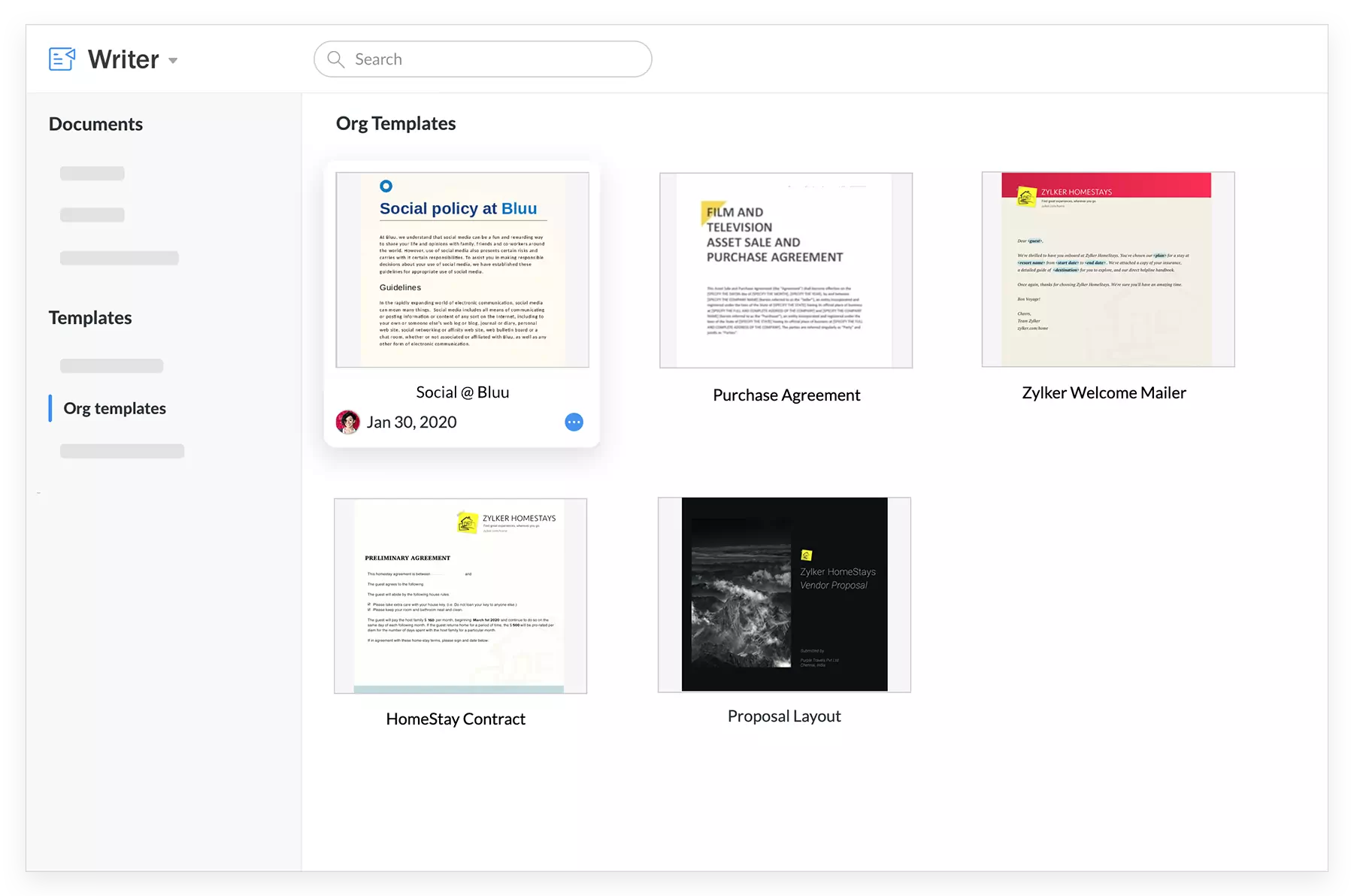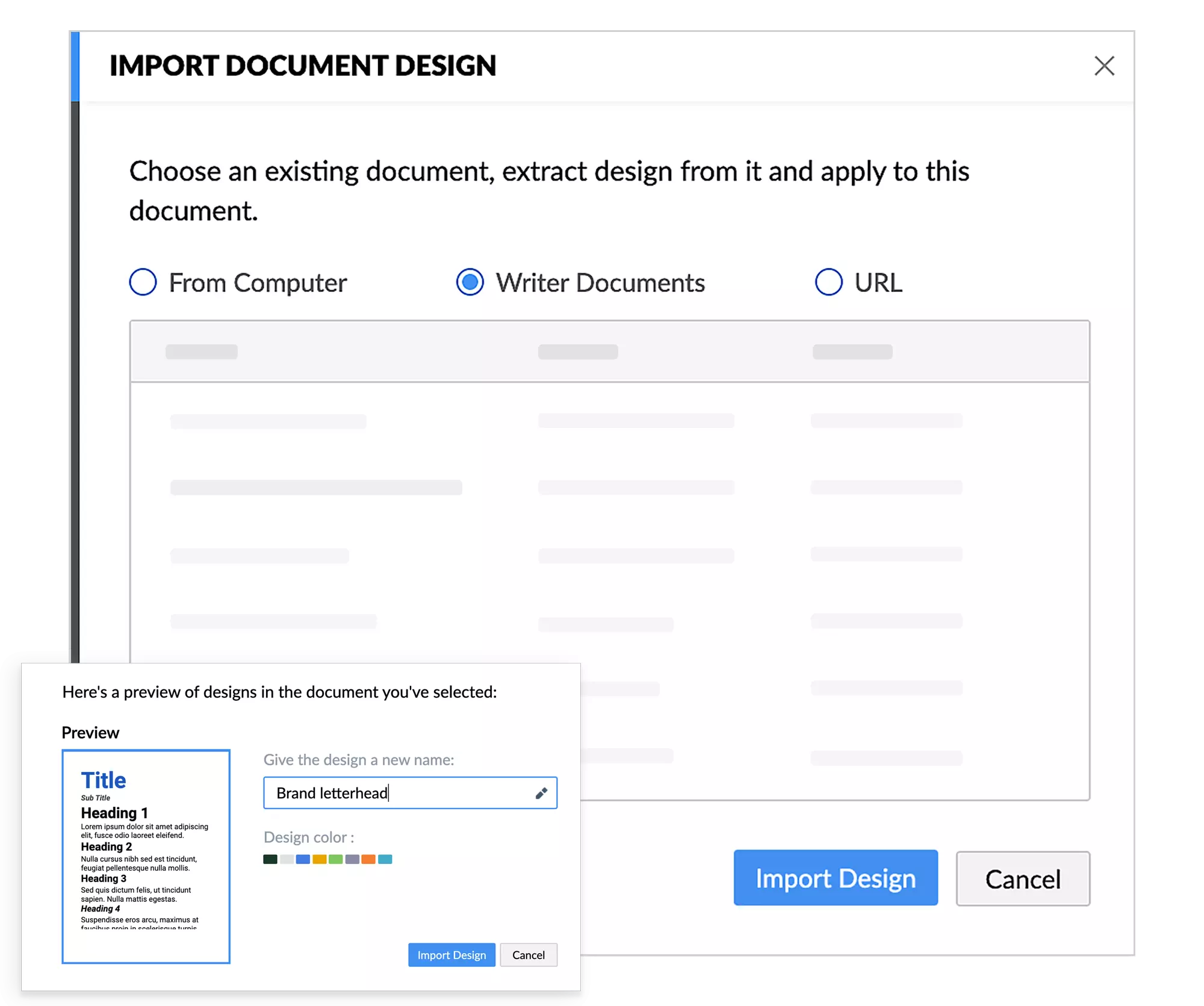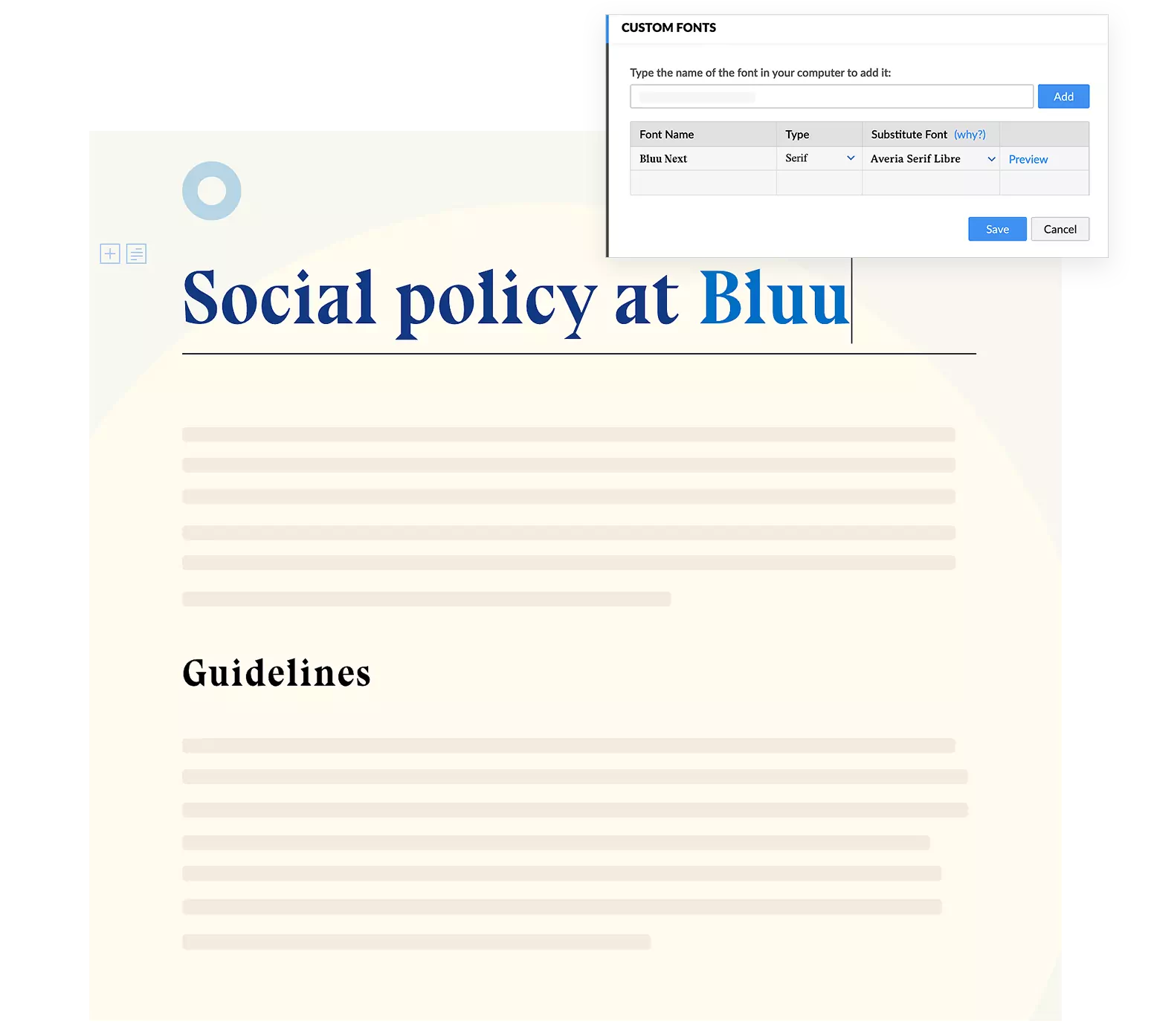 A desktop word processor that doesn't burn a hole in your wallet
We're bringing you the same, complete Writer experience as installable apps on Windows, macOS, and Linux. It even works offline and yes—it's completely free.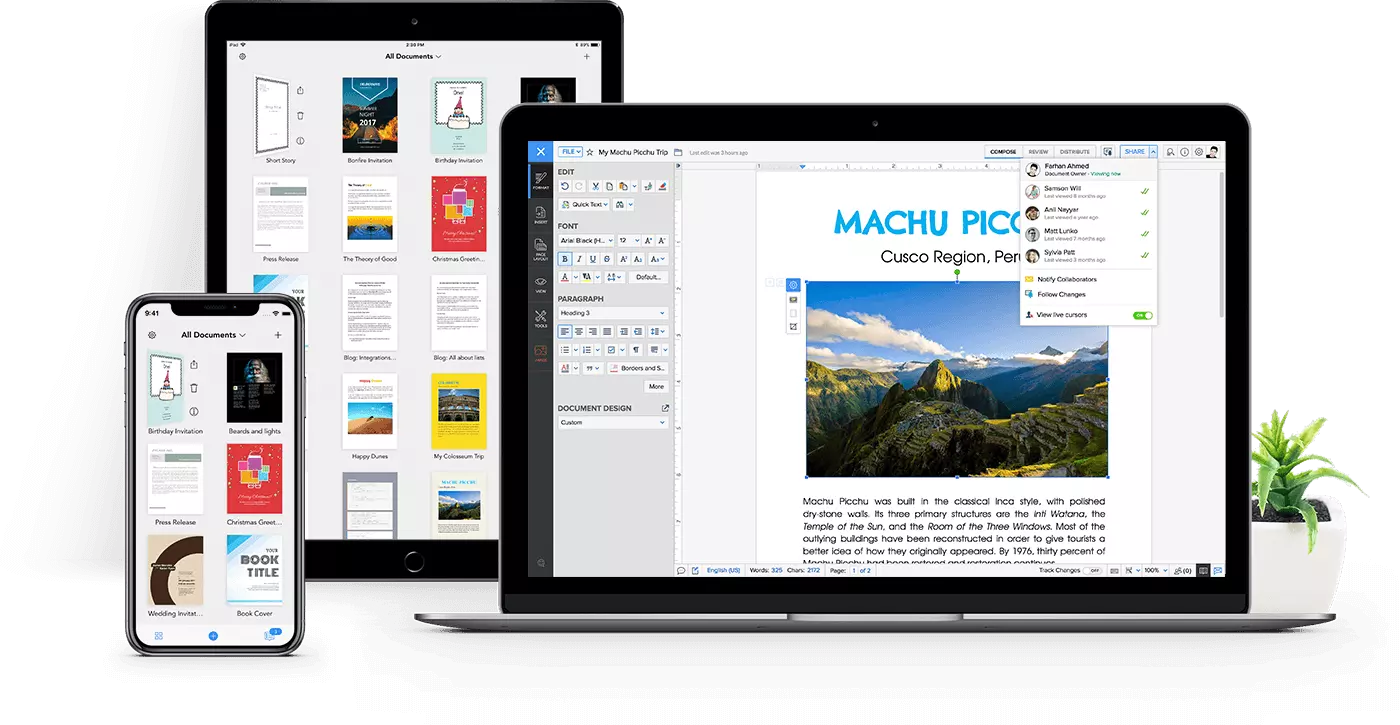 Get started with Writer now!
Go to writer